21 answers to holiday cottage questions that you didn't know you needed to know!
---
Your Isle of Man accommodation - Booking your luxury self catering dog friendly holiday cottage 
Here are some FAQs to help answer questions or queries you may have about our Isle of Man holiday cottages. 
Whether a short term rental or a staycation on the Isle of Man, here is what you didn't know you needed to know! 
1.Can we bring our dog? Are they dog friendly holiday cottages? 

 
Yes,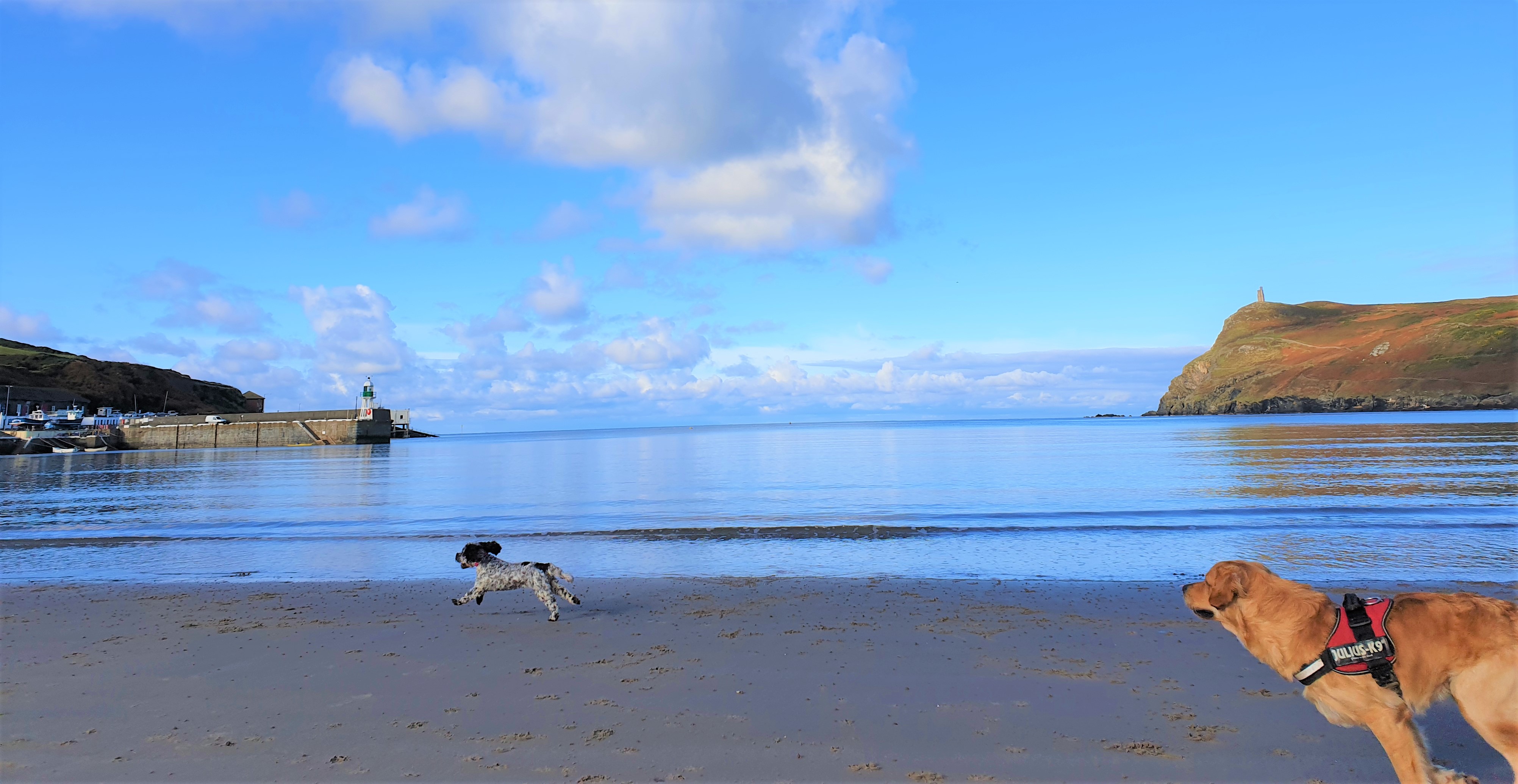 we love dogs, the cottages are dog friendly. We supply dog bowls, and there is a local pet shop a two minute walk away if you need any supplies or toys. There is a vet next door should you need them. Read this article for tips on taking your dog on holiday or staycation. 
2.It's a special occasion, can we arrange a dinner party delivery?
Yes we can arrange for a dinner party delivery, contact us well in advance of your booking and we can send through options and prices, from a five course local foraged tasting menu, to outside catering, to an Indian banquet created by our chef just for you. Any requests, just ask here! 
If you are looking for a place for guests to stay for your special occasions, we can accommodate up-to 12 in both cottages at the same time, and they are just a moments walk from each other.  
3.Can you suggest some beautiful Isle of Man walks for us to do please?
There are some geat walks from Port Erin. Take a look at this article for ideas. Hiring a walking guide is a great option, they will show you routes and tell you all about the history of the Isle of Man.  
How about a walk with a pub at the end? See this article for different options and routes, and pubs! 
4. I'm having a weekend with the girls. Can I arrange for a chef to host a cookery workshop in Palm Villa?
Absolutely. We have several chefs who can visit your cottage and host a workshop, show you tips and tricks, and you can learn from the best. Alternatively if you would like them to cook for you at your cottage while you enjoy some pre-dinner drinks or cocktails in Foraging Vintners, this can also be a relaxing option.   
If you prefer, we can arrange outside catering for your group. Send us a message here for details. 
5.What activities can i do in the South of the Isle of Man?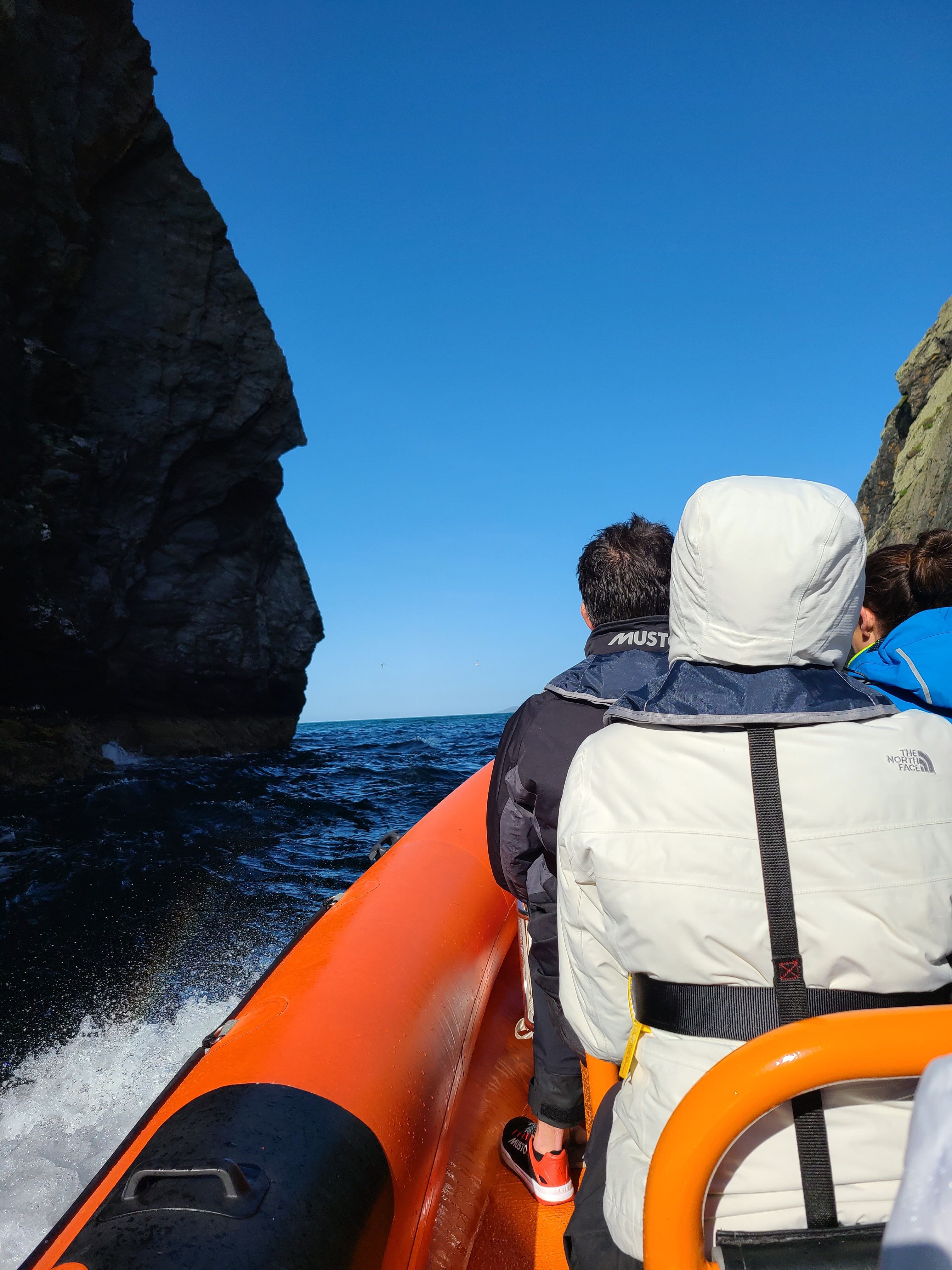 So many choices:- coasteering at the Milners steps route, paddleboarding, kayaking, sailing, hike to Milner's Tower, a game of mini-golf, Port Erin Railway Museum, the many Manx National Heritage Sites...
How about a boat trip to the Calf of Man, a teddy-bear making workshop for the little ones, seal spotting and lunch at the Sound Café, cake decorating, Roller skating (for adults and kids!), geocashing, Scarlett nature trail, Spa Day......
Read our Winter activities in the Isle of Man article about surfing the Manx waves!
And take a look at these articles for ideas, even things to do in wet weather...
6.Where can I eat out in the South of the Isle of Man? 
Great places to eat nearby include The Bay, Bradda Glen, The Station, Versa, Breagle Glen, or take a walk or the bus to Port St Mary for The Fishery, or to The Shore in Gansey.  Don't forget Port Erin chippy, you simply must not miss out.  
See this article for our 26 favourite places to eat in the South of the Isle of Man. 
7. I would like to do some cycling- where can I hire a bicycle and where should I go?
There are some fantastic routes from Port Erin on road bike or Mountain bike.
See this article  for our top 5 road cycle routes from Port Erin fr different abilities, i'm sure you will enjoy them
Read about our mountain bike guide and coach who can show you trails and techniques while you stay at the cottages here
You can hire a bike from Erin Bike Hut  close to the cottages. Take a look at here for ideas, or book Pedal to Progression for a cycle guide or some Mountain Bike coaching while you stay with us. 
8.Family friendly holiday cottages? Do you cater for families with small children?
Of course, and we supply travel cots and highchairs, just let us know in advance contacting us here. If you are looking for places to take young children around the local area, we have plenty of suggestions for you. We supply an XBox with games for older children, and a smart TV with Netflix. 
There is a playground very close to the cottages, and of course you are at Port Erin beach with a raft, volley ball net and football goals in the summer.  It doesn't get better for kids!
9.Where can I watch live music?
In many venues nearby. There is a new live music venue,  Riddler Under The Nest on Station Road Port Erin close to the cottages. Also, live music in The Haven.
The Bay hosts amazing summer beach stage gigs. Take a short bus ride to Castletown to The Secret Pizza where you can listen to bands every Friday and Saturday night, plus many other pubs in this fabulous town. If you are looking for live streams of operatic, go to Erin Arts Centre, plus here you will find Orchestras, brass bands, folk, classical. have a look at this website for events coming up.  
Read our guide to Live music venues in Port Erin and the South
10.Its our anniversary and we are having a romantic retreat. Can we book a massage or a pamper day at the holiday cottage?
Yes we can arrange for the spa to come to you and arrange a day of treatment to help you drift away. We can also have afternoon tea delivered. 
11. Can I play golf at Rowany in Port Erin if i'm not a member?
Yes, Rowany Golf Club is incredibly friendly. Book a round here, and you can also hire Ping clubs so you don't need to bring your own.
You can also take the family to play mini-golf, use the practice range, or arrange a coaching session. Ged at Isle of Man Golf Holidays can show you around.
If you would like to book a group for a golfing trip staycation, we can cater for upto twelve in both cottages. Contact us here with any requirements 
Read our article about playing at Rowany, chatting to the captain, and the resurgence of the game here  
12.Do you supply a holiday cottage welcome pack?
Yes, on arrival at Palm Villa you will receive Ross bakery bread, Paula's Kitchen granola, Isle of Man Creamery cheese, butter and milk, coffee and other goodies to keep you going. More can be bought locally if you like it, and if there is anything else you would like us to get, let us know.   
13.Can I swim in Port Erin bay?
Yes!  Port Erin bay has excellent water bathing quality and is a fabulous natural swimming pool.
Bring a wetsuit if you aren't used to it and buddy up with someone. A group goes out on a Sunday morning.
Have a look at this article for tips on open water swimming. If you would like to swim inside,  take a trip to Castletown swimming pool which is a 10 minute drive or bus ride.    
The sea is outside the front door of Seaview, so you can run straight out of the sea into a hot shower and a cup of steaming tea!   
14.Do the holiday cottages sleep 6?  What are the different bed arrangements?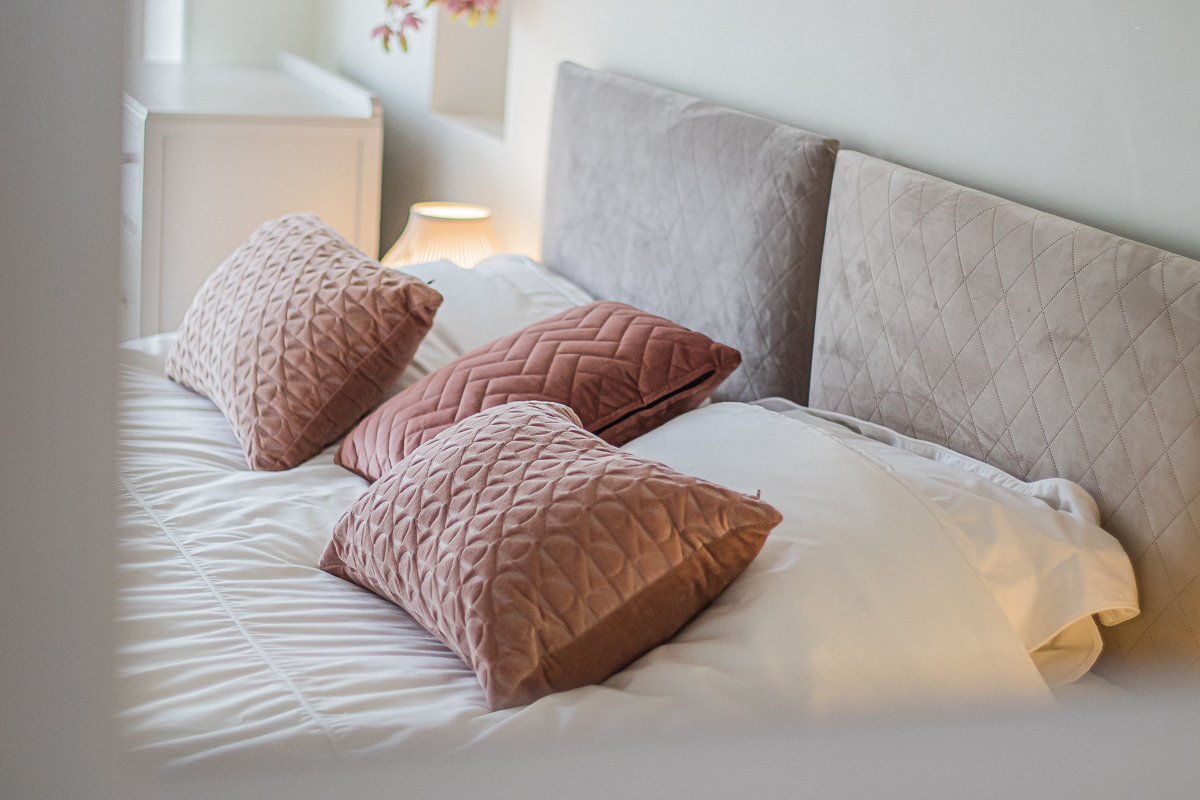 Yes. In Seaview, we have a zip-lock bed that can be a superking or two twins, plus a further twin and a double. We can bring in a separate z-bed if required for a maximum occupancy of six people (let us know in advance what configuration you need here) .
Palm Villa has an ensuite Kingsize bedroom , a further ensuite double room, plus a twin room, with the option of a z-bed to be brought in, for a maximum of six. 
15.Can I book a dog groomer while i'm staying in your holiday cottage?
Port Erin Pets is very close to the holiday cottages in Port Erin and has a Grooming Room. Call 830686 in advance or click here  
16.What time can I take my dog on the beach?
Port Erin beach times are listed here . Usually from 1st May to 1st September dogs are permitted on the beach before 10am and after 7pm. For the rest of the year there are no restrictions. You can take your dog to Spaldrick Beach any time which is a short walk, or the nearby Gansey Beach.  
17.Where is the best place to go fishing in Port Erin and Port St Mary?
Port Erin has a choice of three piers, and nearby Port St Mary breakwater is a good option. Other local spots are Gansey beach near the pottery and also the opposite end of the bay, plus Fleshwick Bay. You can hire fishing rods from Heidi's Fish N Bits in Port Erin.
18. Please can I have Information about the buses to Port Erin
Timetables are here. From the airport or the ferry terminal you need to go south to Port Erin on the 1, 1A, 1H, 2, 2A, 2C, 11, 11A, 12, 12A, or N1. Buses are regular, and have wifi. 
19.Can I fit my accommodation around ferry sailings from Liverpool or Heysham?
Once restrictions ease and borders are open, we will be welcoming guests from the UK. We are currently taking bookings from April 2021 with the promise to refund if the borders remain strictly closed and travel is not possible.  
Changeover dates are flexible. We have a three night minimum stay in Palm Villa (five high season) and five night minimum stay in Seaview (seven high season). 
We can usually work around the Isle of Man ferry sailings to accommodate you when is most convenient for your travel arrangements.
For transport from the ferry terminal in Douglas, see this bus timetable for buses to Port Erin. In the summer months, a wonderful way to travel to Port Erin is by steam train, and the cottages are within a stones throw of Port Erin Railway station. 
20.Do you have wifi in the holiday cottages?
Yes, wifi throughout. If you work from home, staying at the cottages are a perfect option if you desire a change of scenery.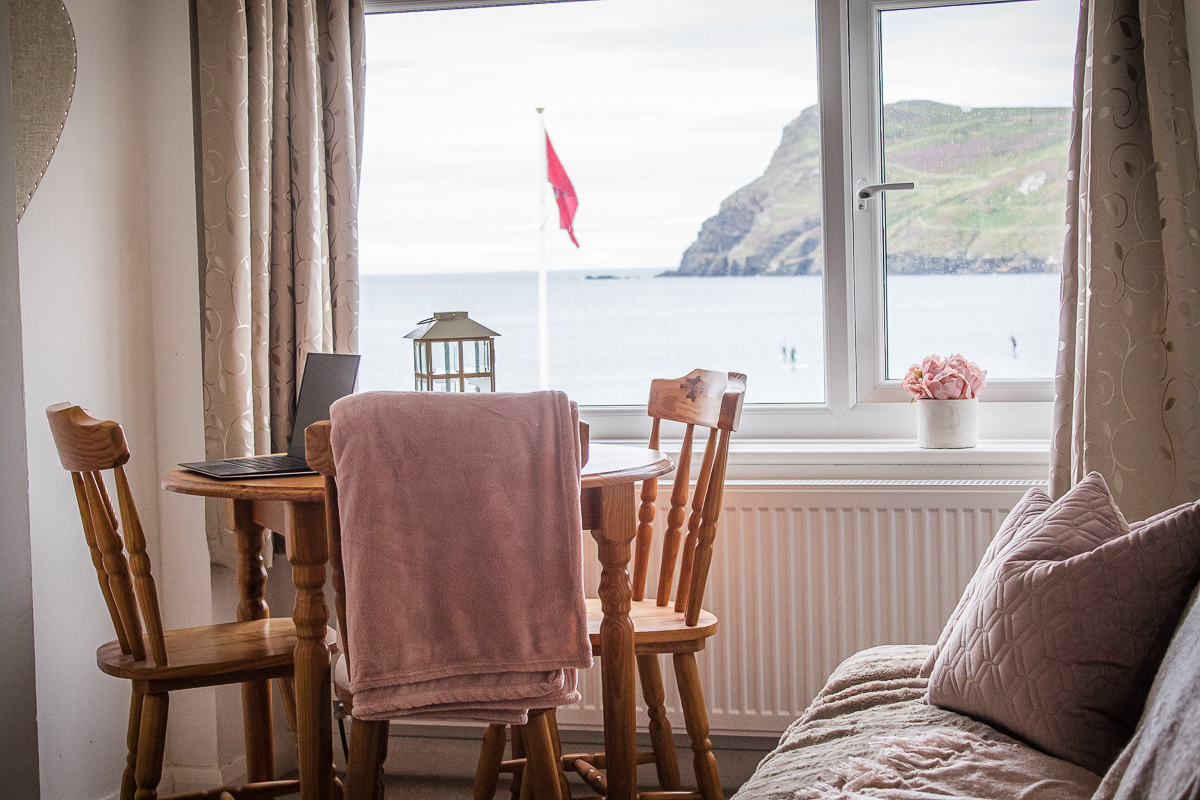 In Seaview, a second reception room upstairs can be used as an office, and we provide table and chairs for that purpose. An incredible view of the waves creates a lovely working environment.
If you prefer to forget about work (as you should!) wifi is fast for Netflix on the Smart TVs, Alexa, Echo dots now in addition in both cottages and Xbox.  
21.Where can I hire a car on the Isle of Man?
Isle of Man car hire is available at the airport and Mylchreests will offer a 10% discount if you are staying with us. Contact us here  in advance of your visit and we can arrange to have the voucher ready for you
If there is anything else you would like to know about Port Erin and the South such as places to go and what to see, or something you would like providing in the cottages, send us a message and we will get back to you.  
We also post daily on on facebook and instagram and would love you to follow us.  Can we help you further? - Let us know your comments and share, or head over to our blog for more ideas
Book a cottage now for a winter family break, a get-together with friends, a romantic getaway, or just for a change of scenery. 
To stay with Seaside Cottages at Palm Villa or Seaview, contact us here or email seasidecottagesiom@gmail.com
Both cottages are fully self catering, sleep 6 each with 3 bedrooms in each cottage, and are close to the beach and are dog friendly.
We can cater for a group of up-to 12 in both cottages and they are located close near to one another. 
To sign up for interesting articles about the Isle of Man, our emails and special offers, subscribe below: