Why Port Erin's Joe Reid, Sportsman of the Year, loves running in the Isle of Man, how he is coping in lockdown and how the Isle of Man can offer one of the best running breaks in Britain.
May 21. 2020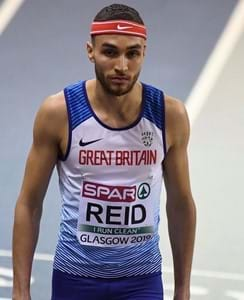 Stop me if you've heard this before, but the Isle of Man is a fantastic place to be outdoors and enjoy sport. The stunning scenery and variety of terrain make training sessions a great all-round experience, not just box ticking miles. Its no surprise that the Isle of Man produces extraordinarily talented home-grown GB contenders in many different sports, athletics being one of them.   
Port Erin local Joe Reid has recently earned the title of Sportsman of the Year at the Isle of Man Sports Awards. As we all watched the live stream of the awards from home this year, we couldn't be prouder of our local Port Erin hero.

2019 was a great year for Joe, winning the 800m at the English Senior Championships, being crowned the 800m British Indoor Champion and qualifying for the semi-final of the European Indoor Championships. Making it through to the 800m final at the British Athletic championships at the Alexander Stadium in Birmingham in August, his Manx fans and team-mates watched coverage on BBC with pride and adrenaline as wore his Manx vest racing with a blistering kick alongside fellow GB contenders Learmonth and Thomas.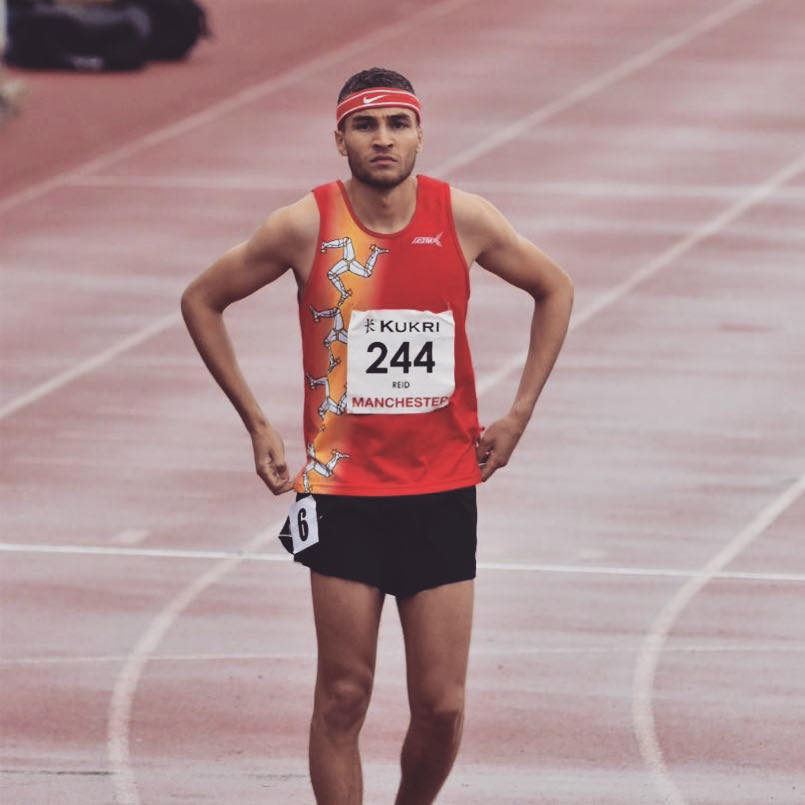 After receiving his Isle of Man Sportsman of the Year honour, we spoke to Joe to ask him about how this all started for the Port Erin local.
Joe's interest in athletics started when he was 11, when his father took him and his sister (the talented Catherine Reid) to the Manx harriers weekly Wednesday night league where they were introduced to a variety of track and field events. They never looked back!
Asking him about how he is handling the current Covid-19 situation, and what he is doing to carry on some kind of  routine:
"Currently I am trying to stay fit and trying to build my aerobic capacity, i think it's a perfect time to work on things I may not otherwise have time to"
Those are wise words from Joe who, this time last year, was regularly on the track training and racing, but typically having a positive outlook and making the most of the advantages that this time has given to him.   
Had lockdown not have happened, Joe would have been aiming for the European Championships in August 2020, and possibility an Olympic spot in Tokyo.
We asked Joe about his usual training routes in Port Erin when he is on the Island   
"My favourite routes in Port Erin are along the promenade which is great for shorter efforts, varying from hill sprints to 3 minute runs. Another favourite is from Port Erin to Gansey. I love training in the Isle of Man because it's where I grew up. Often I often see people I know, so I get lots of encouragement out on the road and during training sessions".
Joe is a pioneer for running in the Isle of Man and we couldn't be prouder. It's the perfect place to train with its diverse landscape ranging from mountain trails to flat fast tempo training promenades. There is an event on the calendar to suit any runner, including the Easter festival of Running where the first 10k event of the weekend takes place in Port Erin, starting and ending on the promenade.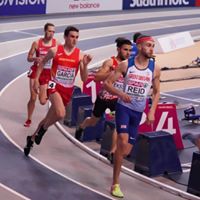 Offering one of the best running breaks in Britain, the different events rage from a Mountain Marathon, trail runs, a 100mile relay around the coast of the Island, road half marathons and road marathons, and not forgetting "No rest for the Wicked", a tortuous (but enjoyable) 6 races in 6 days  including a hill race, a marathon, and a killer mile!!!
With the early opportunities provided to young athletes and the variety of training and racing possibilities here on the Island, its no surprise that the Isle of Man produces stars like Joe, and we are lucky enough to share the same roads and training routes whilst getting a friendly wave and a cheer from them, which they always do!!!
If you would like any information on visiting the Isle of Man for races or events, please don't hesitate to contact us here. We are keen runners so will always be delighted to help with training routes and events coming up.