Top 20 hiking essentials to pack
July 15. 2021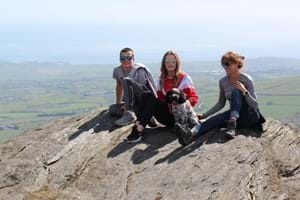 What to pack for a hike


The Isle of Man has tremendous hiking options and you will never be short of route choices. 

Whether it's the coastal footpath you fancy tackling over a few days, or a mountainous march through the hills with glorious views, we have put together a checklist of what to pack for the day or bring in your suitcase for your holiday.

Everything I suggest is something I use or wear myself, tried and tested and would recommend without hesitation. You may have even seen them pop up on my videos. Being surrounded by hills, mountains and glorious coastal paths, we think we have it all covered, but please do let us know in the comments anything you think we could add. 
Boots

If you are buying new boots, try them on in the afternoon rather than the morning. They increase in size throughout the day because of the blood-flow, so if you try them on in morning they are at their smallest.

These are boots that I've had for a while and there's nothing comfier. They have never let water in, and the ankle support has always been a huge advantage, especially walking the coastal footpath. They were comfortable from day one, very light, and I didn't even need to wear them in.




Quickdrying Walking Trousers

I look for great stretch, fabric that doesn't catch on brambles, and lightweight. I have these from Newson's in the Isle of Man. I like the belt loops and the stretch, they are quick drying and they wash well after getting muddy. They come in regular or long. 

These zip-offs are also a favourite for me to get my legs out as soon as the sun is shining, but zip back on when you hit the clouds!!
Waterproof overtrousers

I wear these from Mountain Warehouse, and they also come in handy for rainy dogwalks (our whole family have them)
Technical Baselayer

Its useful to have one that regulates your core temperature and wicks moisture away from your body. Merino wool is perfect for this, but for something cheaper, one containing Merino wool fibres also works well.
My newest buy for hiking is this one from Sweaty Betty, its actually a running top but its perfect. Not too hot, but plenty of warmth still if you need it and retains its shape really well.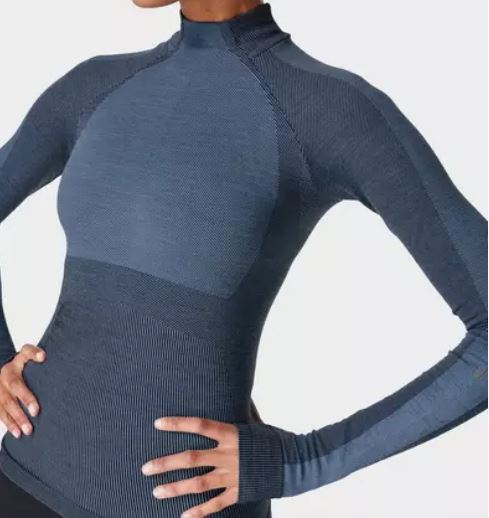 Socks

Merino wool is a winner again, but polyester or nylon are also a good choice. Choose the right height of sock to ensure it is higher than your boot and avoids rubbing, a few inches above your ankle bone is perfect. You need cushioning: medium if its cool weather, and light if its warm, but enough to protect your heel and ball of your foot. I use these
Tip, make sure your nails are trimmed pre-hike for extra comfort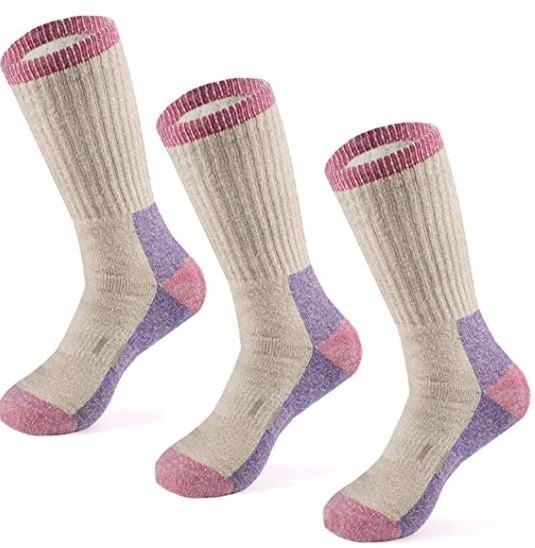 Poles

Handy to reduce stress on joints, and provide support and stability on uneven ground, its worth considering some with a telescopic mechanism so you can adjust the height on different terrain. If you are walking up Snaefell for example, this will be particularly useful!
Aluminium makes them lightweight, and a mudbasket at the bottom will spread your body weight and stop your pole from sinking if the ground is soft if preferable.
Here are some i would recommend that are currently available.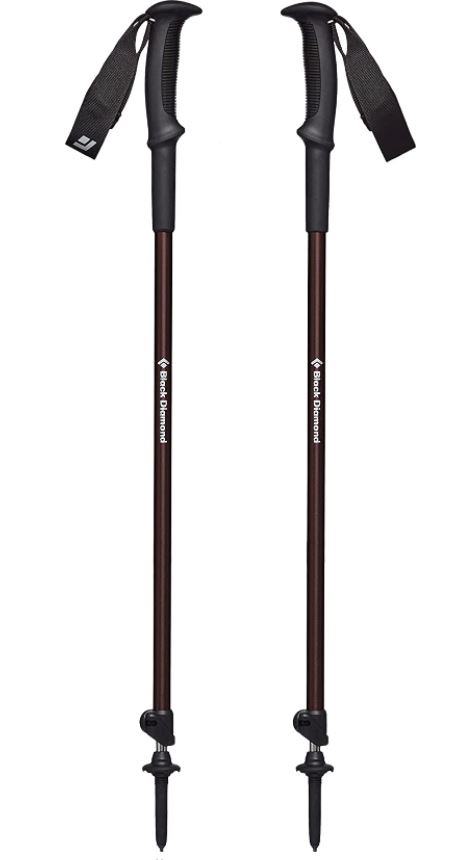 First aid kit

You just never know when you're going to need something, and I would also add a mini insect repellent to this kit. This one is small enough for your rucksack but will give you peace of mind.
Safety Whistle
Another useful extra that tales up little space, but could be incredibly handy especially if you have no mobile signal.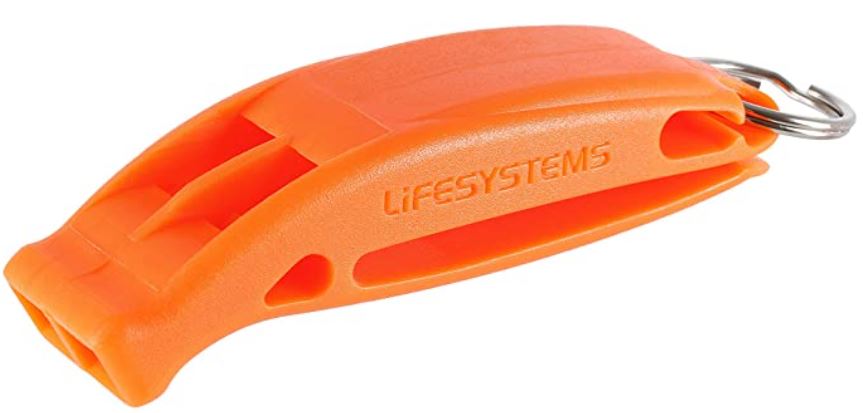 Torch

Have you been caught in the winter when darkness has approached earlier than you realised, or you've got into a pickle on the wrong rack (hands up, yes its happened to me a few times).

A mobile phone torch is risky if need to conserve the battery, and free hands helps especially if you are climbing or descending.

I find a head torch the safest, easiest and most reliable option. This is the one I use, which has rechargeable batteries, spotlight and floodlight function so you can safely be seen, and is water resistant. I also use this for runs, as its incredibly comfortable and stable.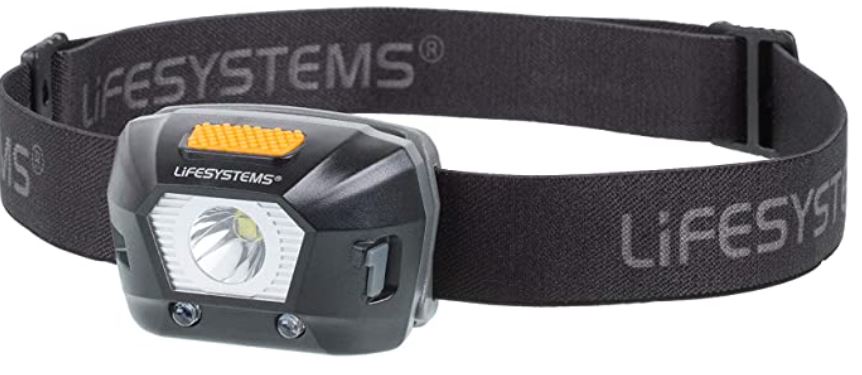 Down Jacket

I look for a jacket with really great insulation and with a good hood that is adjustable and pulls tight to your head for those showers. I also want it to be light enough to roll up in your rucksack without taking up space.
This is my choice, you may have seen me wearing one like this on my coastal footpath walk. I especially love the warmth, the colour and the pricetag, and it's also reflective for safety.
Cap

I look for lightweight and quickdrying fabric, with an elasticated adjustable strap plus a good sunshade, and one that washes well.
Here is a favourite of mine.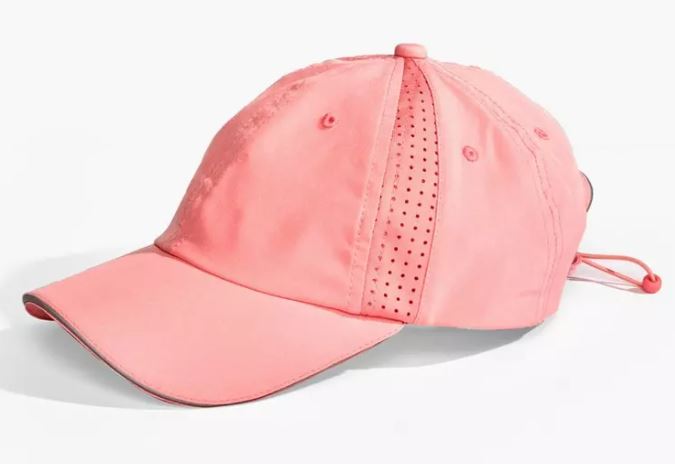 GPS watch

I'm a fan of being able to upload a route as i'm hiking to my phone, and look at it at a later date to track progress. I also find it useful when I'm with a group attempting a hike that isn't familiar to me, knowing I am documenting it and can follow it again sometime.

I find that GPS watches make life easier when you are navigating. Garmin are my favourite (especially for sea swimming aswell as hiking, cycling and running).  This one has built-in sensors for 3-axis compass, gyroscope and barometric altimeter. I tend to use it as my every day watch too.
Sunglasses

When hiking, I prefer sports sunglasses to normal sunglasses. I look for a good UV polarized lens, but I don't like spending too much as I will inevitably fling them in my rucksack pocket (and i've been known to leave them at "the top" once or twice!)

These are really lightweight (1kg), unlikely to fall off your face while you are trying to read a map, look good




Suncream

A firm favourite for sport with us. I discovered this brand on a training camp in Lanzarote and it quickly became my go-to sports suncream. I find that it doesn't run into your eyes and doesn't sweat away. Plus it comes in 100ml so you can bring it tot he Isle of Man with you on the plane if you just have a carry on, and small enough to take out in your rucksack without taking up too much space. 
For an even smaller one to take out, only 40mls, this is handy for top up during your day out hiking. 
Disposable capsules cloth- Expandable magic wipe towel

These are a perfect for a hike. They are disposable compressed dehydrated towels that are the size of a coin, then after water absorption grow to 20*20cm for use. They are unbleached, undyed, unscented, eco-friendly, safe and comfortable to use, and according to manufacturers cause no rashes or allergies.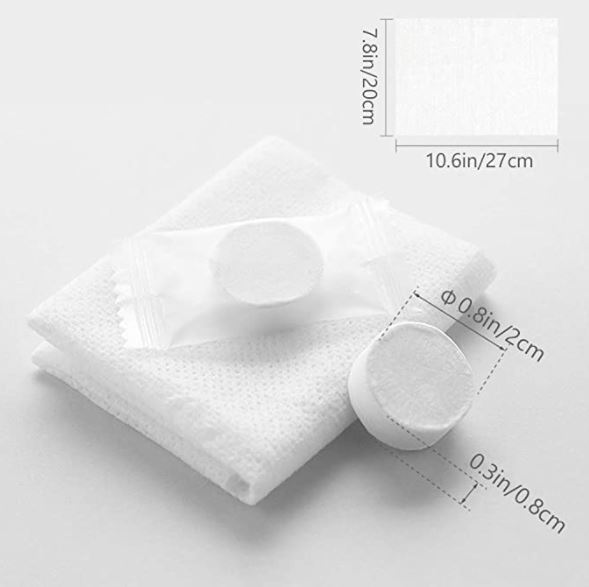 Portable disposable paper flakes

Perfect if you have touched barriers or gates, or ready for your picnic, these paper soap flakes just need some water from your bottle. I've been using these constantly over the last 12 months and couldn't be without them.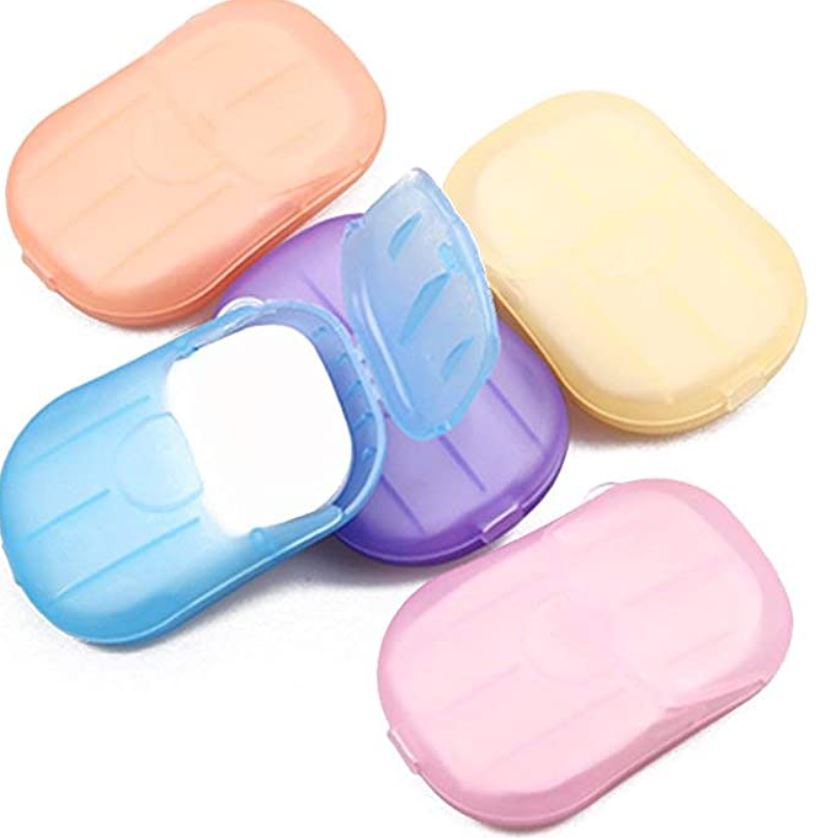 Blister plasters
Having tried and tested all of them over the last few years during triathlon races, heavy training, and walking the Isle of Man coastal footpath, these are the ones I would highly recommend. For toe blisters, i find these are excellent. 
 
Instant pain relief due to the good cushioning, waterproof, help fast healing, these are the ones we have always resorted to not only when hiking but also when racing. They stay put even when showering so you can put them on and forget about them (and the world is a better place , ahh)
She Wee (with a case!)

This needs no introduction, and you eventually get used to it, but it's absolutely worth it!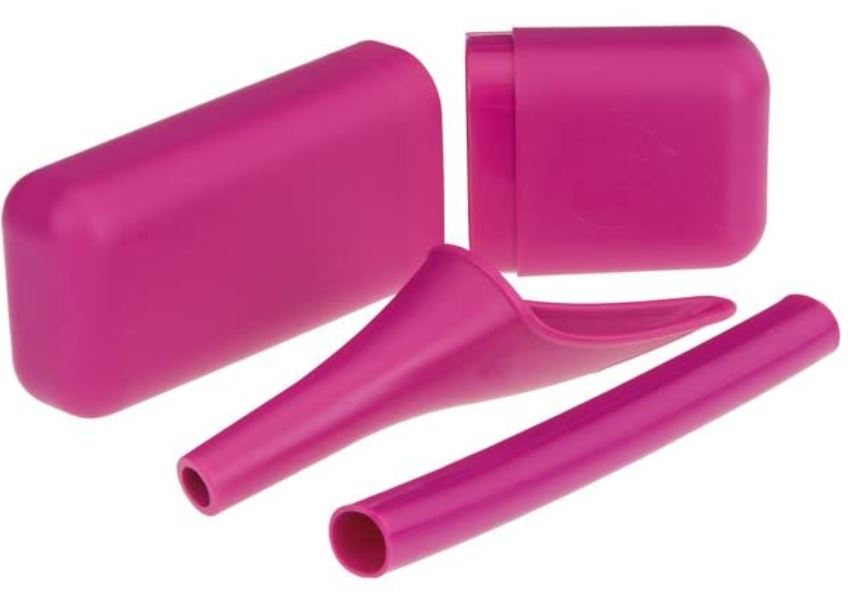 Energy food for a hike

Shop bought is fine, but home made is even better, and you can rustle this up in your self catering holiday cottage!

We asked our friend Baby Toddler Foods  (who is passionate about everything Isle of Man, just like us) for her recipe suggestion to keep you going on a hike:
Peanut Butter Balls
300g pitted dates
300g cashew nuts
150g ground almonds
1 tbsp coconut oil
1 tbsp maple syrup (optional)
100g desiccated coconut
oats (start with 50g and add more if needed)
Soak the dates in boiling water for 20 mins, drain well, add the dates, cashews and coconut oil to a food processor and blend until smooth. In a large bowl pour the date and cashew mix, stir in the ground almonds, oats and coconut. Keep adding the oats until you get a rollable consistency.
Roll into heaped teaspoon amounts until all the mix is used up and store in an airtight container in the fridge
If you don't have time to make them, try Paulas Kitchen Energy balls or Trail Mix flapjacks, you can buy them at the EVF garages on the Island and at Robinsons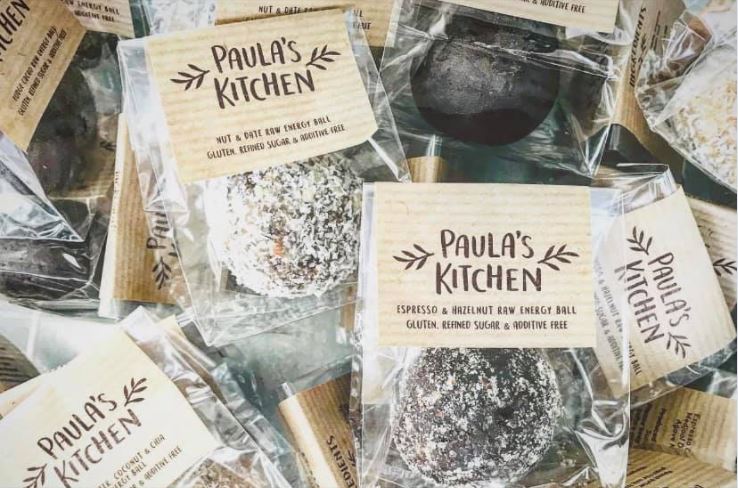 A good plan!

When you have your hiking planned in advance, you can plan your transport around it and have an ideas of your daylight walking hours.
I don't know about you, but I like a book to browse beforehand for ideas. I also enjoy following a pocket book as I'm walking, especially if i'm learning more about an area and some interesting facts as I go. It reminds me of family Lake District holidays when I was young, so it's a favourite for me.

Here are some that I have, and you may find useful.
Take a look at this blog too form some ideas "Weekend Walking Ideas in the Isle of Man" 
Self catering in the Isle of Man
Port Erin and Castletown are both a fantastic base for a hiking trip. Have a look at these luxury 4 Star Gold Self Catering holiday cottages by the sea.
All sleep six people, and Castletown has extra sofabeds for additional guests including a family suite. They have enhanced cleaning procedures in line with the Quality in Tourism's "Safe, Clean and Legal" accreditation.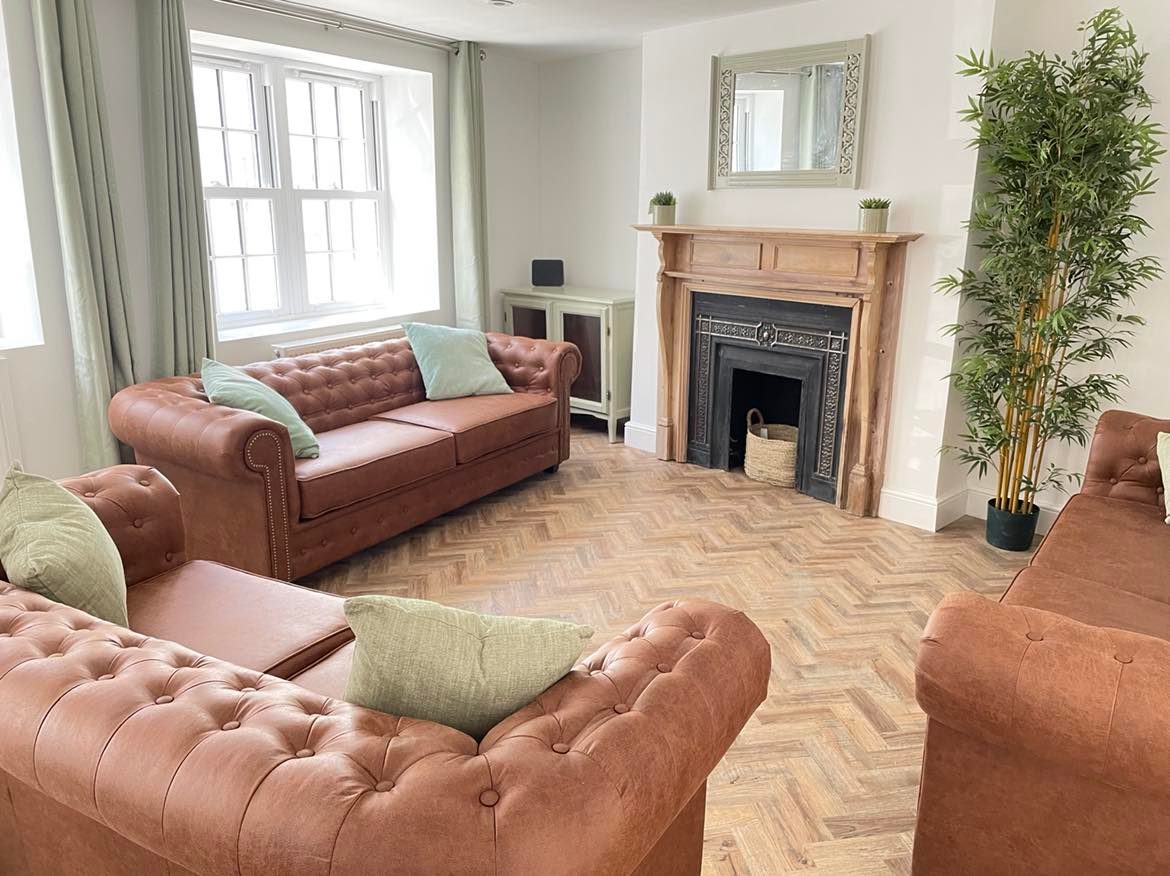 Central Castletown close to the harbour, Castle Rushen, Castletown Square on the doorstep, and the beach a short walk away.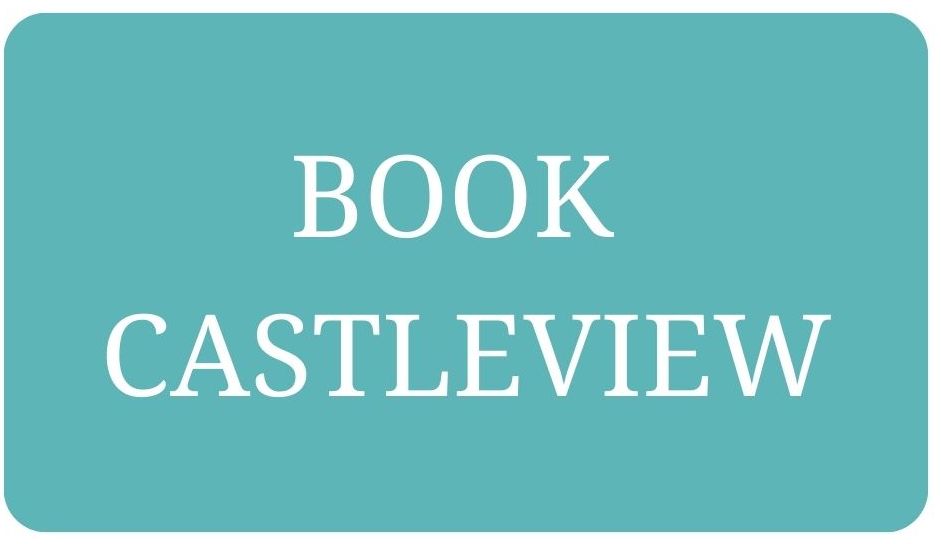 A stone's throw from Port Erin beach, sleeps six. Close to the railway station and bus stop with boot storage and laundry facilities.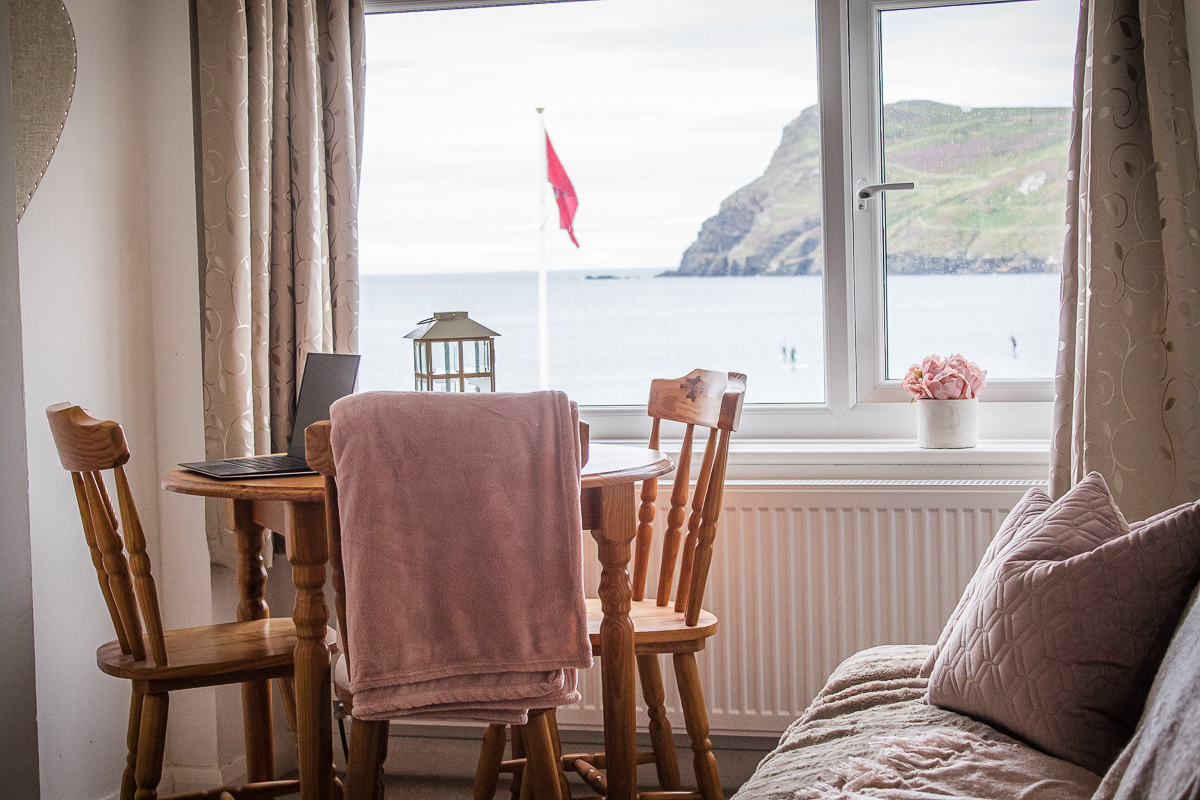 On Port Erin promenade, with stunning sea-views from every room, private garden, boot room and laundry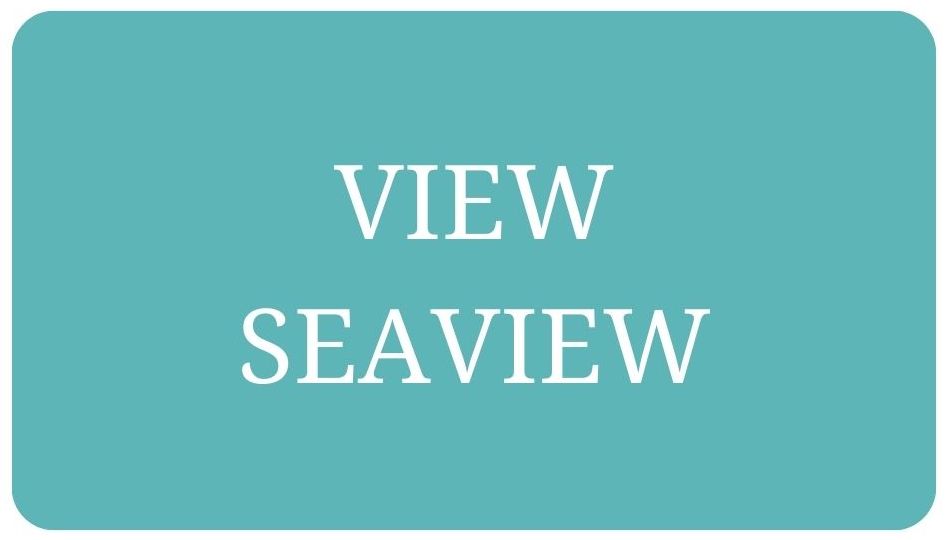 When you are here, why not check out our guide for "120 Activities in the Isle of Man" to see what other family activities the South has to offer.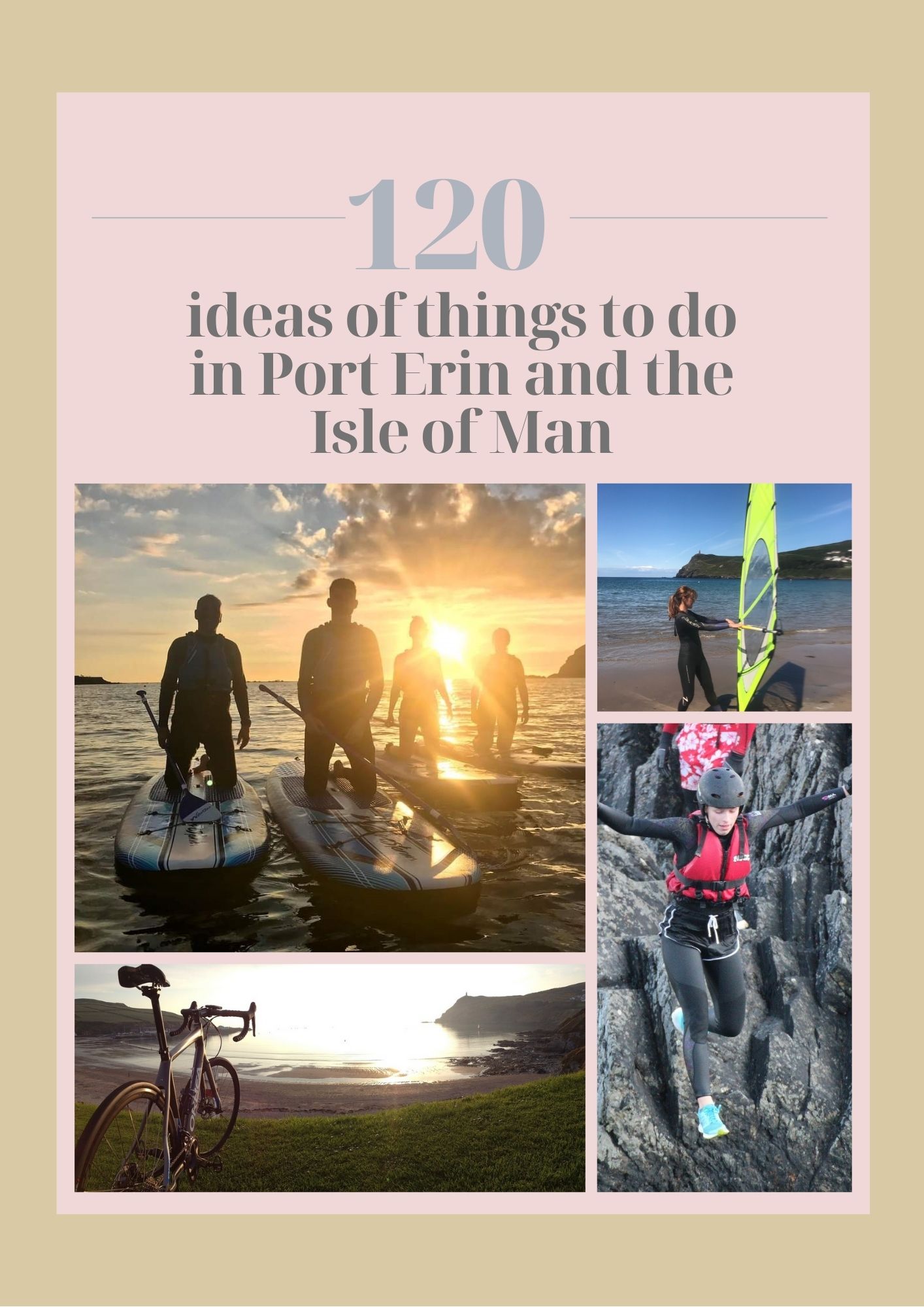 Click  👆
Covid cancellation policy
If a lockdown takes place and staycations are disallowed by the IOM Government at the time of your stay,  we will provide a refund. If your are coming from further away and the Isle of Man borders are closed at the time you plan to take your holiday, a refund will also be issued.   
Follow us on Instagram and Facebook to see us enjoying all of these activities ourselves!!
To sign up for interesting articles about the Isle of Man, our emails and special offers