13 fun ideas for Isle of Man activities when everywhere is closed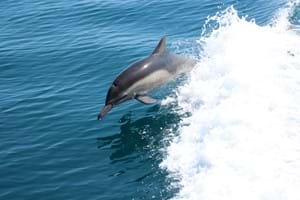 Lockdown ideas
Cafes, Museums and playgrounds are closed, and its hard for children not seeing friends, so we would like to share our favourite ideas for days out around Port Erin area with the family, whilst social distancing, and when no-where is open. 
1. Explore a Glen- Meander through the paths and bridges of the beautiful sheltered Colby Glen. Have a competition to identify the Ash, Beach, Sycamore and Elm trees in the Glen (try this Tree identification app). Enjoy the narrow paths, then head for the grassy area at the end for a family game or a picnic. 
2. Geocashing- Try a treasure hunt using your phone GPS. Navigate to a specific set of GPS co-ordinates, and attempt to find the Geocashe hidden at that location. Create an account, think of a caching family name, (use the free option), and use a photo log of your findings, so no need to actually make contact, with all of the current caches being in public accessible places outdoors. The aim is to claim a "Found it". Look for the Geocashing app  and have a look at the Isle of Man website here .
3. Look for a basking shark- With sightings due late Spring, a great place to sight a Basking Shark is Port Erin and the South West of the Island, between May and August.  For kids, If you see one, report it to the Manx Basking Shark Watch, and write a really good short story that could potentially be published on their website here. This site has all sorts of facts and characteristics about basking sharks to read while you are waiting for a sighting. 
4. A good walk- There are plenty of walking trails from Port Erin. Here is a two hour walk from Earystane and Ronague, or try an uphill climb from The Sloc. From the front door, a climb up to Milner's Tower is a fantastic family hike, with wonderful photo opportunities at the top. Follow this with a stroll back through Bradda Glen. 
For a longer walk, Port St Mary to Port Erin along the coastal footpath taking in spectacular scenery and marine life, around 7 miles from  starting at St Alfreds Pier in Port St Mary, ending in Port Erin Bay described here. 
5. Beach fun- Paddling, rock-pooling, and sandcastles all whilst social distancing. Enjoying the sunshine and feeling the warm sand between your toes, giving you a wonderful feeling of holiday. A good book, a picnic, and watching the glistening sea cant be beaten. If you are brave, how about a swim! 
6. Fish and chips – Takeaway or delivery from Port Erin Chippy, sit on the headland or the promenade and enjoy watching the sea, whilst indulging in mouth watering treats. 
7. Family Cycling- Take the bikes and enjoy the scenery of the south of the island at a relaxed pace, or tackle some of the more strenuous routes from port Erin. Our favourite cycle routes from Port Erin are here. 
8. Stargazing- Try the Sloc carpark or Cregneash, which are two of the 26 registered dark sky discovery sights on the Isle of Man, the perfect place to admire the stars. Take your binoculars, folding chairs, and torch, and you may be lucky enough to see the Orion Nebula, the Milky Way Galaxy, or the Great Andromeda Galaxy. 
9. Castle Rushen- One of the best-preserved medieval castles in the world and, although we may not be able to go inside just at the moment, taking a walk or a cycle from Port Erin to look at its towering limestone walls is worthwhile. Research the history of the Castle and imaging it being a fortress, a royal residence, and a prison. 
10. Scarlett Nature Trail- A short walk from Castle Rushen will take you to Scarlett to see the geology and fossil remains of the Scarlett Peninsula. There is a marked nature trail showing the limestone pavements, and volcanic rocks such as The Stack. Have a read before you go so you know what to look for, and enjoy some photograph opportunities. 
11. Cregneash Village-Visit the village of tiny thatched cottages and see Loghtan sheep and Manx cats. Normally you would see demonstrations of thatching, weaving, spinning, and food preparation, but research the history of Cregneash and imagine how life is in this small working museum. 
12. Seal spotting at the sound- Watch grey seals playing and sunbathing on the Calf of Man and Kitterland! Grey Seals are regularly spotted at the Calf Sound, the body of water between the Calf of Man and the Sound.  Even female seal Tulip Belle has been commuting between Cornwall and the Calf of Man for several years, always to return to have her pups. Enjoy the large expanse of grass and the The Sound to enjoy watching the seals bobbing in the waves or hauled out onto the rocks to rest or digest their food. From here, you  might also be lucky enough to see a Porpoise or Dolphin. 
13. Cookery-The variety of supermarkets in Port Erin mean plenty of space to shop, so how about putting together a meal where everyone makes a course each. When restrictions ease, in Palm Villa the kitchen, lounge and dining room are all open plan, so no one needs to be in a separate room and miss out on any fun! 
Spring is a great time to explore nature and be outdoors whilst still staying safe, and Port Erin couldn't be a nicer place to stay with the family. Our cottages sleep six, are located next to the beach, and are dog friendly.  Don't forget the coastal code.
If you would like any further ideas, or information on anything we have suggested, please don't hesitate to contact us here at Seasidecottages.im.