11 unusual and wacky races in the Isle of Man - Not just the TT Races
August 23. 2020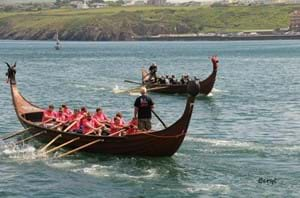 Unusual races and bizarre races - Only in The Isle of Man
With a fantastic sense of humour, beautiful landscapes, and strong athletes descending from Vikings, it's no surprise that the Isle of Man hosts some of the most unusual races.
Get your gear on (fancy dress optional) and join in. The Manxies may have an advantage due to perfect training conditions of hills and wind, but everyone is welcome.
So why not make a holiday of it! Read on to see how you can combine a great day out with some competitive spirit…   
1.Tin bath championships
Paddling decorated tin baths across Castletown harbour. Almost in its 50th year, attracting 100 competitors from New Zealand, Australia, South Africa and USA in regulation tin baths with one wooden outrigger and two buoyancy aids.
The winner is the one who manages to cover the greatest distance before sinking! And if that gets boring, enjoy a zipwire into the harbour
See 2020 footage here
2.World Championship Viking long boat races
Starting in 1963, challenging strength and power of teams of 10 rowing authentic 400 m long Viking longboats with a skipper. No easy task, every single oar must be absolutely in tandem with the next, but once a rhythm is established, the boats really travel.
With cash prizes and a great day out in Peel, it's a regular on the Isle of Man calendar for locals and visitors. 
3. The Lighthouses Challenge
With 2021 being it's 10 year anniversary, enjoy a coastal bike ride around the Isle of Man offering three distances, 100 miles, 57 miles and 28 miles visiting the many lighthouses along the way. Competitive or not, its a huge achievement and a fabulous day of bike camaraderie. 
Enter here    
4.Race the sun
One of the best team events the Island has to offer. Starting at sunrise in May, a relay team has to complete the 100 mile clockwise circuit of the Isle of Man coastal footpath before the sun sets. Teams are of 10, sections are demanding with the course following the Raad ny Foillan, with significant height gain and steep descents. The scenery is stunning in every section, running along beaches, through glens, across hills and cliff tops.
Enter here
5.Parish walk
85 miles of walking, visiting every parish on the Isle of Man, an event dating back to 1852. This is a test of both mental and physical stamina. With the record held of 14hrs 40, starting at 8am, many competitors can be seen going through the finish line in the early hours of the next morning, some just before the 24 hour cut-off. This is a popular event for locals, and shorter stages can be attempted , but the feeling of community and tremendous crowd support for this event makes it a special part of the Isle of Man calendar in June.   
Enter here
6.No Rest for the Wicked
For keen runners, this a serious test of endurance. 6 races over 6 days starting with a marathon/ half marathon on the first day. The following days cover a hill race, an undulating 10k road run, a killer mile uphill, a 6 mile road race then a trail run.
Enter here
7.Orienteering championships
Map reading and cross country running or walking, finding checkpoints by using a map and a compass in the beautiful Tholt-y-Will-Forest in September. Novice, intermediate and senior levels.
Enter here
8.Mountain marathon

Superbly organised and marshalled, and compulsory to carry waterproof body covers, map, compass, whistle and emergency food rations. This is a 50km marathon with a 2600m ascent, or a  22km half marathon with an 800m ascent.
A one day endurance race from the north of the Island to the South, via spectacular Snaefell Mountain and northern fells, over the South's stunning cliffs, there have been record entries for 2021.
Held in May, the winner will usually complete the full marathon in around 5 hours, and 2019 saw around 78 finishers 
Enter here
9.Isle of Man adventure race
Trail running, mountain biking, and other special stages along the way but the route is keep secret until the competitors pick up their guide book the night before. Minimum rules and maximum fun in pairs or solo.
Enter here
10.Manx-Xtreme Iron Man
Swimming 3.4 km in the Irish sea, gaining 3000 metres on the 185km bike on the famous Isle of Man TT Course, and finishing off with a 40km run culminating in Snaefell Mountain to finish, this Isle of Man Iron Man is more challenging than many XTris in mountainous regions and is a pure test.
11.Manx TT Races and Classic TT Races

How can we discuss unusual races without finishing with the ultimate "must experience" event of them all, motorcycle racing on open roads, past the crowds, houses, pubs and through the amazing countryside. The famous Isle of Man TT Races
As fans and riders descend on the Isle of Man, it turns into a motorcycle nirvana, with an exciting and breath-taking atmosphere, film crews, opportunities to meet the riders and a festival like no other.    
So rock up and enjoy these crazy races, meet the dedicated fans and participants, and enjoy the best atmosphere that competition brings. 
Staying in the Isle of Man
If you are looking for accommodation, Port Erin is the place to be, and we can offer two holiday cottages hosting six people each. The cottages are located at the beach, and are very close to each other which is perfect for a large group or family. 
Palm Villa is a modern newly renovated townhouse set over four floors, each bedroom on a different floor with an open plan kitchen lounge diner. 
Seaview is a traditional beach-side cottage with three bedrooms, two receptions rooms and a private garden. Both cottages are dog friendly, read our blog about helpful tips for bringing your dog on holiday.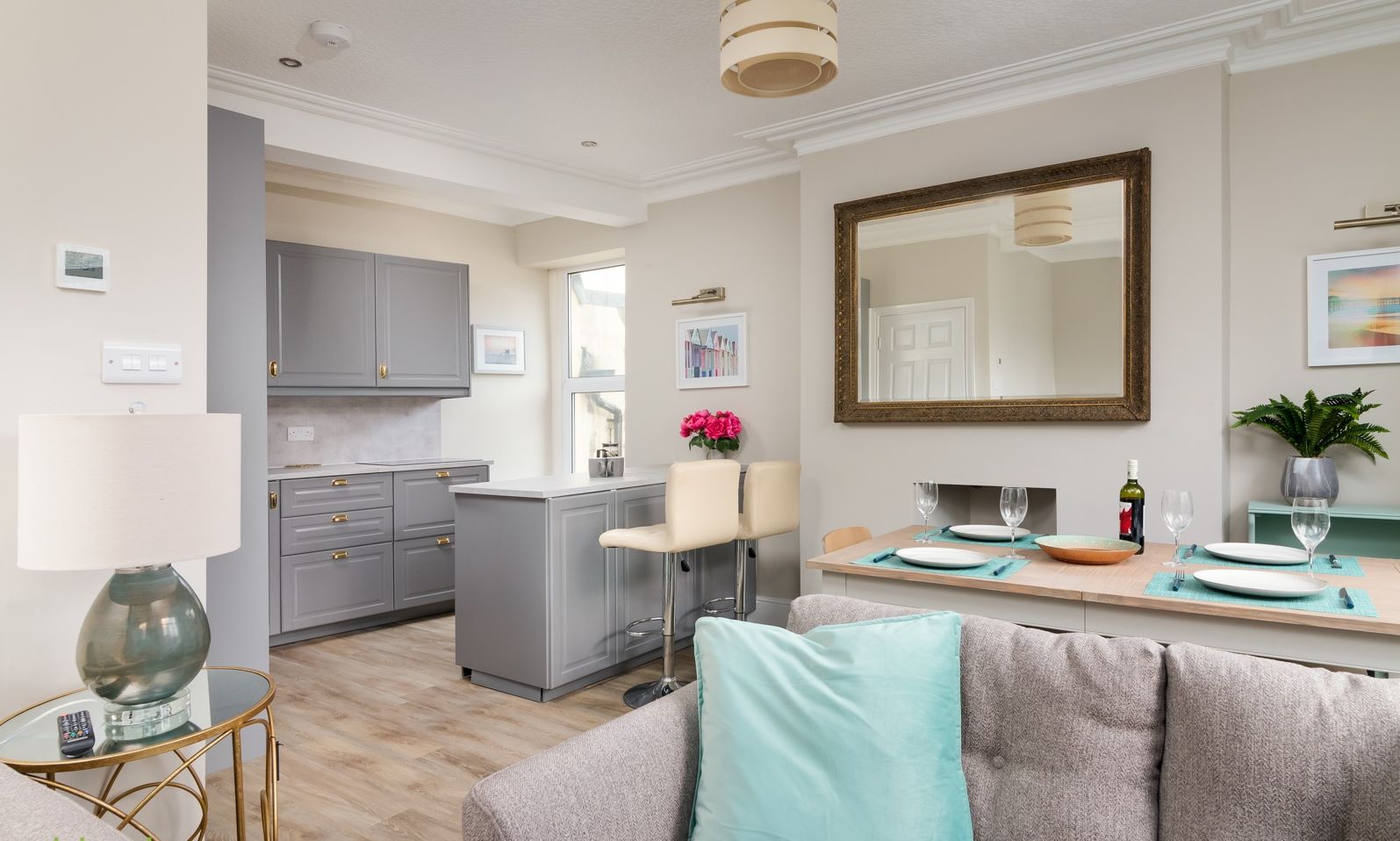 Free download!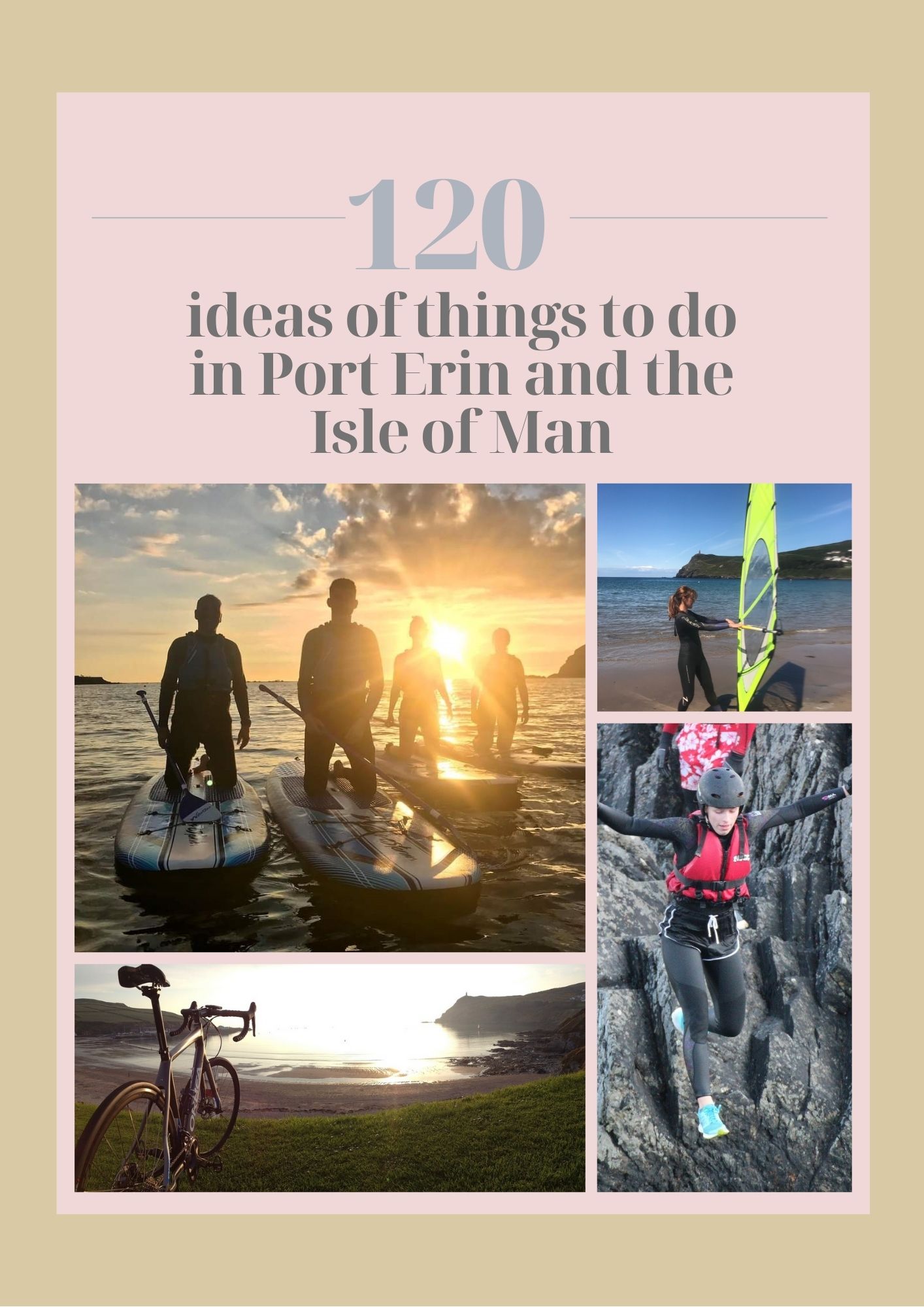 To see what the Isle of Man has to offer, whether for a family, a group or by yourself, download this fantastic guide we have put together just for you 
👇
120 Ideas of things to do in Port Erin & The Isle of Man 
For any questions you have about accommodation or the Isle of Man, or whether you would like some help planning your stay, get in touch at seasidecottagesiom@gmail.com
Follow us on instagram and facebook to see us enjoying all of these activities ourselves!!
To sign up for interesting articles about the Isle of Man, our emails and special offers
*Please note that the maximum number of guests at Seaside Cottages Holiday homes is six, including children sleeping in these temporary beds.  There is not capacity for additional persons legally to stay in the house of any age over two due to fire regulations, and this is in no way providing capacity for extra persons to stay.
The Isle of Man
Would you like to see our other articles about the Isle of Man, and amazing things to do while you are here? 
How about:
Top Heritage Sites in the Isle of Man
5 Days Itinerary for Port Erin
Dog friendly walks with a pub at the end 
Top restaurants in the South of the Isle of Man