9 helpful tips for taking your dog on holiday to the Isle of Man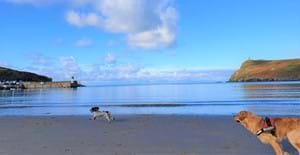 Dog friendly accommodation
The Isle of Man is a haven for dogs and dog lovers, and it couldn't be easier to travel here with your dog. You are invited with a warm welcome to the open beaches, beautiful scenic glens and woodlands where your four-legged friend can explore, run and enjoy, as you see the beauty that the Island has to offer. Gorgeous country walks with welcoming dog- friendly attractions and eateries make for a perfect holiday for all of you.     
Preparation to bringing a dog on holiday is key, make a list of everything you will need. Forward planning will help the holiday go smoothly.
Here are our 9 helpful tips for taking your dog on holiday 
1. Check what your accommodation can supply
Choosing self catering accommodation with cottage-owners who go the extra mile for you is key to a successful holiday with your dog. Ensure that food bowls and water bowls are supplied, and request a dog bed if you need one. Ask for items that are not necessarily listed on the website, some owners will supply crates if requested, or even extra towels. Most dog-friendly cottage owners understand the needs because they are dog lovers themselves, and know what goes into packing for a holiday with a dog! 
2. Plan dog friendly walks.
The South of the Isle of Man- Port Erin, Port St Mary and Castletown, have some fantastic walks on which you can take your dog. If you would like to travel further, see here  for a list of graded walks which are 1.5 to 3 hours each. 

Dogs adore beaches, so check any restrictions on the area such as any beach times that are off limits depending on the time of year. Port Erin's sandy beach curves around the bay and faces west which is perfect to capture the magnificent sunset when dogs can run freely after 6pm in high season, and with no restrictions in low season. Gansey Bay and  Port St Mary Harbour Beaches are a 30 minute walk or 5 minute drive from Port Erin with no day time restrictions through the year. 
See our favourite Dog Friendly Walks with a pub at the end here 
3. Plan dog-friendly attractions and eateries
Dogs can travel on the Isle of Man Steam Railway for 30p, and £5 for a season ticket, and also the Manx Electric railway. Dogs are also welcomed on buses all over the Island  
More and more pubs, restaurants and shops around the Island are dog friendly. The Isle of Man has a Registered Dogs Welcome Scheme for Eateries and your dog will receive a very warm welcome. Water and feeding bowls will be provided, plus dog treats and toys. Just ask, there is a good chance your dog is welcome. 
4. Plan your journey in advance
Ensure you have plenty of water for your four-legged friend, and lots of stops. If you travel to the Isle of Man by Steam Packet Ferry from Heysham they can be booked into the Dog lounge, in a Dog Cabin or, if preferred in your vehicle which is free of charge but they must stay in the vehicle for the duration of the journey.  
If you are pre booked into the pet lounge or one of two pet cabins, the charges is £10 per pet. Space is restricted so this needs to be booked early. You need to keep pooch on a lead at all times, and they can be exercised on the outside passenger deck, of course taking responsibility yourself.  
Pet kennels are available on board the fast craft from Liverpool if booked prior to travelling, for around £5.00/€6.00. You are required to provide your pets own bedding and water bowl, but water can be provided once on board, and cleaning is be carried out by the dog owner after use. Kennel Dimensions - Length 88cm, Width 60cm & Height 74cm 
5. Stock up on essentials
Make sure you have everything you need such as medication, treats, specific food, poo bags! Locate the nearest pet shop in case you run out or prefer to buy it once you arrive. Port Erin Pets and Pals is a one minute walk from the front door of Palm Villa, and provides everything from treats to toys and can even provide a grooming service should you decide your pooch needs a spa day! 
6. Safety
Ensure your dog's collar has your contact information, including your holiday address. It is also a good idea to have them microchipped before coming to the Isle of Man, and to ensure the data held is up to date and current. Walk your dog on a lead unless you are sure it is safe to let them off. 
7. Avoiding distress
Bring familiar items so your dog will feel comfortable and happy, perhaps put in their bed to help them feel secure. Keep to a similar routine if possible, and the same diet so it avoids an upset tummy.  Slowly give them time to explore their new surroundings. Avoid leaving them alone for too long which might cause distress, however also remember that they need plenty of rest in a cool area. Choose accommodation that is located near to the areas at which you may want to spend time such as the beach. 
8. Determine whether you need a pet passport
From 1st January 2021 it becomes more complicated to travel with your dog abroad to any EU country from the UK, and a pet passport will be required. However a pet passport is not required when travelling from the UK to the Isle of Man or vica versa, and you will not need to travel on approved routes or endure complications with designated points of entry. This avoids potential lengthy and lonely quarantines that may occur when travelling abroad.  
It is therefore easy to make a last minute decision to holiday in the Isle of Man without the need to go through the administrative and expensive process of obtaining a pet passport. Details 
9. Local Vet 
Be prepared with the telephone number of the local vet in case your dog comes to any harm or falls ill. Palm Villa is located almost next door to Strand Veterinary Surgery, and they will be happy to assist when required. Keep a note of their out of hours number. 
With all of this in mind, a perfect holiday with us awaits you and your dog. Let us know what you need in advance to make your stay easy and enjoyable. 
If you would like further details about our favourite dog walks, eateries to take our four-legged friends, or anything else, please contact us and we will be delighted to help. 
If you would like to enjoy the Isle of Man from a dog friendly cottage at Port Erin beach or Castletown, stay with us!
Contact us here now for availability.
Our cottages are 4 Star Gold Rated, pet friendly and self catering. Dog bowls are provided, and in Port Erin we are located next to Milan Vets, plus close to Port Erin Pets where you will find food, treats, and a grooming service   
Port Erin:
Palm Villa  is in a quiet lane behind the main promenade, a one minute walk to the beach
Click here to see rates, availability and to book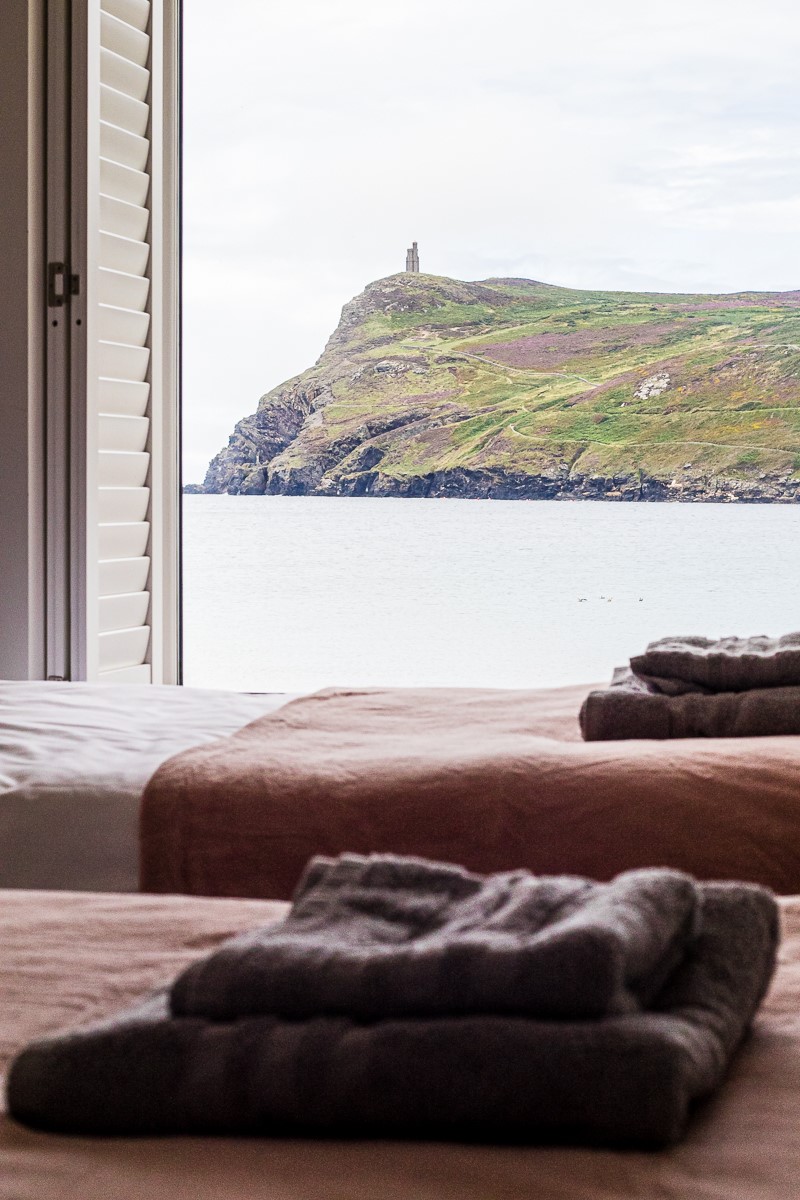 Seaview is located on Port Erin beach, sleeps six 
Click here to see rates, availability and to book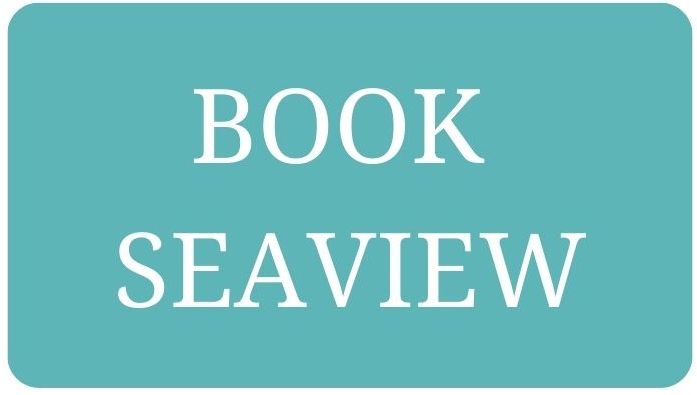 Castletown:
Castleview is located in the heart of Castletown, and sleeps up-to eight 
Click here to see rates, availability and to book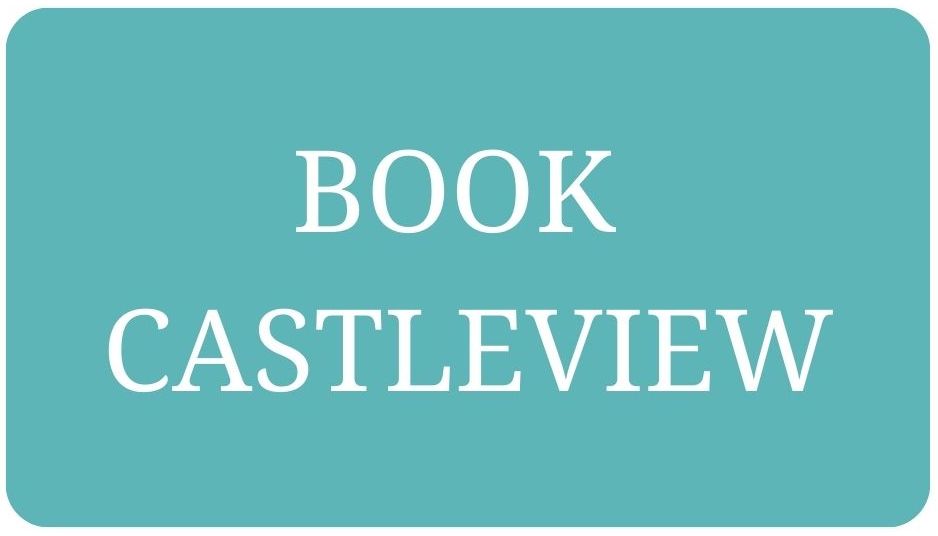 For bookings, click here for our Isle of Man holiday cottages  but please contact us with any questions or specific requests here : Port Erin Self Catering accommodation 
We can cater for a group of upto 12 in both cottages and they are located very close to one another.   
See www.seasidecottages.im for further details. 
Gift Vouchers are also available  
To sign up for interesting articles about the Isle of Man, our emails and special offers
Read our blog featuring: 
26 top restaurants and cafes in Port Erin and the South
Live music venues in the South
Walking Holidays in the Isle of Man
If you would like any further information or suggestions about activities for your holiday or staycation, please contact us here. We look forward to welcoming you.