Want a great Mountain Bike holiday in the Isle of Man?
November 26. 2020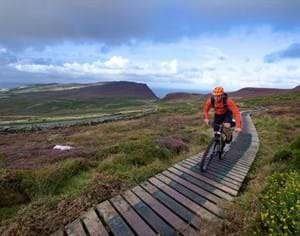 Have a mountain bike experience when you book your Isle of Man accommodation 
As you know, we are huge cycling fans at Seaside Cottages. We think that a perfect family activity holiday should always include some action on two wheels, and mountain biking in the Isle of Man is the perfect way to spend a few days.
Whether you are getting into cycling for fitness, learning to ride a mountain bike for the first time or looking for an activity for a day or two of your holiday where you can spend time touring the beautiful island, forests and mountains, we would love you to experience our cycling passion. The Isle of Man offers some of the best cycling routes in the UK, and mountain biking is no exception.
Mountain bike guiding
This is why we have teamed up with Pedal to Progression to offer guided mountain bike tours and instruction for our guests for an all year-round holiday.
Pedal to Progression's ethos is "We aim to create opportunities for riders of all abilities to discover the thrills and satisfaction that cycling offers on the natural, diverse and scenic Isle of Man"
They certainly do manage that! New to mountain biking, we tried this for ourselves. From bike setup and cycling gear tips, to being guided through plantations on exciting routes, we were patiently coached and encouraged, and came away feeling that we could tackle most terrain offered.  Of course there is always much more to learn, but this was about enjoyment and feeling brave enough to tackle what was in front of us, with some Isle of Man adrenaline thrown in for good measure!   
We chatted to Adam, the founder and coach at Pedal to Progression 
Adam, tell us about you
I'm a family man who is passionate about sport, in particular cycling. I've had the opportunity to gain many coaching qualifications, from teaching disability cycling to BMX which has enabled me to coach riders who've completed an array or impressive achievements, who I am really proud of.
How did you get into mountain biking?
In my teenage years it was a great way to escape and explore. I started setting off from home and just rode until I got tired. Eventually I started riding further and further in search for amazing trails, and in the Isle of Man there is no shortage, so I was hooked! 
When did you start mountain bike coaching?
At age 15. A very kind couple led junior coaching mountain bike sessions which I had attended for a few years. The age cap was 15 so they mentioned that there was a cycling coaching course coming up if I was interested. They thought it would help me improve my confidence as I was incredibly shy back then! I am very thankful to them for giving me that opportunity! 
Over the next 5 years I progressed up to the highest coaching awards in road and mountain biking and eventually ended up running the sessions that I once attended. This has fuelled my ethos of giving back opportunities to those at grassroots.
What would your 5 most important tips be when someone is new to a mountain bike?
-Try before you buy - Many local shops have demo bikes. Ensure you purchase a bike that suits your needs.
-Be more prepared  - So many riders rely on being able to ring home for help. Aim to carry a few essentials to get yourself out of trouble in an emergency, especially in places where there is no signal.
-Set up your bike up for you! - All bikes have a range of adjustability to suit your body type, leg length, height etc. Spending a little time setting your levers and saddle tilt can make a huge difference to your comfort and control when riding.
-Stay centred on your bike - The key to cycling off road is to always be in the centre of your bike. By moving around on your bike as the terrain changes is the challenging part!
-Have fun - The most important thing!
Do you find that children are different to coach than teaching adults?
Not necessarily. They both tend to require different styles and usually respond better to different motivations. Saying that some of us adults are just big kids!
What would the big mistakes you see people make when they are mountain biking and how can they make it easier for themselves?
Spending huge amounts of money on parts to make them ride better/faster. In reality, it's probably worth spending the extra to really learn to ride confidently to have better control, and then they will ride faster.
What are your favourite places off island for mountain biking?
Wales and Andorra are great, but the Isle of Man is very hard to beat, it has everything you need for a mountain biking holiday or training weekend and such a variety or terrain to keep any rider and family happy.
Mountain bike getaway
If you are an individual, a couple, a family, or starting cycling at 60, why not think about having a cycling guide and coach on your holiday or staycation. Contact us here for further information on how to book your coach and guide whilst staying at Seaside Cottages. Each house sleeps 6 in Port Erin close to the beach, and is dog friendly.
On booking Adam will then create the best route and plans depending on your requirements, and can also offer recommendations. We hope we can help with all the routes you need to enjoy your all year round activity holiday
Isle of Man self catering accommodation
If you would like to enjoy the Isle of Man from Port Erin beach, stay with us! 
Our dog friendly Isle of Man holiday cottages sleep six each.
Palm Villa  is in a quiet lane behind the main promenade, a one minute walk to the beach 
Seaview cottage overlooks the beach with spectacular views.
Please contact us here with any questions or specific requests.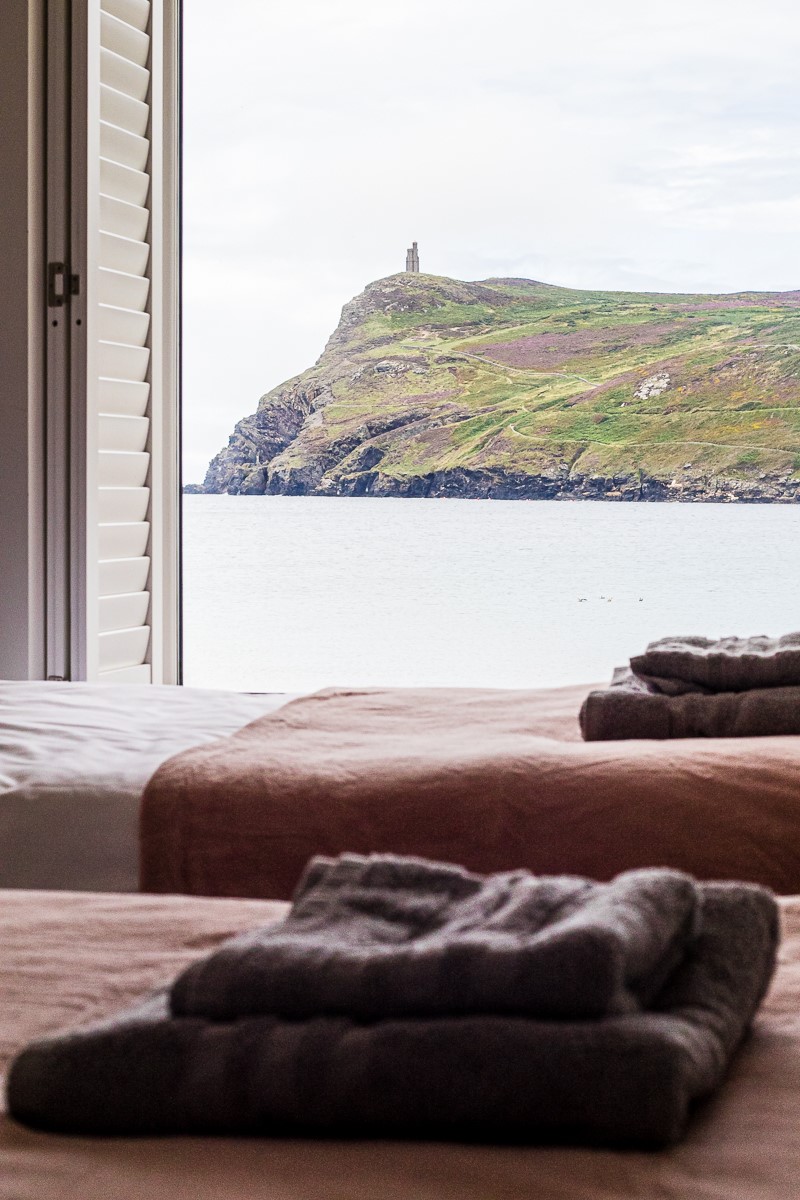 Both cottages are fully self catering, sleep 6 each with 3 bedrooms in each cottage, close to Port Erin beach and are dog friendly holiday cottages .
We can cater for a group of upto 12 in both cottages and they are located close to one another.   
See www.seasidecottages.im for further details. 
Gift vouchers are available by emailing seasidecottagesiom@gmail.com or send a message to us on Seaside Cottages  site 
To sign up for interesting articles about the Isle of Man, our emails and special offers
Read our blog featuring: 
26 top restaurants and cafes in Port Erin and the South
Live music venues in the South
Walking Holidays in the Isle of Man
If you would like any further information or suggestions about activities for your holiday or staycation, please contact us here. We look forward to welcoming you.