12 fantastic beach products you need this summer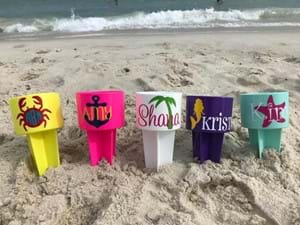 A UK beach holiday
We are searching for holiday-at-home ideas this year, and one of our Isle of Man beaches is a perfect summer holiday venue to step out of your holiday cottage to unwind, enjoy, play some beach games or relax.
But what happens when your coffee is on its side, your phone loses charge or your children take most of the beach back with them into the car? Not so nice? You need a list of handy beach items at the ready so when the sun is at the beach, you can be too. 
Fantastic beach accessories
Read our 12 handy beach hacks we cannot be without:
1.Beach accessory holder
👆These accessory holders are really useful for drinks, phones, keys, sunglasses, and can even be personalised so everyone in the family has their own. 
2.Towel clips
These flamingo towel clips are perfect for stopping your towel from slipping if you are on a sunbed, helping you figure out which sunbed is yours when you are back from a swim, and of course stopping someone pinching your towel to grab your sunbed without taking two flamingos with it and being very obvious!
3.Microfibre towel
Instead of taking a bulky sandy beach towel, these are water-wicking, dry you quicker, and folds down into a much smaller packet to pop into a bag at the end of your day.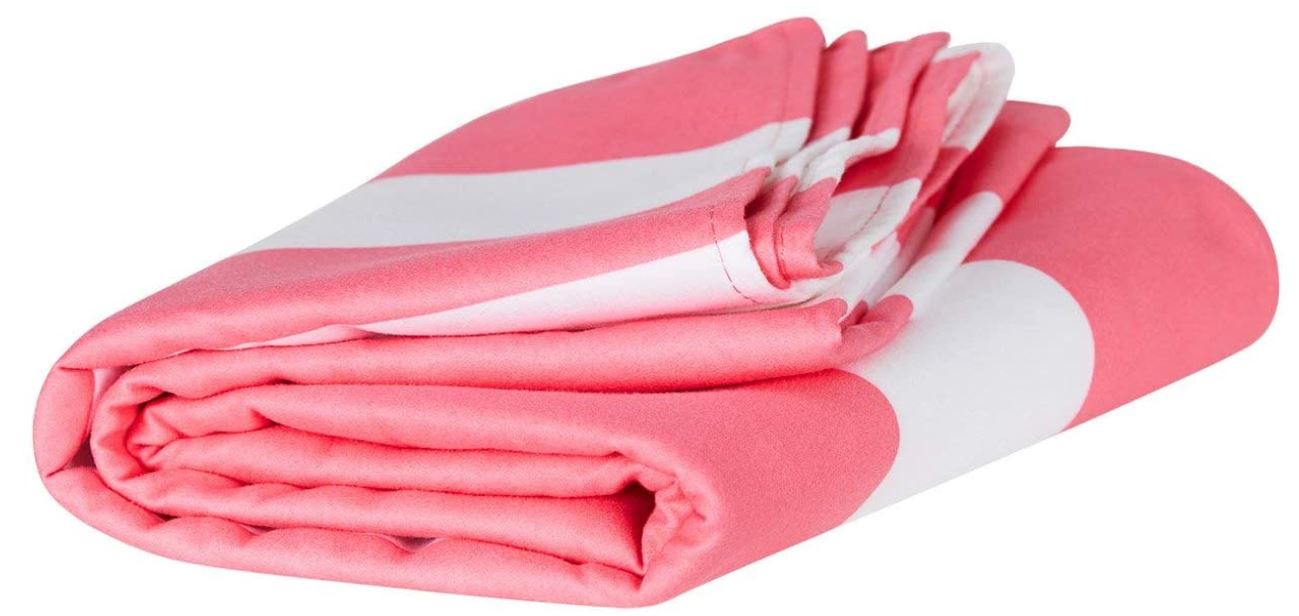 4.Beach powder
Powder that removes sand, talc-free, environmentally safe and can be used on babies. Pop some on your hands and feet, dust off, and like magic sand is gone, plus you can get one with a shimmer that looks radiant while you are sipping a tea-time cocktail. Get some Beachpowder here, and see me try out this amazing product here. 

5.Aqua Shoes
Peace of mind for a parent who worries that a beach day may end in tears and butterfly stitches! We couldn't be without these shoes especially on a pebble beach, or when paddle-boarding.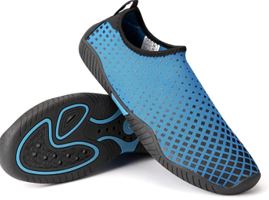 6.Adjustable sunshade
A portable folding beach sun shade canopy with factor 50 sun protection with a pillow. You can even get them with a phone holder and headphone attachment, so your face is shaded whilst watching Netflix.  Try out this one.
7.Solar phone charger
There is nothing worse than being out of charge especially when there are lovely photo opportunities. This one is a foldable waterproof travel charger and you can charge two devices at once, very handy if you know your day is going to turn into night and you may want photographs of the amazing Port Erin sunset.
8.Inflatable pillow
No stiff neck while you are watching the kids or having a read! A self-inflating water repellent pillow that folds to nothing and has a sack included. Millets sell a good one for the beach.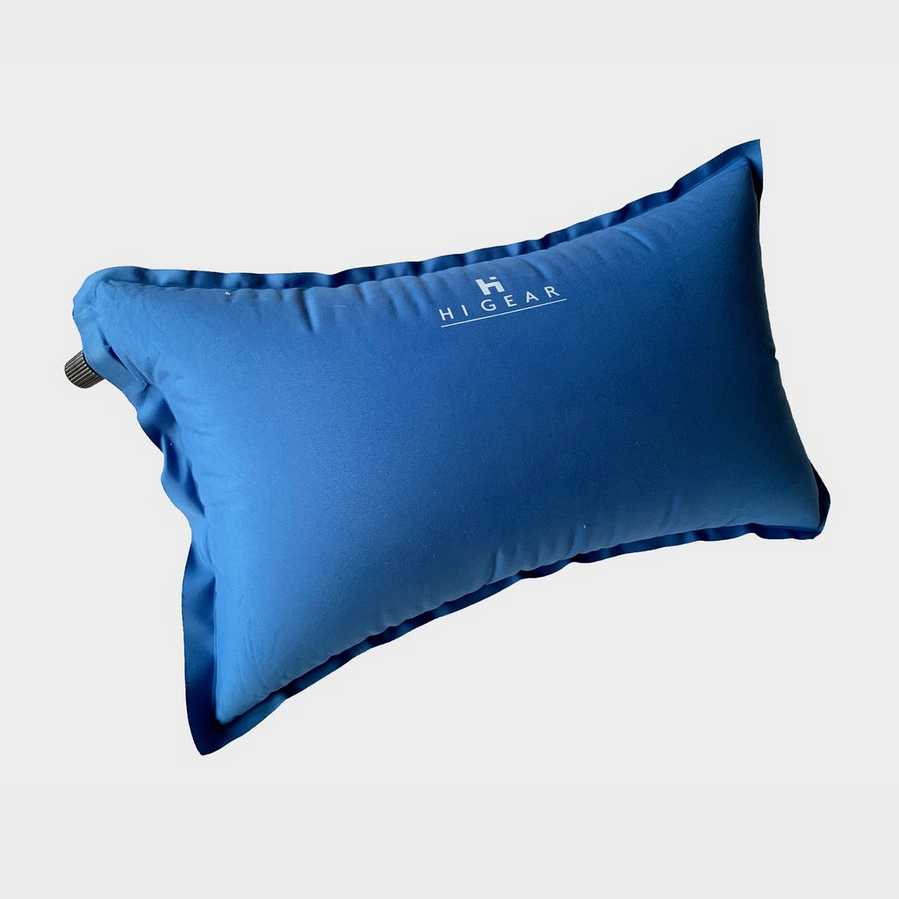 9.Large waterproof blanket for a sand-free beach day 
For ease of packing and carrying, with pebbles or weights on the outer corners so it doesn't blow away, and pockets for belongings, try this Waterproof lightweight blanket . It packs away into a tiny carry bag, fits easily in your bag or under the pram, and just shake it to clean it.
Or try a large fitted sheet weighed down at the edges. I spotted this on the beach and thought it was a fabulous idea! 
Perhaps don't shake it next to a family who have just applied their suncream! However, this is perfect space saver and saves you from running down the beach every ten minutes to rescue a towel that has itself wrapped around the volleyball net! 

10.Waterproof phone case for swimming, SUP-boarding or kayaking
When you are out on the water and you see a dolphin or a seal in Port Erin Bay, imagine if you didn't have anything to take a photo. We use them for safety purposes and wouldn't go out without them. These waterproof phone cases hang around your neck on a safe chord or you can place inside your swimming float. Try this submersible phone case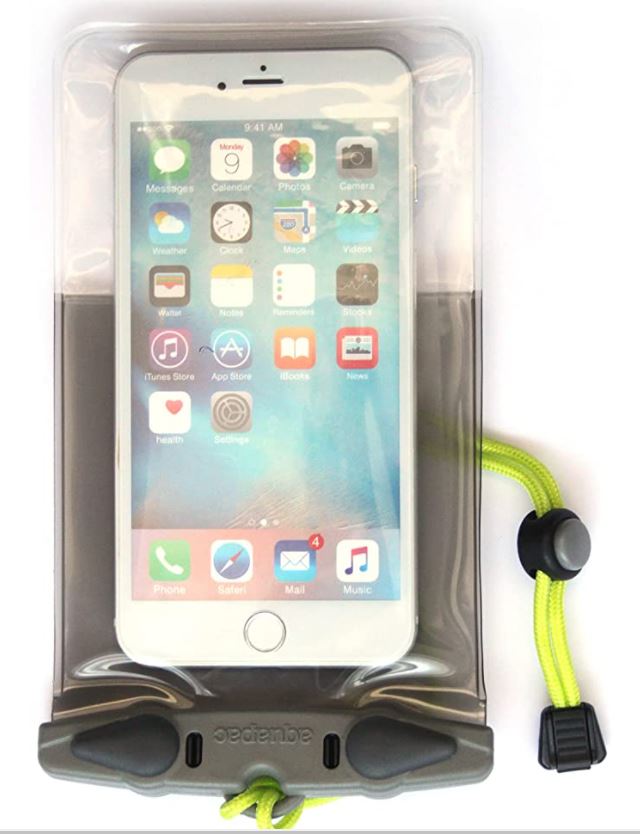 11.Slimline flask for your coffee (or cocktail)
This flask fits very easily into your bag so saves space, sits easily on the beach, doesn't matter if it is knocked over, and also looks extremely lovely. It's also high quality stainless steel so perfect for outdoor use, and can keep drinks ice cold, or piping hot.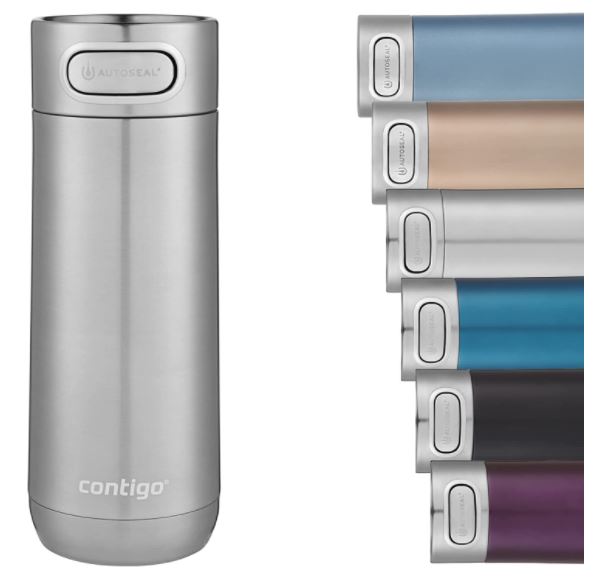 12.Waterproof playing cards and games
An afternoon on the beach wouldn't be the same without a game of cards, and here are some waterproof beach playing cards that are just the job.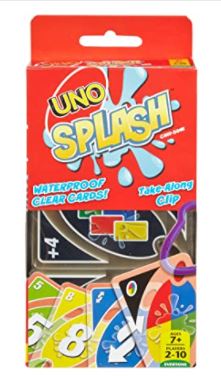 At the ready!  
So if you fancy a stress free and fun experience, have these useful beach accessories handy in your bag, and enjoy yourself 🌞
We would love to know any beach products that you couldn't be without- let us know in the comments or contact us here to tell us what you like to include in your beachbag.
Self Catering Seaside Cottages
If you would like a change of scenery and to stay in a self catering holiday cottage in the Isle of Man please contact us .
Palm Villa and Seaview are at Port Erin beach, each with three bedrooms, sleep six, and are dog friendly. 
Seaview is located on the beachfront, whilst Palm Villa is located very close to the beach in a quiet lane around a one minute walk from all the action.
Seaview is located on the beach, with every room having a wonderful beach view. Bedrooms: Superking (can be split into singles), double, plus a twin bedroom
The garden and bbq area have a view of the beach, with a further reading room/ games room.   

Palm Villa 
Palm Villa is located in a quiet lane just behind Seaview. It is a renovated townhouse with the layout being over four floors, and each bedroom is on a separate floor. Bedrooms: Kingsize en-suite, double en-suite, plus a twin.
The kitchen and living/dining area is open plan to form a beautiful social space for groups and families. Book here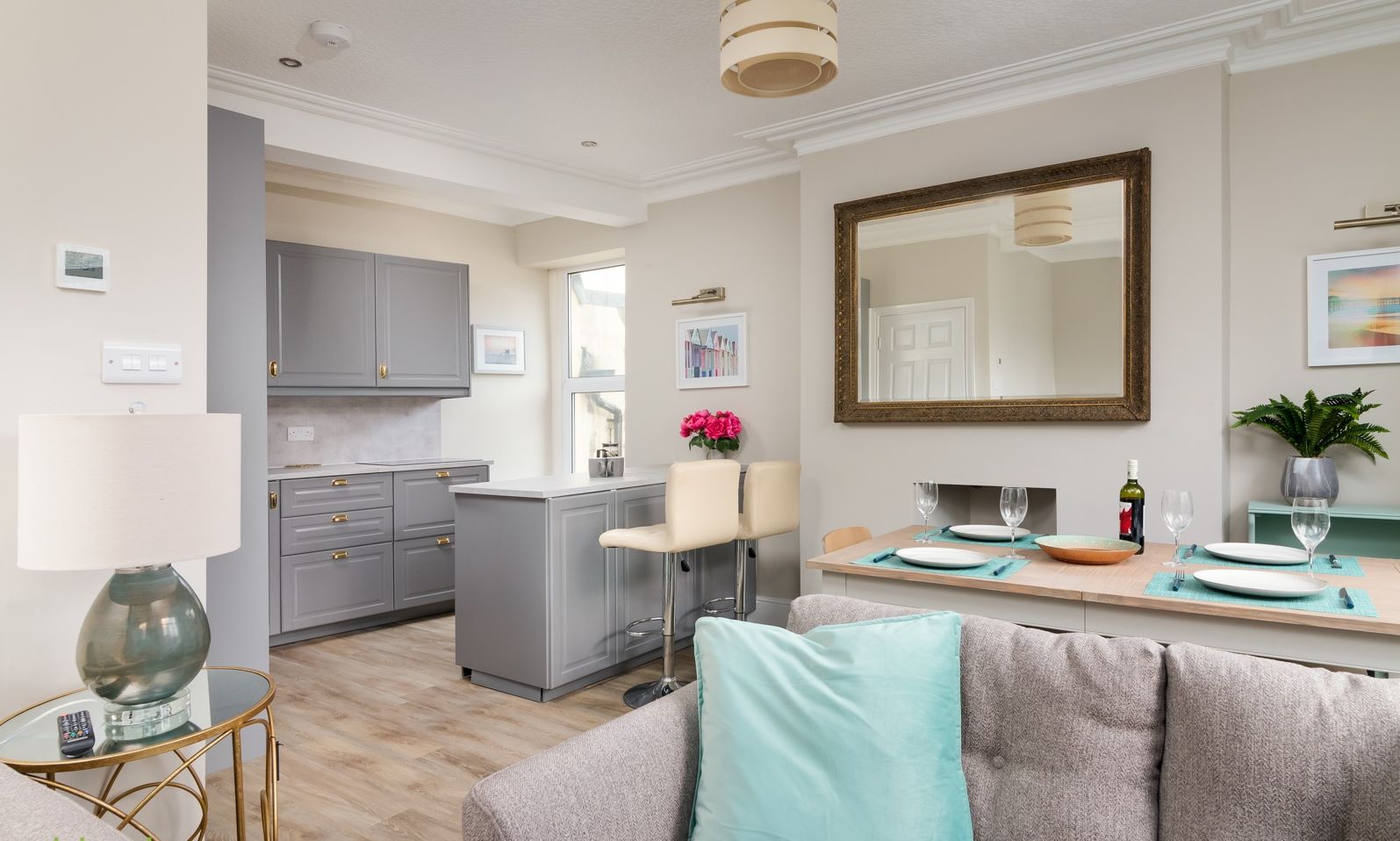 Cancel without concern 
If you book and find at the time of your stay that the Isle of Man's borders are closed, or the Isle of Man Government prohibit us to be open, a full refund will be provided 
Enhanced cleaning policies are adopted to ensure a safe and clean environment. 
Free download!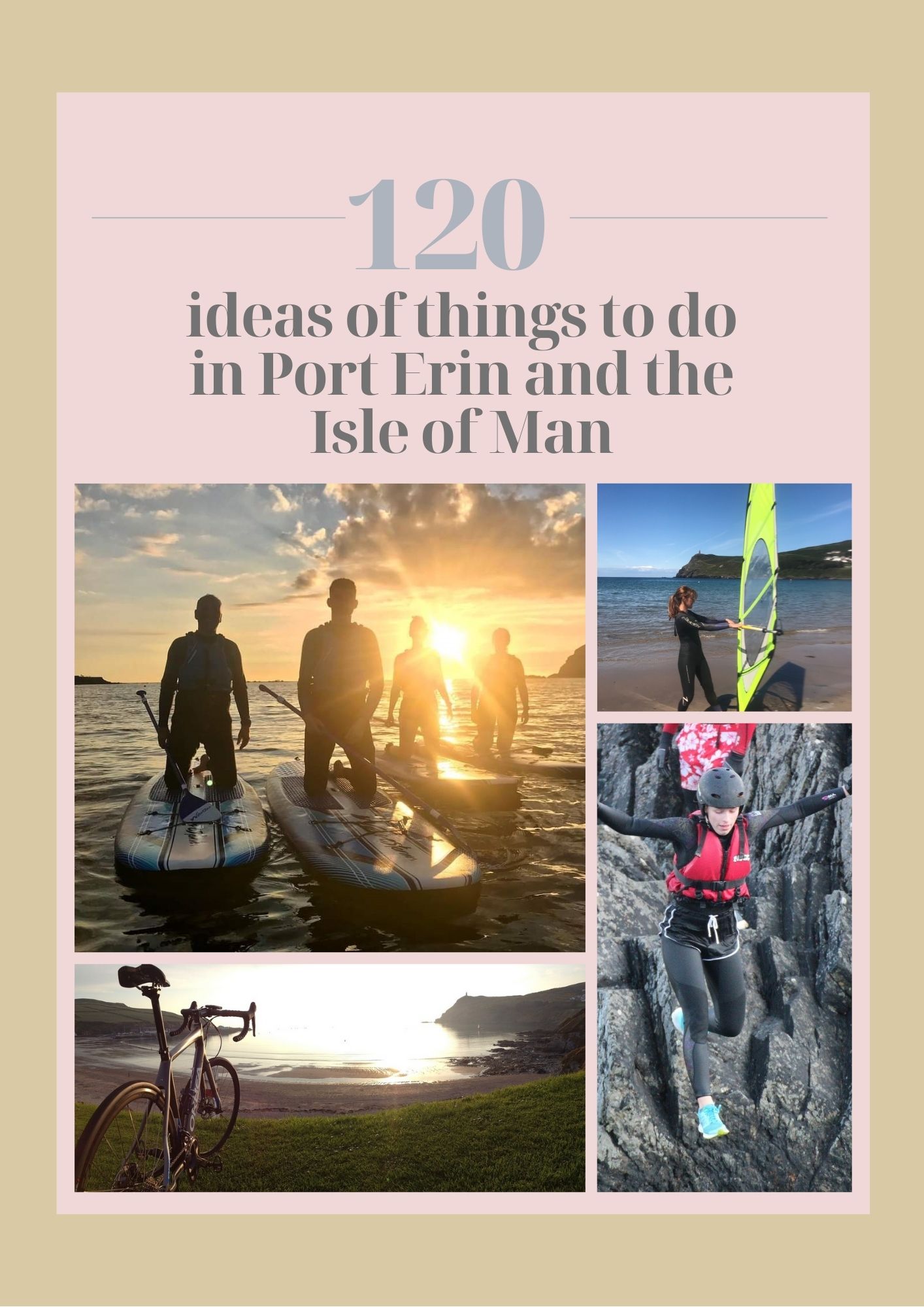 To see what the Isle of Man has to offer, whether for a family, a group or by yourself, download this fantastic guide we have put together just for you 
👇
120 Ideas of things to do in Port Erin & The Isle of Man 
For any questions you have about accommodation or the Isle of Man, or whether you would like some help planning your stay, get in touch at seasidecottagesiom@gmail.com
Follow us on instagram and facebook to see us enjoying all of these activities ourselves!!
To sign up for interesting articles about the Isle of Man, our emails and special offers
More articles
If you liked this article about the beach and you would like to know more about the Isle of Man, you might also enjoy: 
The best family Staycation - Try Windsurfing
Enjoy staying at the beach in the Isle of Man
5 Day itinerary for Port Erin & the South
Walking ideas in the Isle of Man
Top cycling routes from Port Erin
Outdoor adventures in the Isle of Man  
5 Useful hints when open water swimming