21 ideas for Autumn on the Isle of Man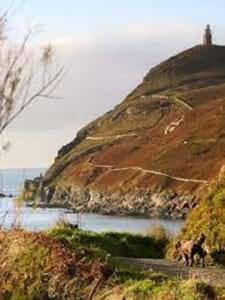 Best time to visit the Isle of Man? We think Autumn 🍂
Falling leaves, beautiful colours, crisp days out, cosy warm fires, and a perfect treat when the sun comes out 😎
(Main picture Visit Isle of Man)


Things to do as we fall into Autumn when you stay in our Isle of Man holiday cottages 
Autumn Getaway Self Catering Isle of Man ideas

Picture Visit Isle of Man

Whether on an Isle of Man staycation, or lucky enough to call it home, and looking for Autumn activities for adults and kids, here are some ideas to help you enjoy this beautiful interesting Island.
1. The Sound:
Take a walk towards Cregneash or wander down to the shore line and find a sheltered spot. Look for seals and enjoy the crashing waves with your gloves on and hood up. Enjoy the view of the Calf of Man, then head back to the Café at the Sound for a beautiful scone and a coffee behind the panoramic glass, warm and cosy.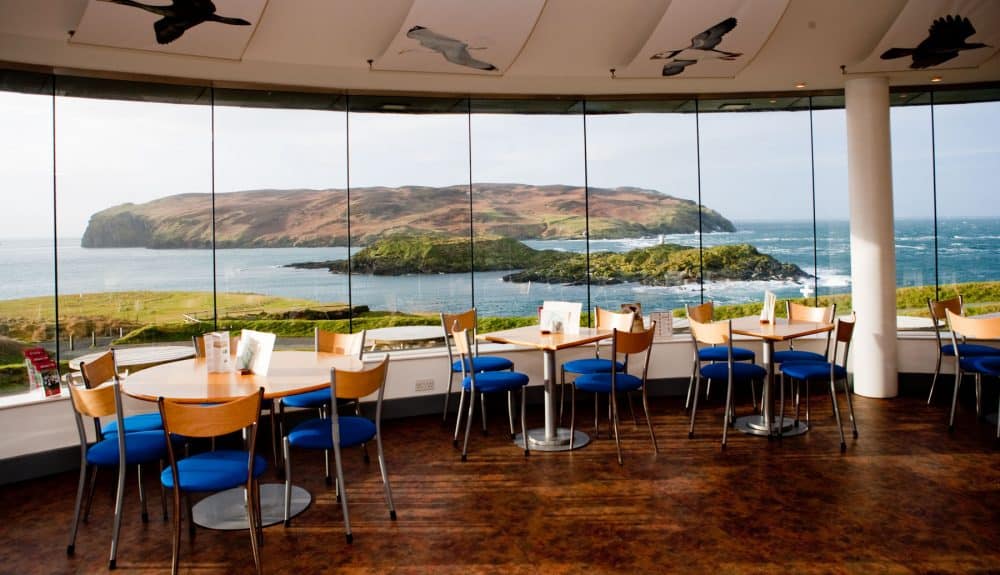 2. Open water swimming:
The opposite extreme! September is a fabulous time to enjoy the water, we love this time of year. The water is warm, but its not too cold to manage to get dressed afterwards. Don't forget your dry robe and take a look at this article about top tips for open water swimming.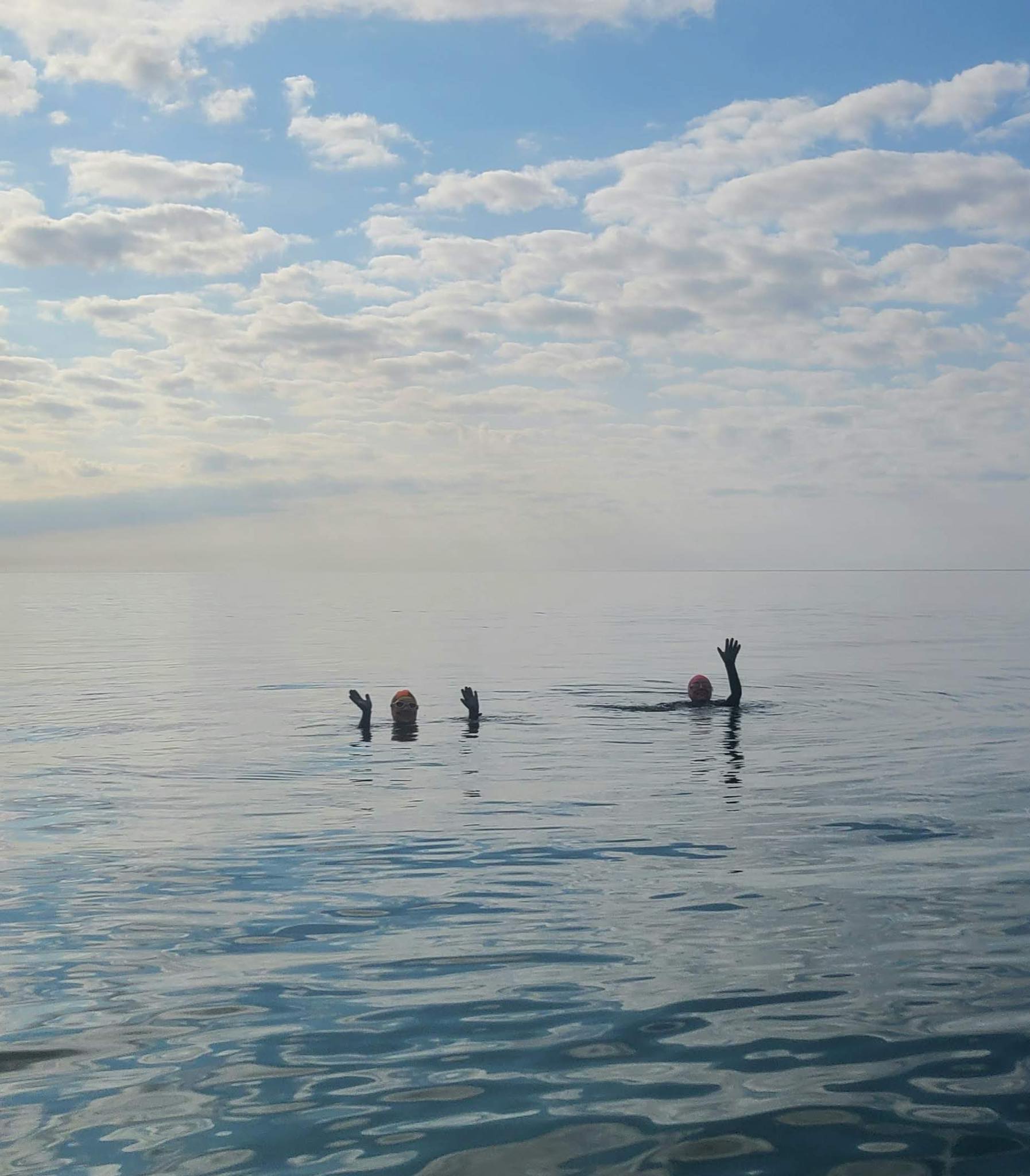 3. Dog walks with a pub at the end:
Our absolute favourite Autumn treat: A long walk in the Manx countryside or along the coast, ending with a cosy pub with a fireplace where you can shed your layers and pooch is welcome. You may find this article useful.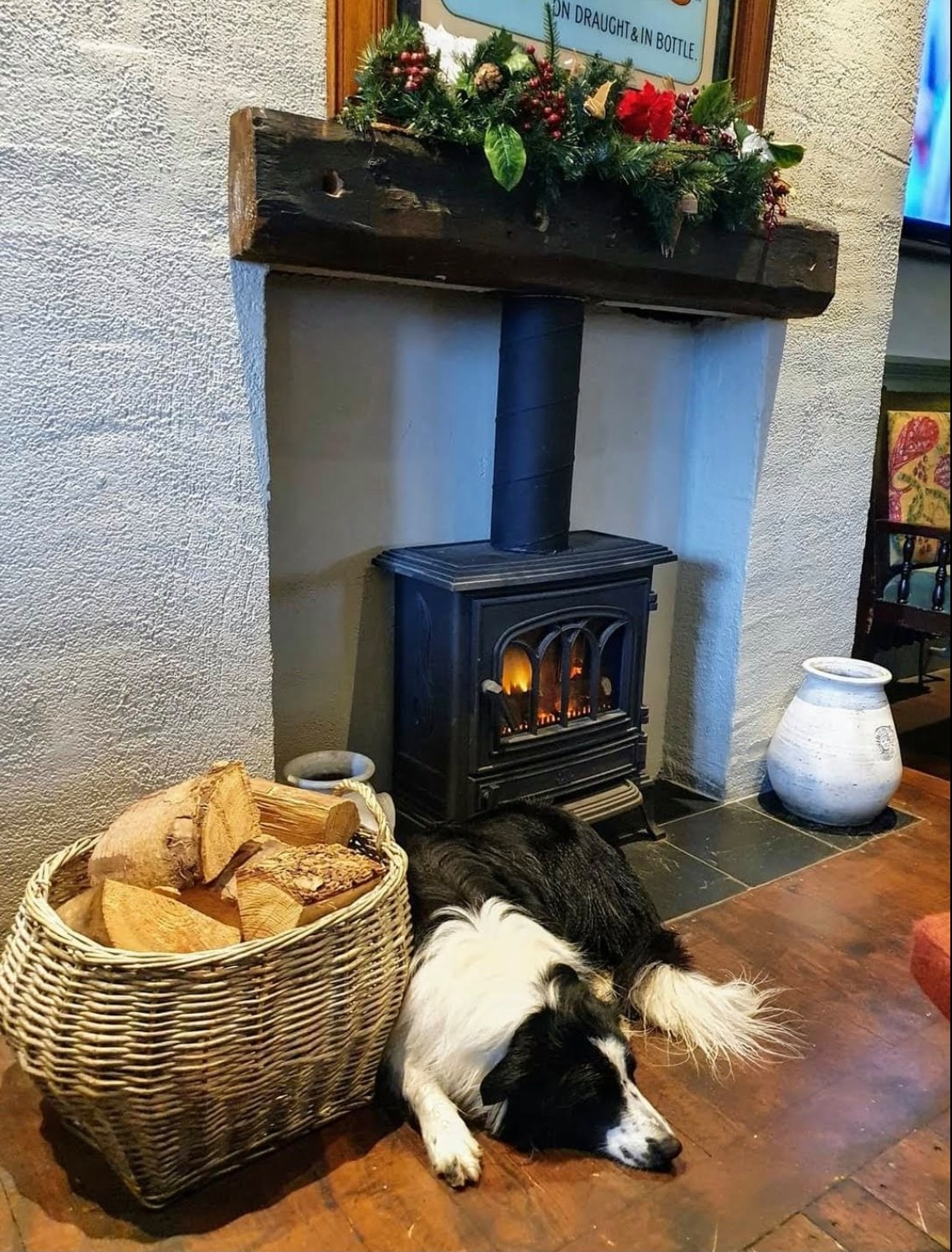 Picture Dogs Welcome (Isle of Man)


4. Surfing:
Port St Mary or Gansey are favourites on the Isle of Man surf scene, and when the wind is up, the surf starts. Take a look at this article to read about the Max surf scene ans other winter activities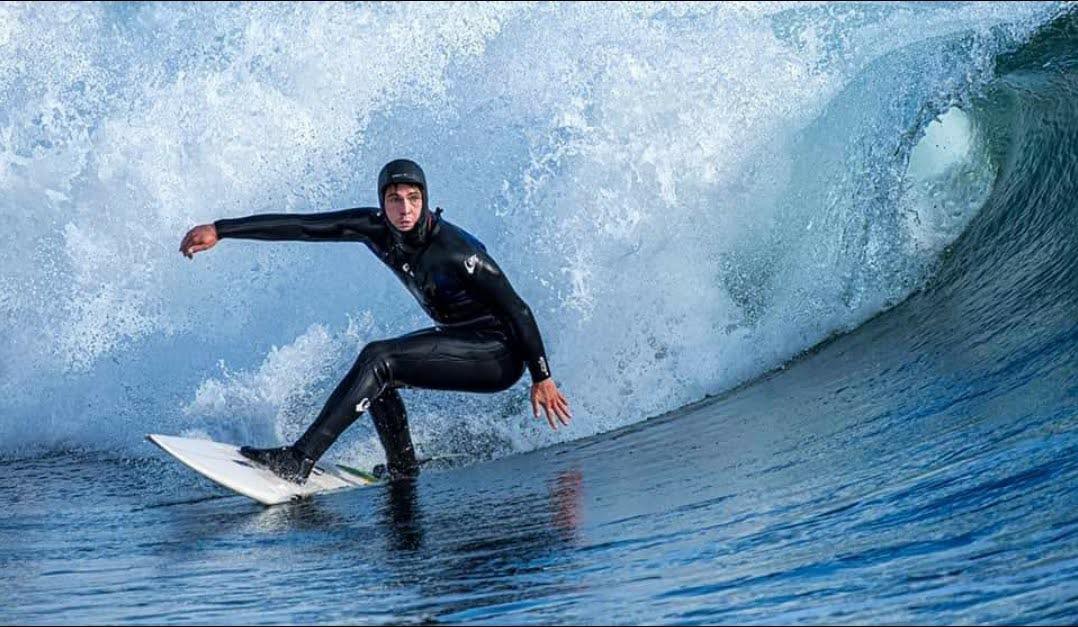 Picture by David Salter
5. Hiking on the Coastal footpath:
The perfect time to enjoy the incredible Autumn colours, the last of the sunshine and the beautiful Manx views.
Tackle the footpath over several weekends, or attempt it over a few days. Details about the Raad ny Foillan (Coastal Footpath) are in this article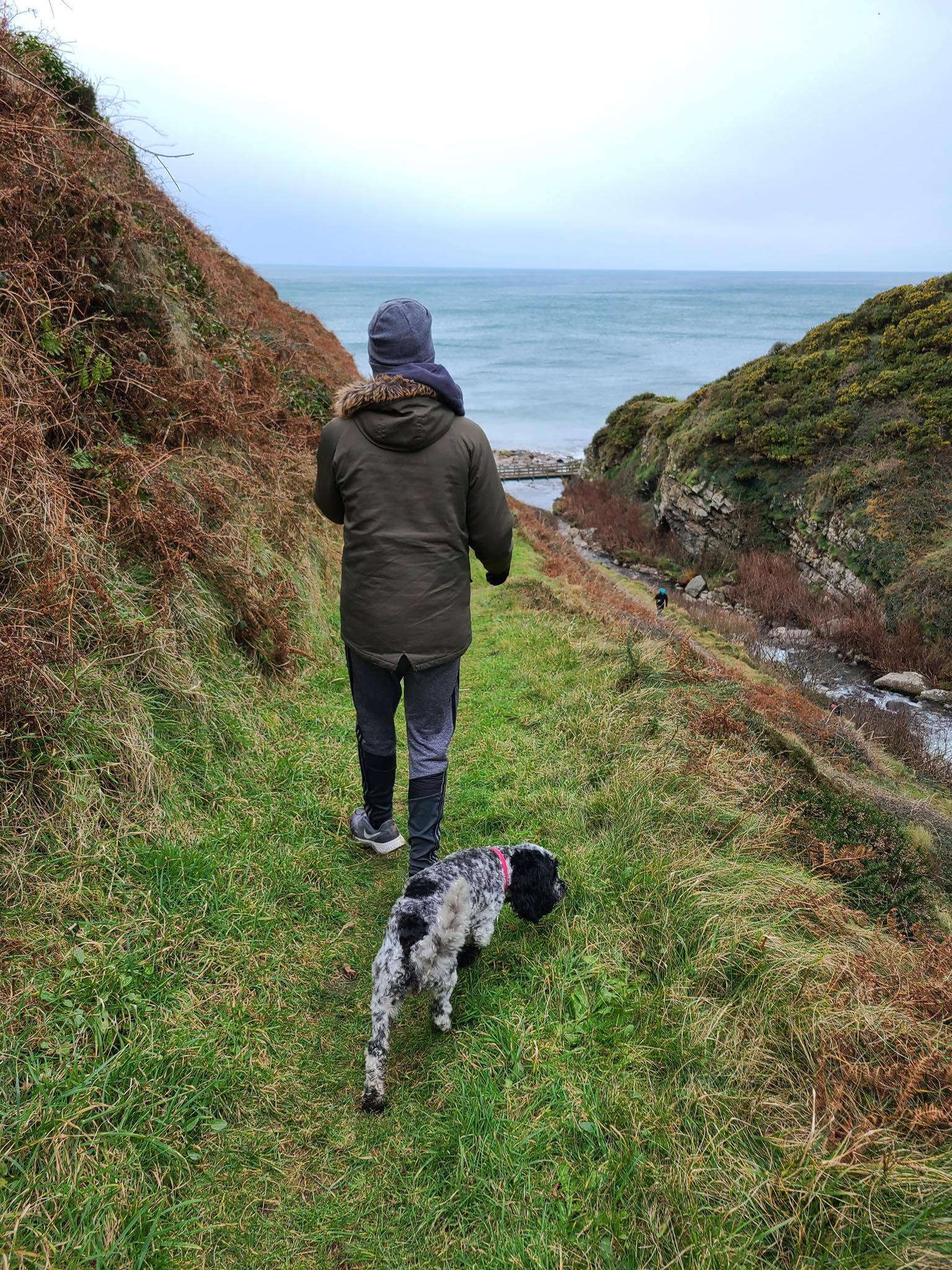 6. Cosy afternoons with a bottle of wine:
If you can't in Autumn, when can you? Autumn means you can justify being inside, and start to reacquaint yourself with luscious throws, the glow from the fire, scented candles, and a book. If you can have a view of the beach at the same time, it can't get any better.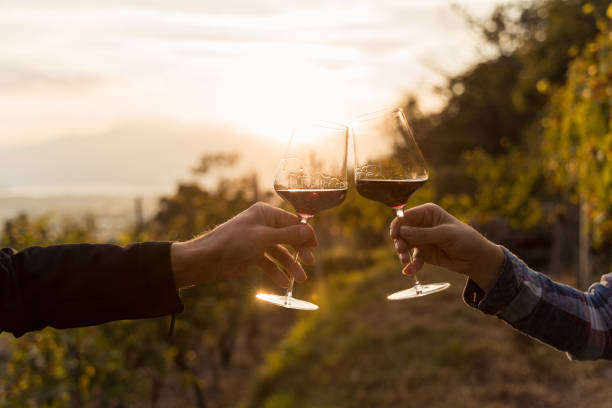 7. Watching a brass band: 
An absolute treat when you are South Rushen Silver Band: Lose yourself in the magic they create. Events are here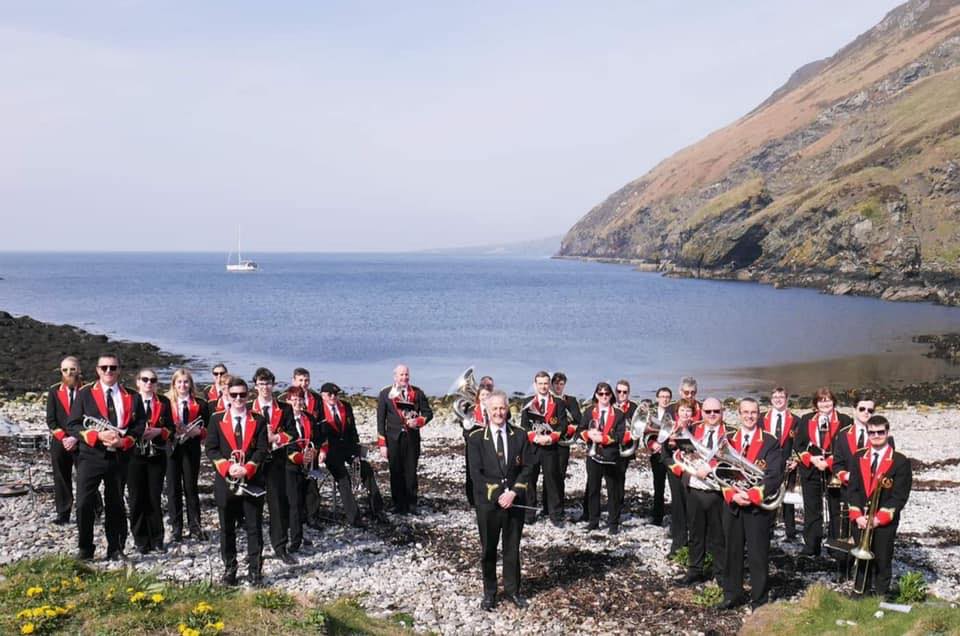 Picture Rushen Silver Band Facebook Page 
8. Beach time:
Summer ending doesn't mean you have to abandon the beach. There is something special about heading towards the waves in your hiking boots and hood up, the wind on your skin and sunglasses on. Rockpools, gorgeous walks, sandcastles and a picnic in a sheltered spot at the sea wall are a lovely way to enjoy an afternoon in Autumn.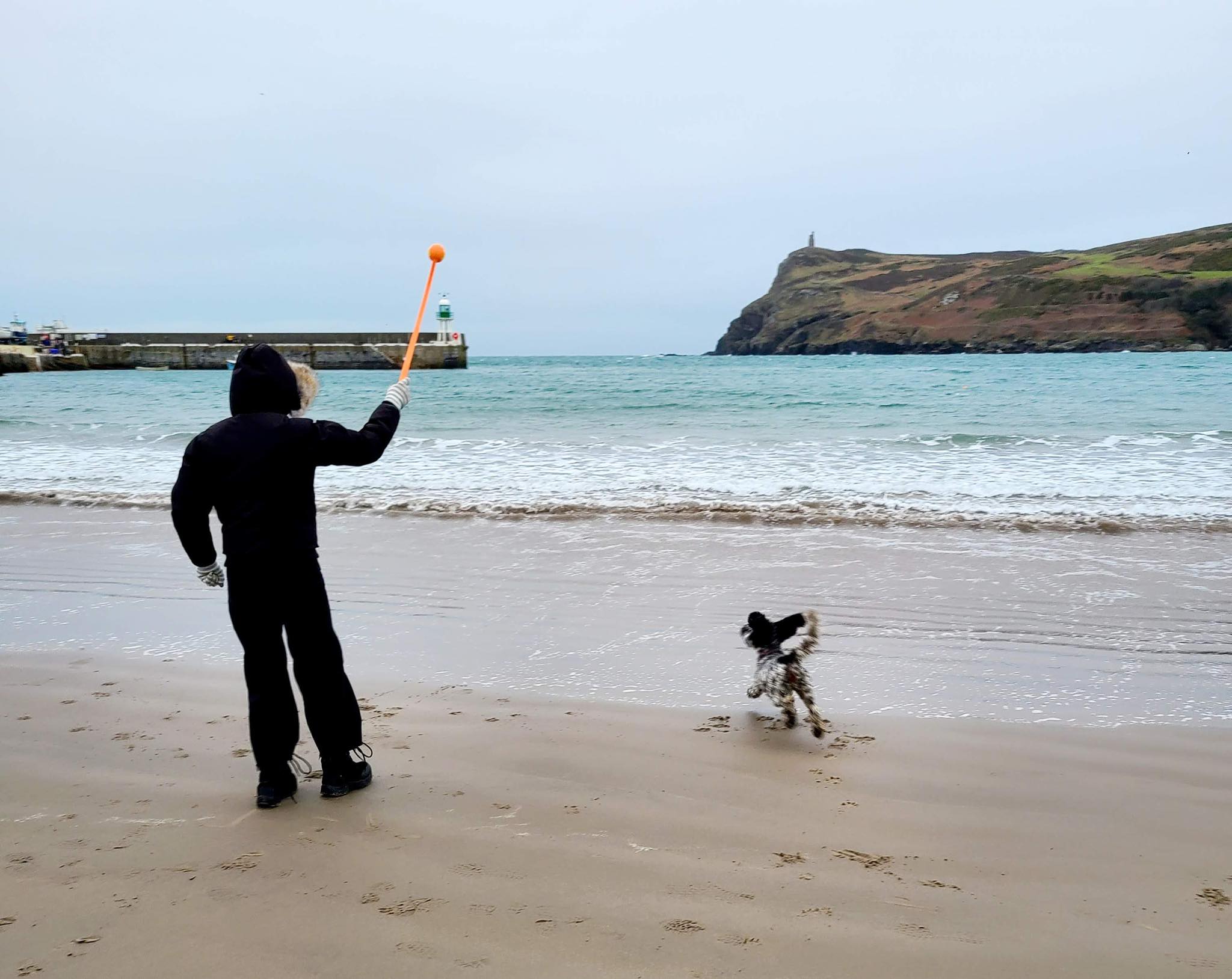 9. Box sets:
Autumn is a great excuse to start your evening early in our cottages; Close the curtains and indulge in Netflix box sets on the Smart TVs, especially if you are having a staycation. Abandon the every-day chores, lose yourself in a story and escape into another world.
10. Enjoy rainy days:
We always have places we love to go in the South of the Isle of Man when the weather is miserable, and we love them all. Check out this article for ideas.
Pottery painting, cake decorating, pool, and don't forget the beautiful browsing shops in Port Erin- The Papered Nest, Trend, and Bridge Bookshop for browsing vinyls plus Upcycling and Vintage shops. 
Or head to Castletown for sweets down Memory Lane and Jazzy Jeffs for Vintage and Ethical preloved Clothing 


11. Kite flying:
When did you last do this? Head to Poulsom Park or the beach and enjoy the open space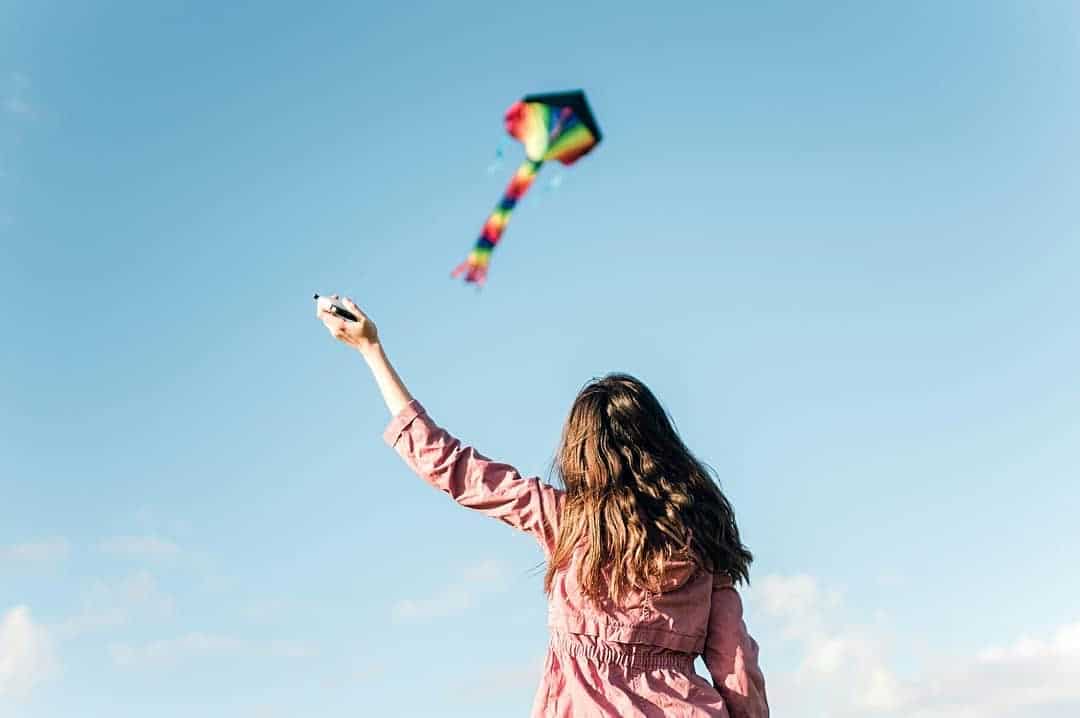 Picture Runwildmychild.com
12. Halloween:
A highlight of Autumn for us, with activities galore. For ideas of local activities coming up, follow us on Instagram here at  and Facebook here . We look forward to this for weeks so we will bring you plenty of ideas as we lead up to it.
13. Erin Arts Centre:
Find special events hosted at Erin Arts Centre, a great music venue in Port Erin here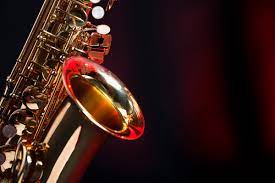 Picture Timeenough.im
14. Castle Rushen
This is the perfect place to explore in Autumn. Listen to fascinating tales, wander around the many rooms and imagine life when it served as a Royal Residence, a Mint, and later a prison.
Visit the Gatehouse and the garden and hear about lives of past inhabitants. Beware of ghosts!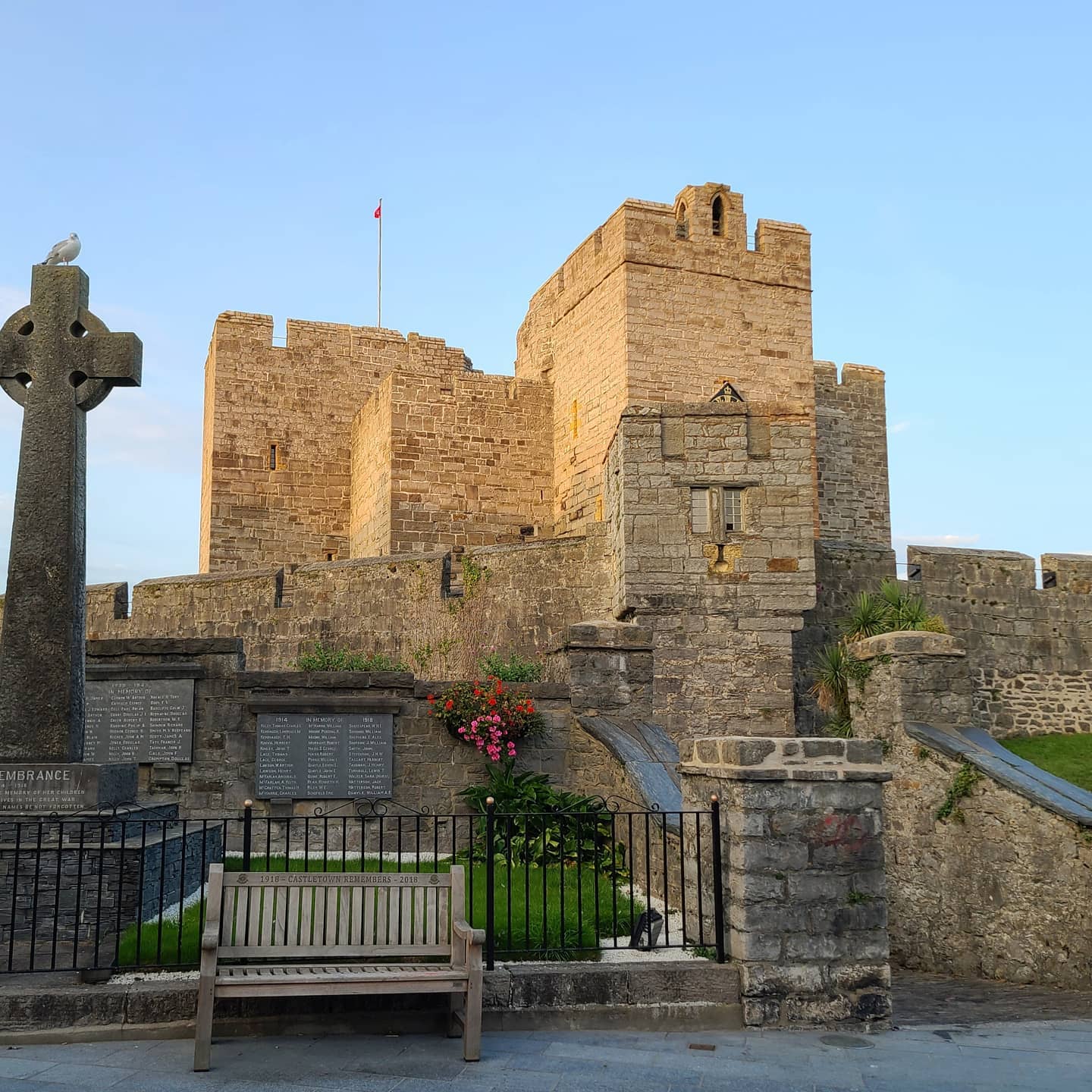 15. Tree planting:
The Woodland Trust are arranging a planting session every Sunday morning from mid October, usually starting at 10.30am. Details here. Not only are these sessions fun, friendly and incredibly well organised, but you come away with that cosy feeling of having made a little difference.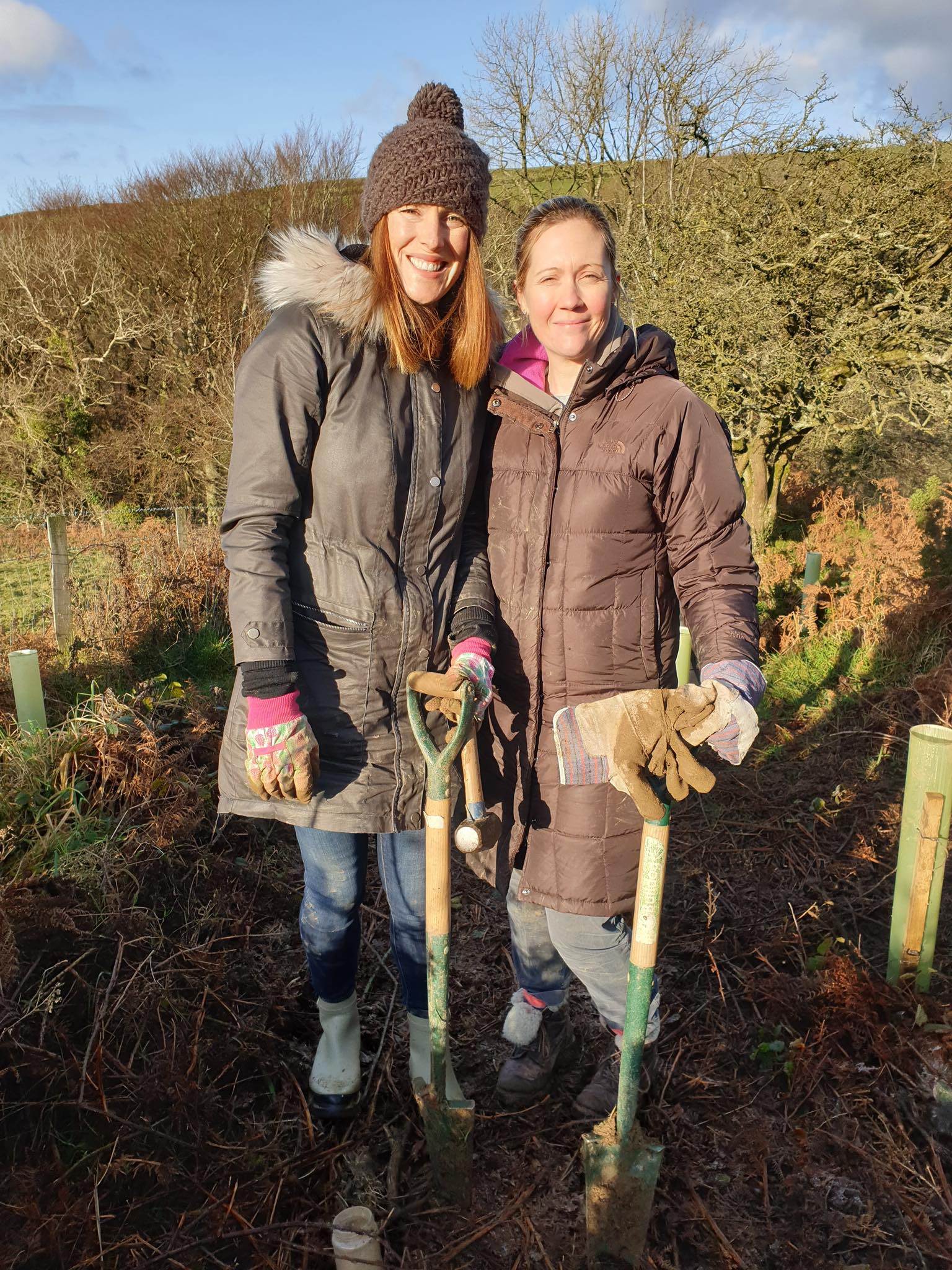 16. Heritage Railways 
Tremendous views of Autumnal colours from the Victorian carriages, a perfect way to enjoy the beauty of the Isle of Man whilst remaining under cover. 
Timetables here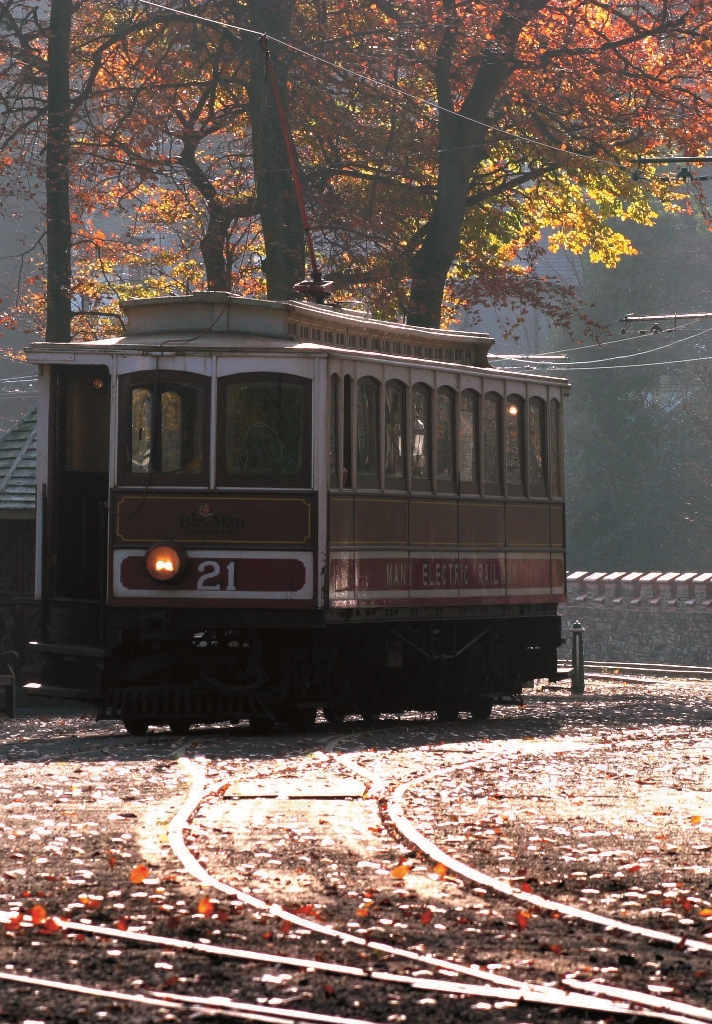 Picture Visit Isle of Man
17. Warm coffees with marshmallows:
Chatting and catching up with friends and family. Here are our favourite cafes in the South to enjoy a hot chocolate after a beach walk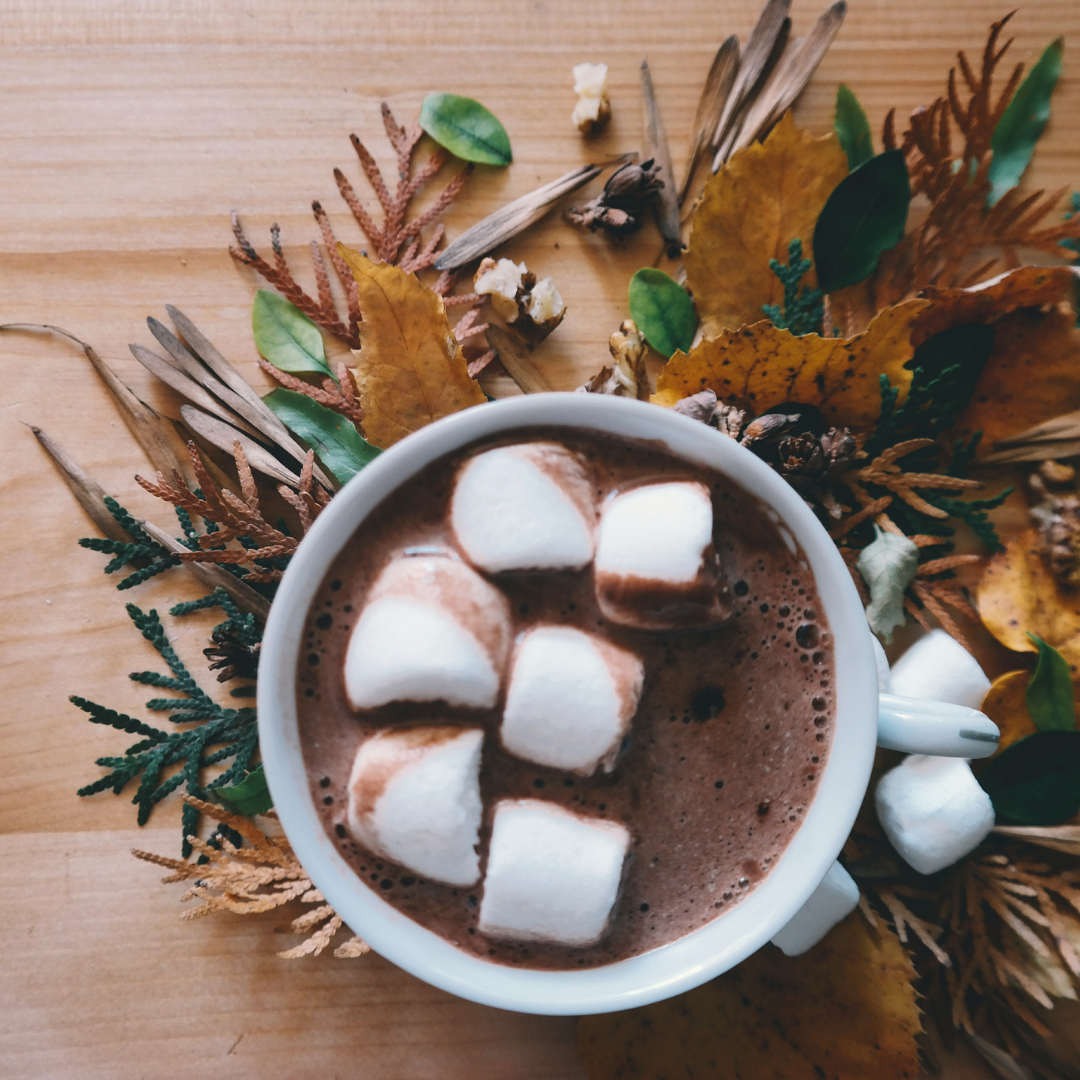 18. Races:
If you are feeling energetic, have a go at the Firemans runs. You can attempt one lap or three laps of this course. The ultimate way to warm up, feel fantastic, then go home into a lovely hot bath.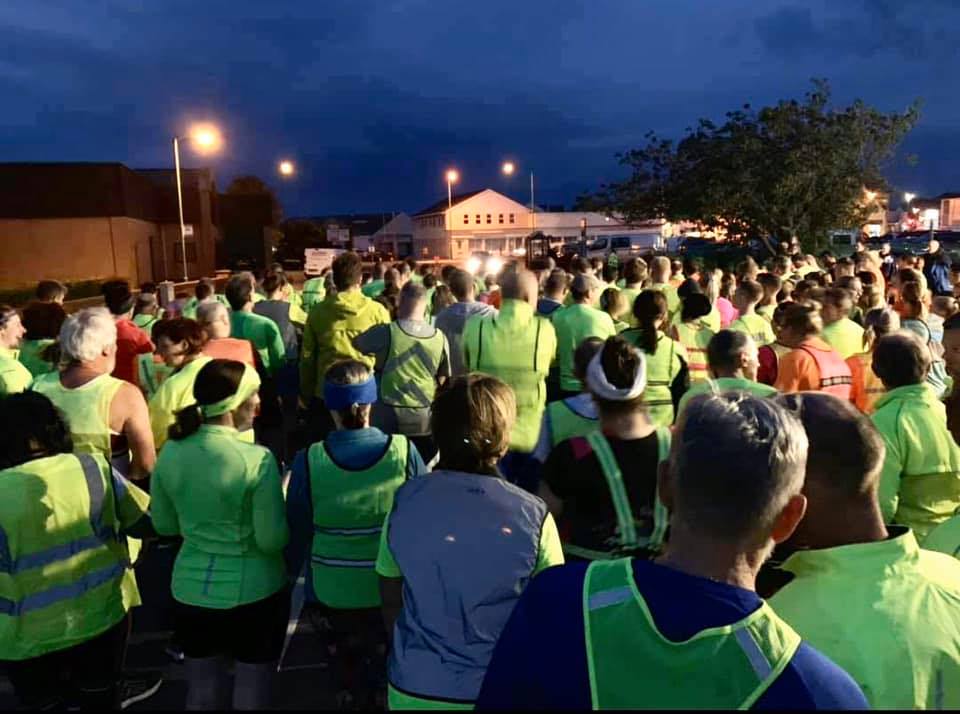 Picture Facebook Ramsey Bakery Firemans Run
19. Laser Mayhem in South Barrule plantation:
The kids will love this, and so will you! Join your group, get your kit on, and run around the forest in battle. While you are there, how about some high wires at Ape Mann, followed by a huge piece of cake and a coffee at The Coffee Cabin next to a roaring wood burner.
Details here
20. Mountain Biking:
Whatever season, but especially great in Autumn where you can enjoy the glorious countryside colours and come back to Seaview for a long hot soak.
Take a look at this article about Mountain Bike Guiding if you need some help with routes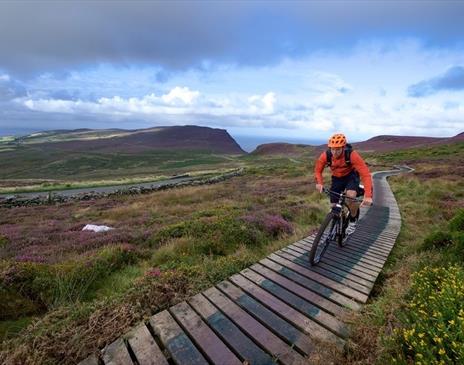 Picture Visit Isle of Man
21. Autumn Cookery:
Cooking is back on our list in Autumn. A slow cooker meal creating a beautiful homely atmosphere while you are having a glass of red wine in The Bay before piling back to your Seaside Cottage is a favourite way to spend an evening. Coats on hooks, into the kitchen, plates out and time to indulge.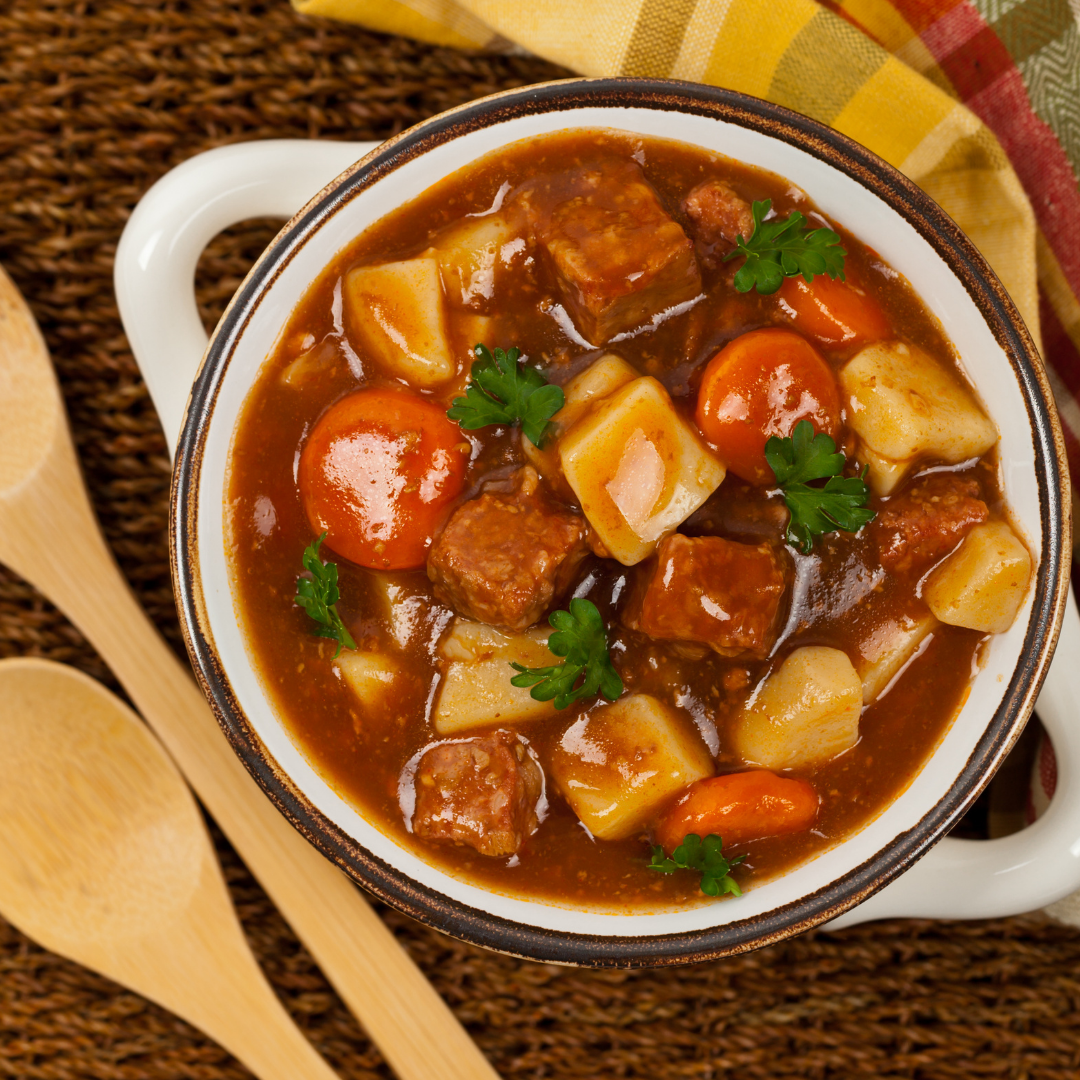 Fancy an Autumn retreat in the Isle of Man? 
Our 4 Star Gold luxury self catering holiday cottages are perfect for an Autumn break. 
Sleeping six each in our Pot Erin cottages, and upto eight in Castletown, with woodburner effect stoves, cosy throws luscious cushions and generous self catering kitchens, your dog is welcome and you can see the Isle of Man at it's best. 
Palm Villa is a stones throw from the sandy beach of Port Erin nestled in the village close to the steam railway station, restaurants, bars and shops. Each bedroom is on a separate floor, with some en suite bathrooms.   
SEAVIEW AVAILABLE NOVEMBER 2021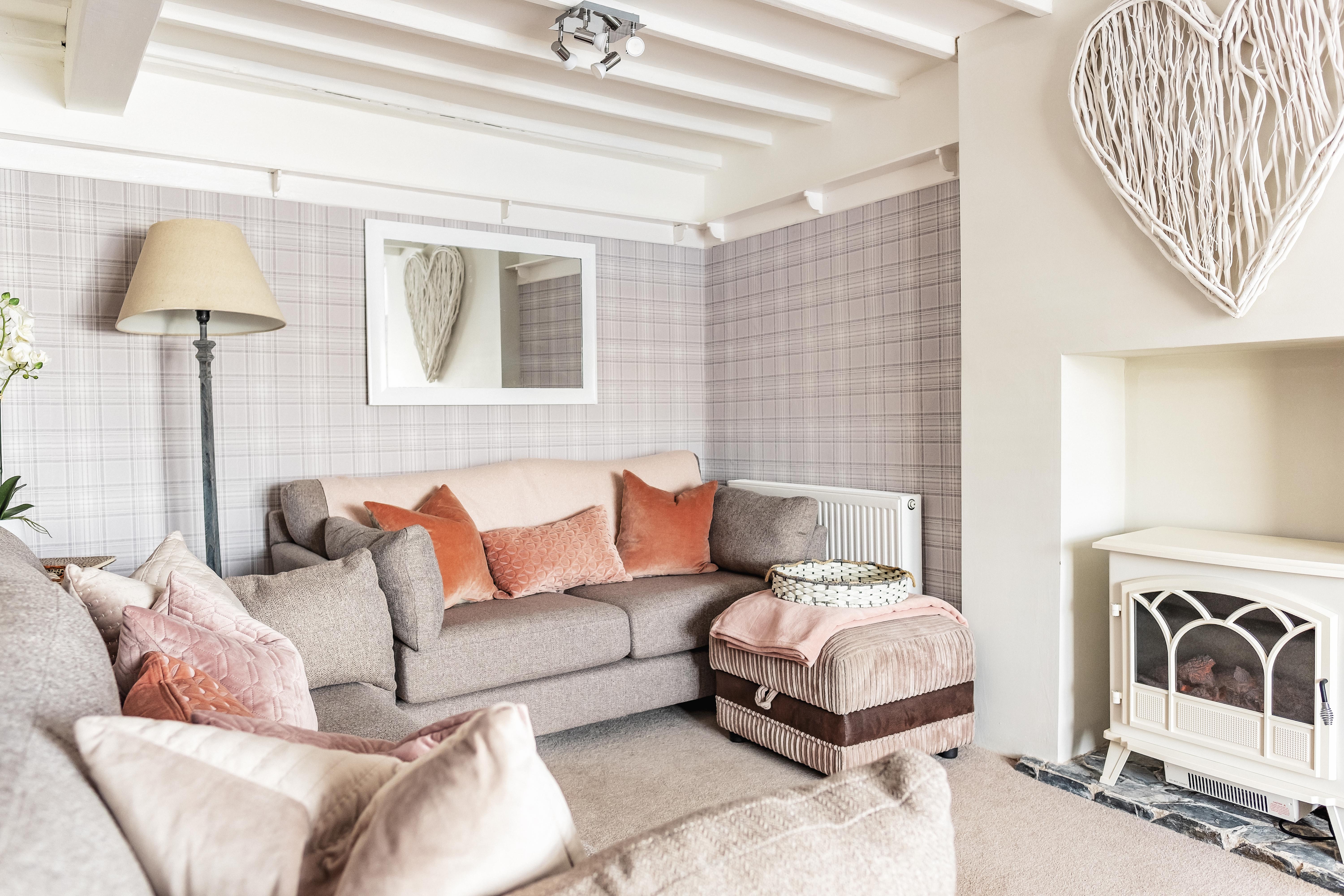 Seaview is located on the seafront in Port Erin with every room having a glorious view of the beach. With a private garden and a cosy snug, Seaview has a master bedroom with a kingsize bed that can be split into twins, plus a further twin bedroom and a further double.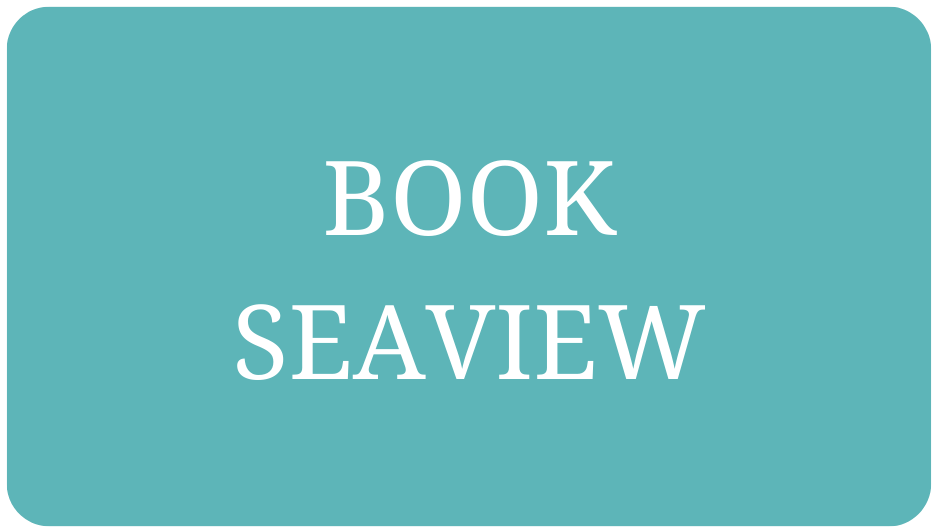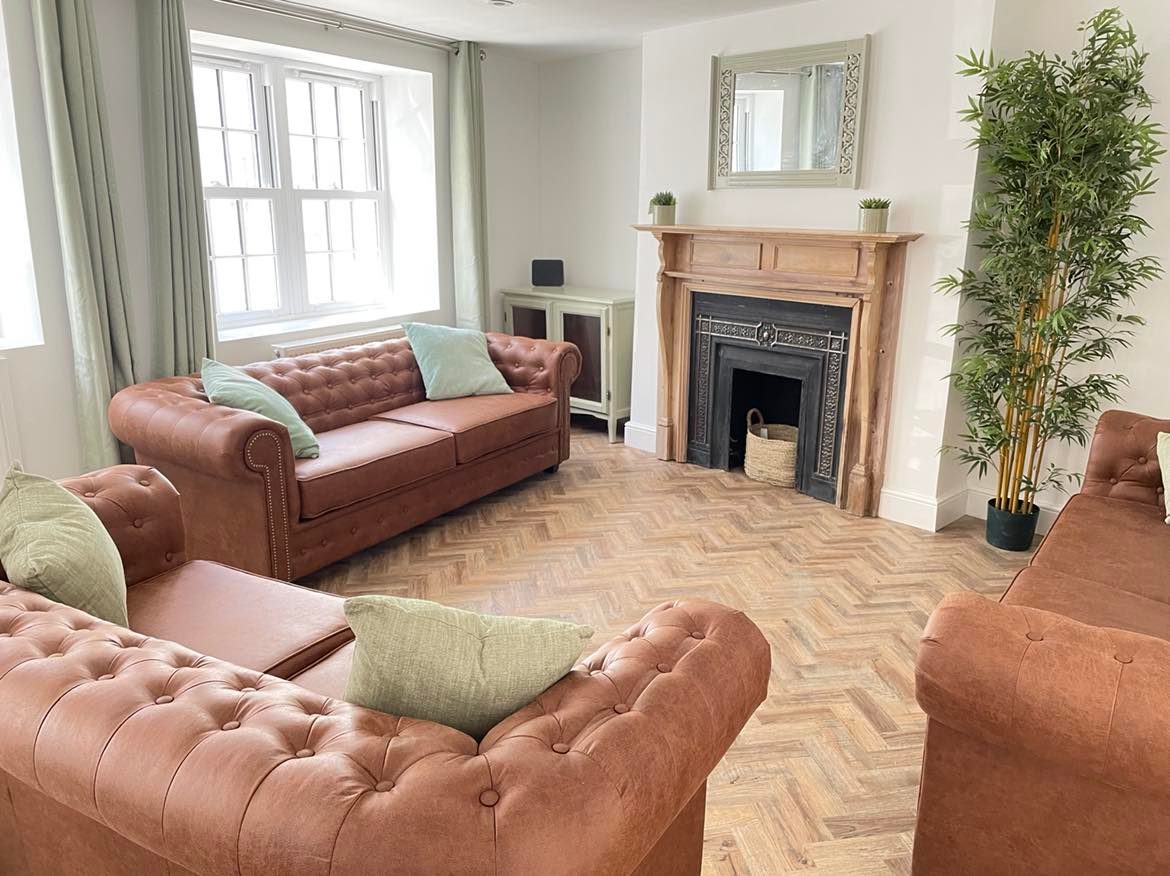 Central Castletown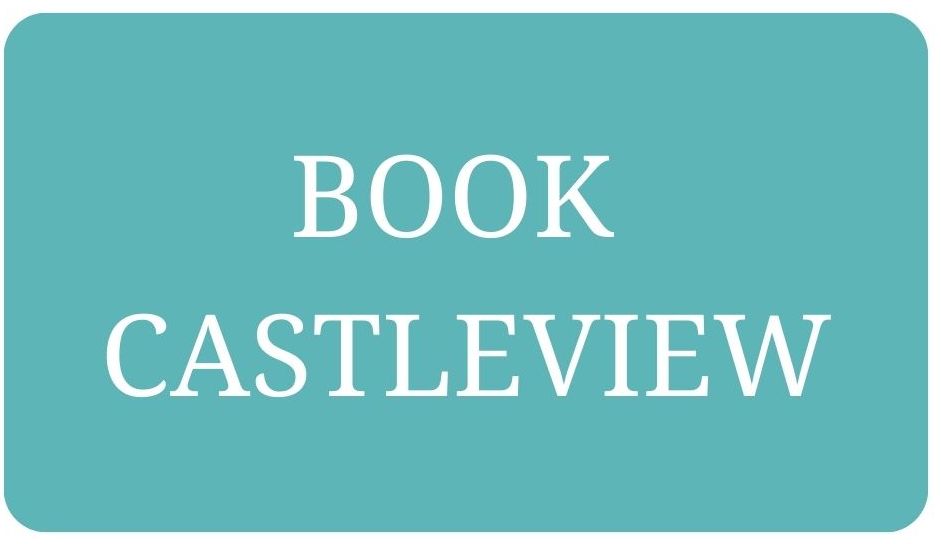 Would you like to know more about Port Erin?   
Download our Five Day Itinerary for Port Erin and The South here: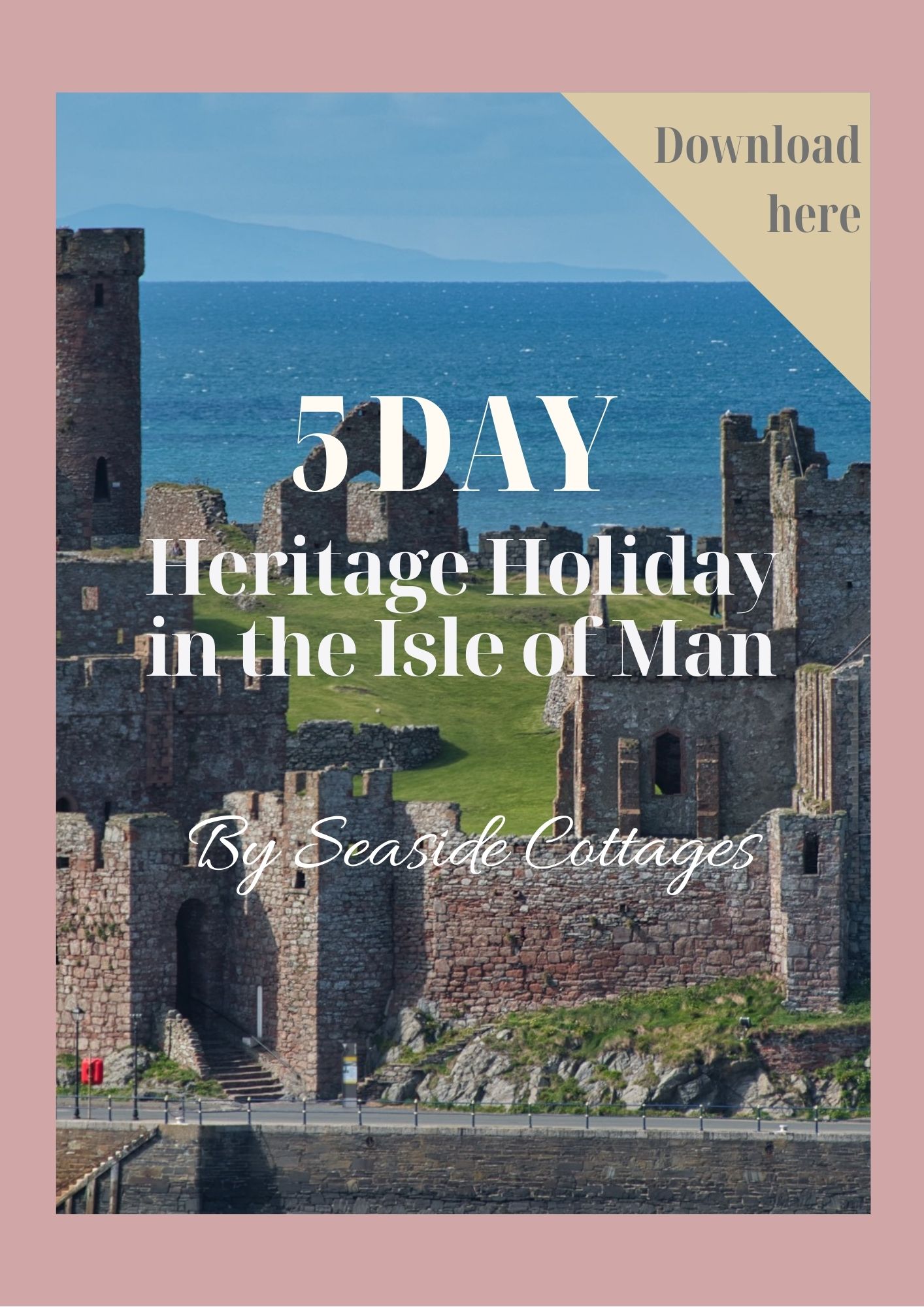 Covid cancellation policy
If a lockdown takes place and staycations are disallowed by the IOM Government at the time of your stay,  we will provide a refund. If your are coming from further away and the Isle of Man borders are closed at the time you plan to take your holiday, a refund will also be issued.   
Follow us on Instagram and Facebook to see us enjoying all of these activities ourselves!!
To sign up for interesting articles about the Isle of Man, our emails and special offers