Staycation in the Isle of Man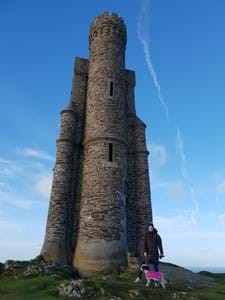 An Isle of Man staycation - So much to enjoy
Newly released short stays available, click here for details 
Wondering where to go for a UK staycation?  
Cancelled holidays abroad have paled into insignificance in comparison to everything else.
However a staycation in the Isle of Man maybe just the ticket, and a change of scenery with the family and the dog might be a welcome break.
A staycation in Port Erin or Castletown in the Isle of Man may be the answer... 
Top staycation ideas
If you are looking for great UK staycation ideas, look no further.
With so much to do in the Isle of Man, you might be surprised. Thirty minutes to get here by plane, its easily accessible from all UK airports, or you can travel by boat in under three hours.   
Walking in the Isle of Man on your Staycation
There are endless walking routes from Port Erin. How about a relaxing stroll to Port St Mary, Gansey Bay then back to Port Erin. Or a stroll to Castletown to view the historic Castle Rushen, and wander through the streets of the ancient Capital.
Extend the walk to include Langness for perfect views before a peaceful night in one of the cottages. Take a look at this article for more ideas of great walks, including the incredible Raad Ny Foillan Coastal Footpath.  
Outdoor activities for your Isle of Man Staycation
Canoeing, gorge scrambling, sailing, coasteering, sea swimming, Victorian steam train, kayaking, stand up paddleboarding, surfing, windsurfing ... the list is endless.
See our Links page for ways to contact each provider or download our guide below of 120 Activities to do in Port Erin & the South.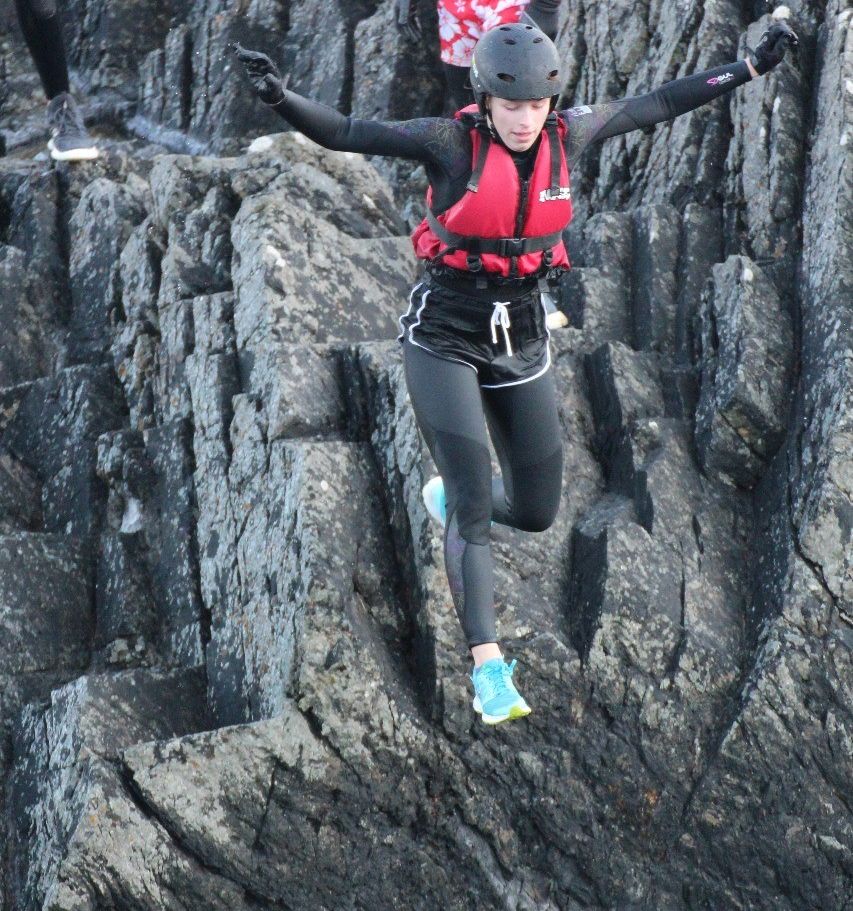 Hiking in the Isle of Man
A hike up to Milner's Tower for photographs and a well-earned picnic in the beautiful Manx sunshine is beautiful. Following the path back to Bradda Head, and a meander through Bradda Glen via the famous abandoned open air swimming baths built in 1899 is a great way to get our daily exercise. 
If you are feeling energetic, a walk over The Sloc will kill a few hours, followed by a well deserved take-out supporting the local restaurants of Port Erin.   
An IOM Staycation on Port Erin Beach 
Enjoy Port Erin's glorious white sandy beach just outside the door of  Palm Villa or Seaview. Brew a coffee in your holiday cottage, wander over onto the beach, and enjoy a read with your toes in the sand. 
Let your dog enjoy a run during the permitted times, and have a natter with the wonderful locals. 
In the evening, sip cocktails at the breakwater, and enjoy incredible sunsets.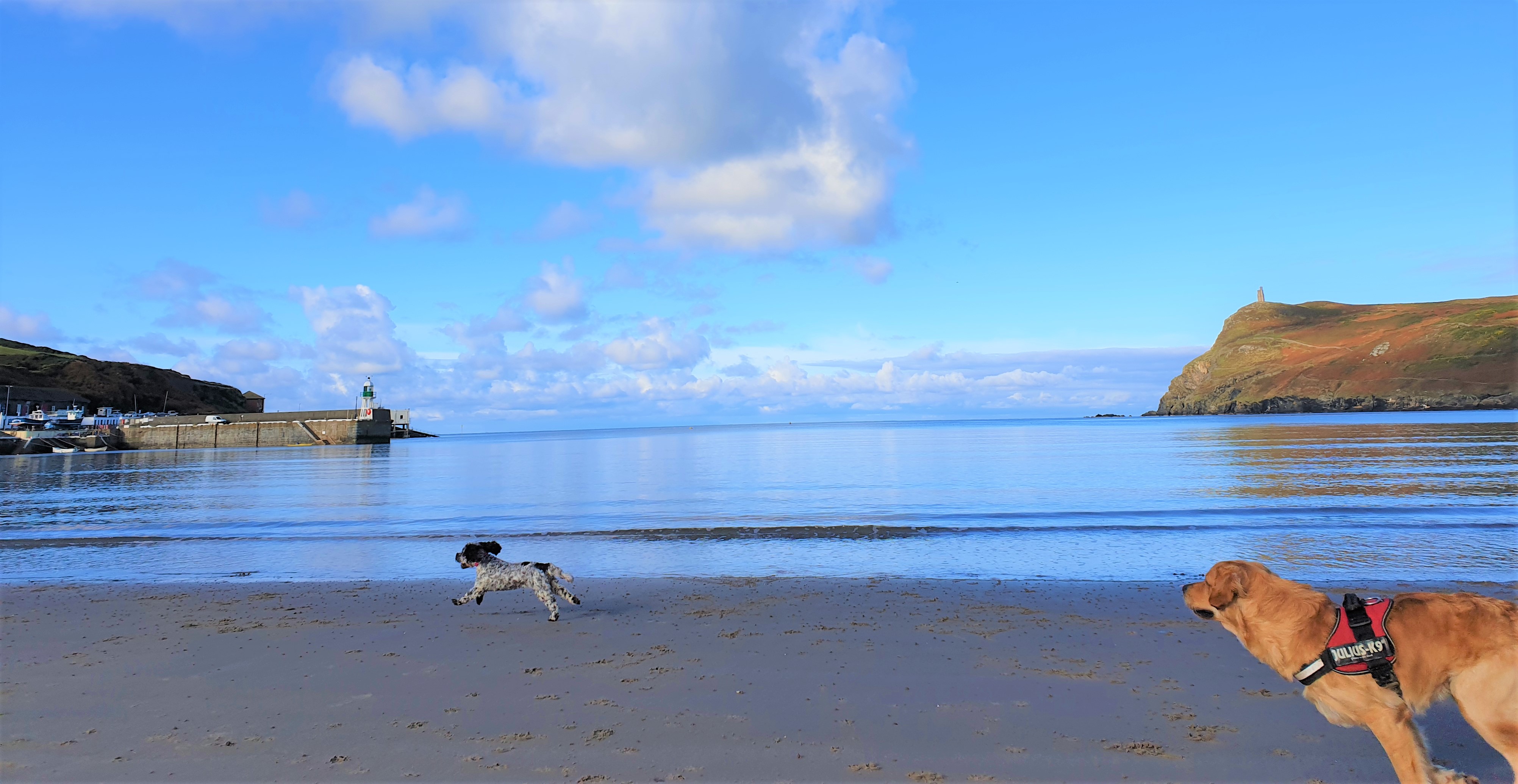 Cycling in the Isle of Man 
Hiring a bike from Erin Bike Hut  and heading out for a cycle is a great way to get some family exercise, with lots of routes here .   
Eating and live music during your Isle of Man Staycation
Food and atmosphere makes a great staycation. Check out this blog for our favourite cafes and restaurants around the area, and here for favourite music venues in the South.
If you have your dog with you, read this article about our favourite walks with a pub at the end to keep the whole family happy.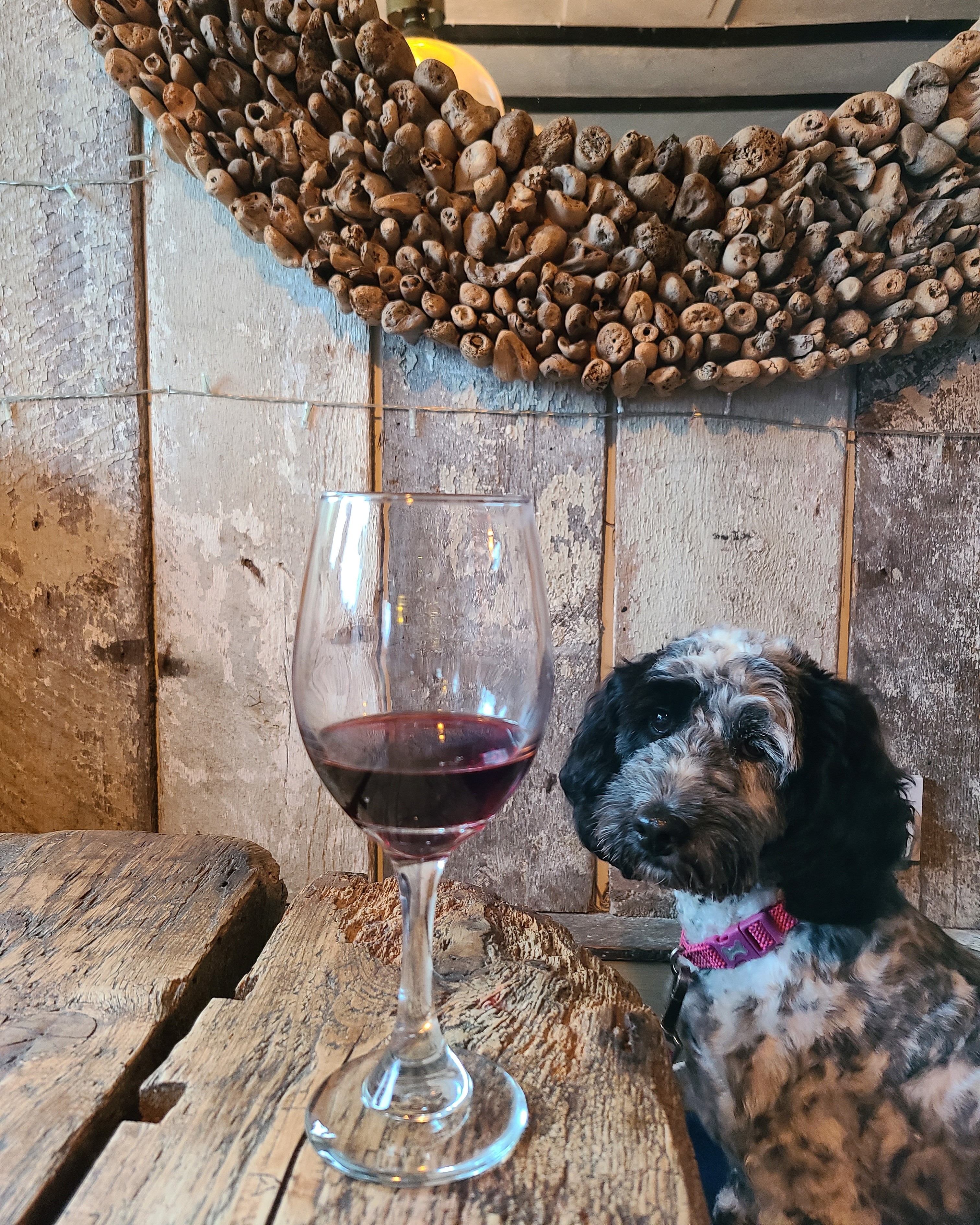 A relaxing staycation in your pet friendly holiday cottages!
Board-games, Xbox, Netflix and a home cooked meal or a cookery workshop. Family fun indoors is always even more fun when its in a holiday home, and here are even more staying in ideas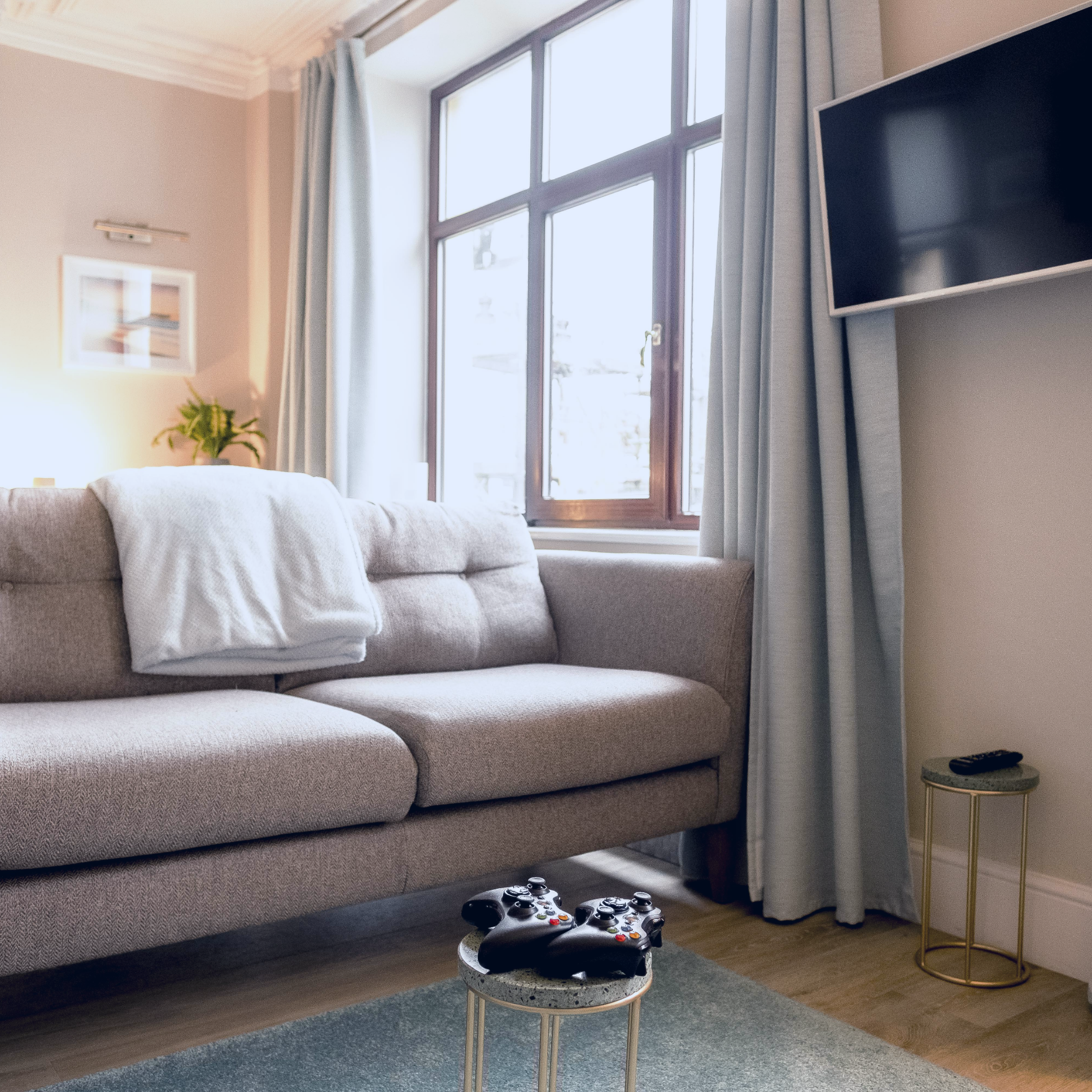 I think we can happily manage not leaving the Island for our holiday, its all here for us in the Isle of Man! 
Where to stay in the Isle of Man? 
⭐Newly released short stays available, click here for details ⭐ 
Isle of Man self catering accommodation
Located at Port Erin beach, we have two holiday cottages sleeping six each and are dog friendly
Seaview
Seaview is located on the beach, with every room having a wonderful beach view. Bedrooms: Superking (can be split into singles), double, plus a twin bedroom
The garden and bbq area have a view of the beach, with a further reading room/ games room. Book here  


Palm Villa 
Palm Villa is located in a quiet lane just behind Seaview. It is a renovated townhouse with the layout being over four floors, and each bedroom is on a separate floor. Bedrooms: Kingsize en-suite, double en-suite, plus a twin.
The kitchen and living/dining area is open plan to form a beautiful social space for groups and families. Book here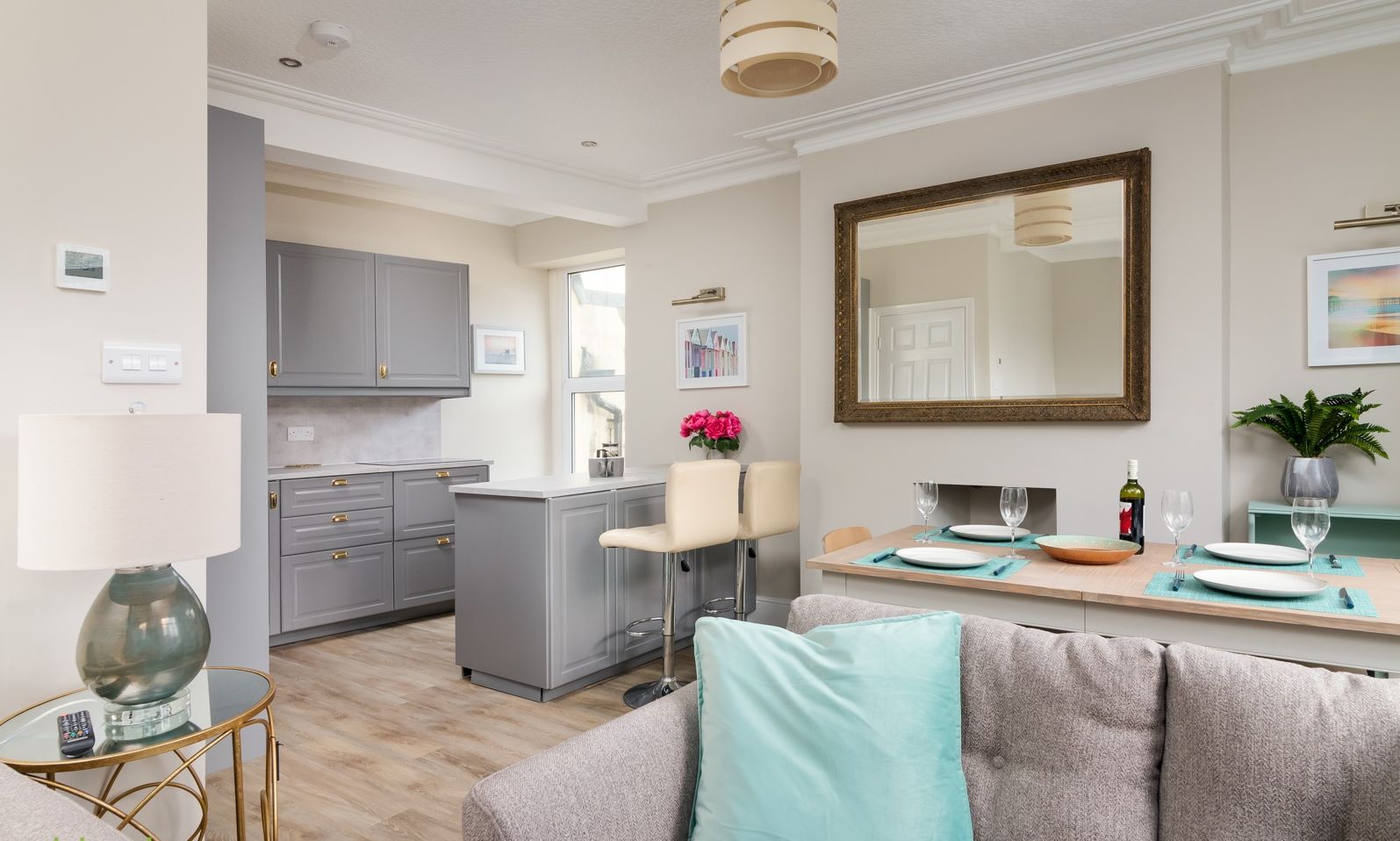 Or try our new flagship property in Castletown, and head to Port Erin beach by Steam-Train for a fantastic day out.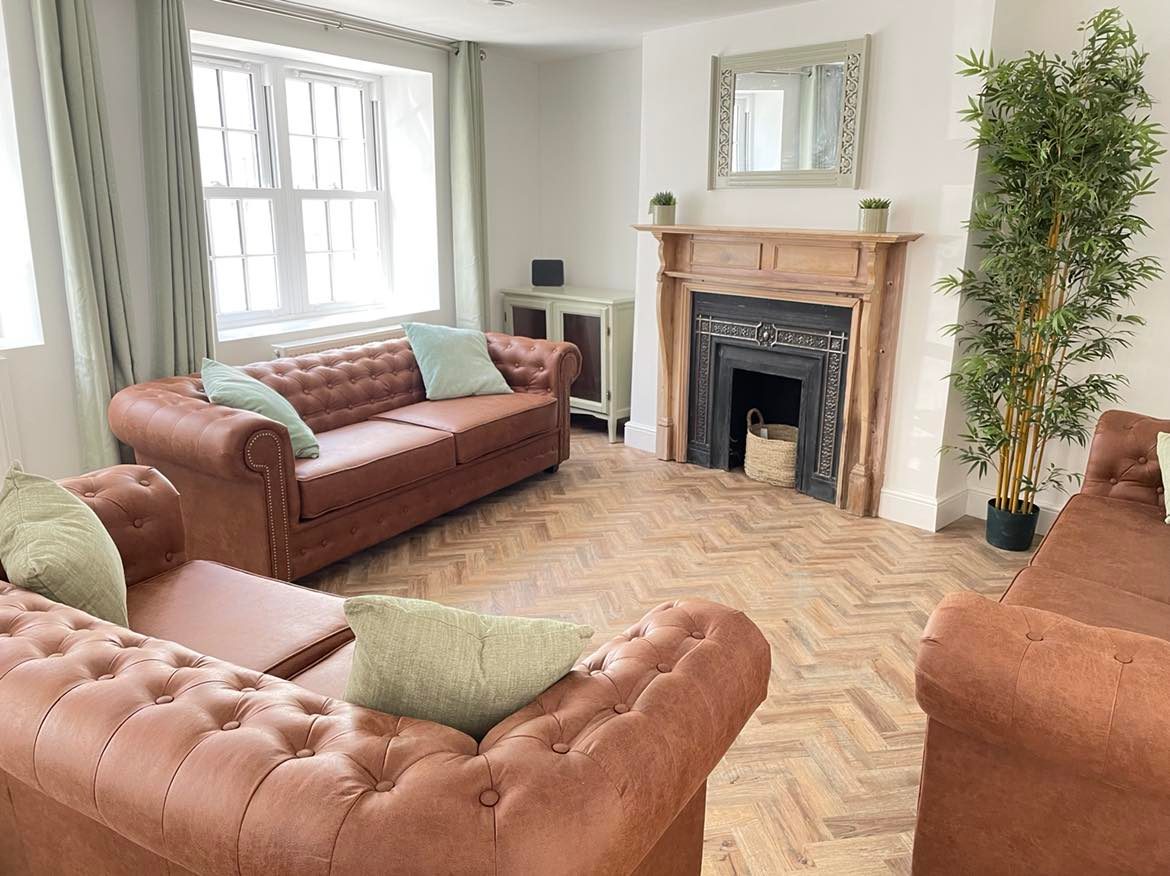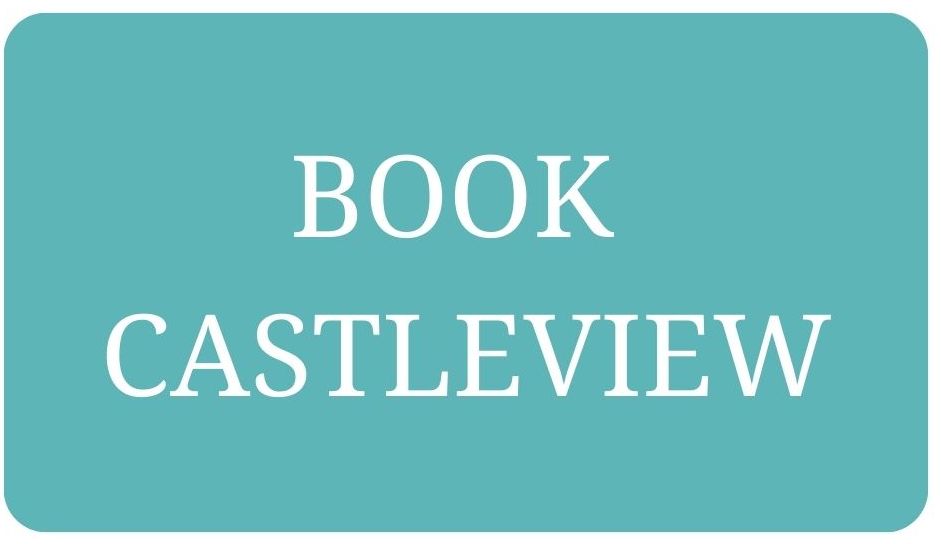 Castleview is located next to the historic Castle Rushen in the centre of Castletown. This luxury townhouse has been lovingly restored with tourism in mind. Every bedroom has it's own bathroom, and a brand  new kitchen and purpose build sunroom/breakfast room keeps visitors very happy. Fibre broadband has been installed to ensure fantastic speeds, and there is a beautiful courtyard to enjoy. 
Bedrooms: Family suite with kingsize bed and additional double sofabed, plus twin bedroom, plus further double bedroom with kingsize bed (can be split into twins) and roll top bath!!! There is also an additional double sofabed in the living room.  
Book here  
Cancel without concern 
If you book and find at the time of your stay that the Isle of Man's borders are closed, or the Isle of Man Government prohibit us to be open, a full refund will be provided 
Enhanced cleaning policies are adopted to ensure a safe and clean environment. 
Free download!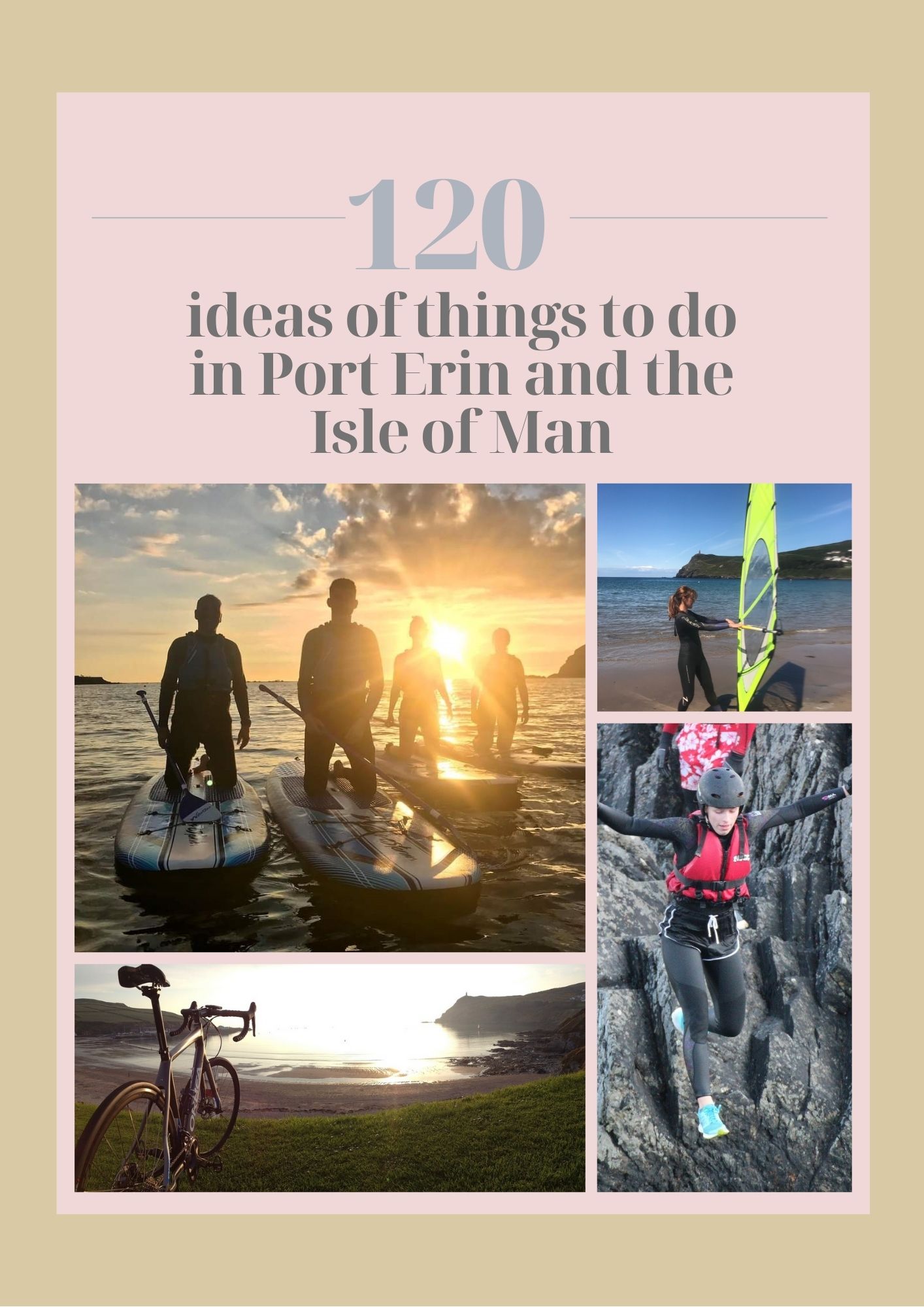 To see what the Isle of Man has to offer, whether for a family, a group or by yourself, download this fantastic guide we have put together just for you 
👇
120 Ideas of things to do in Port Erin & The Isle of Man 
For any questions you have about accommodation or the Isle of Man, or whether you would like some help planning your stay, get in touch at seasidecottagesiom@gmail.com
Follow us on instagram and facebook to see us enjoying all of these activities ourselves!!
To sign up for interesting articles about the Isle of Man, our emails and special offers
Isle of Man activities
Read about our favourite outdoor activities in the Isle of Man, Wet weather ideas in the Isle of Man,  cycling routes, tips for taking your dog on holiday, top staying in ideas, or tips for open water swimming to help enjoy your wonderful staycation.